Congolese Warlord Convicted of War Crimes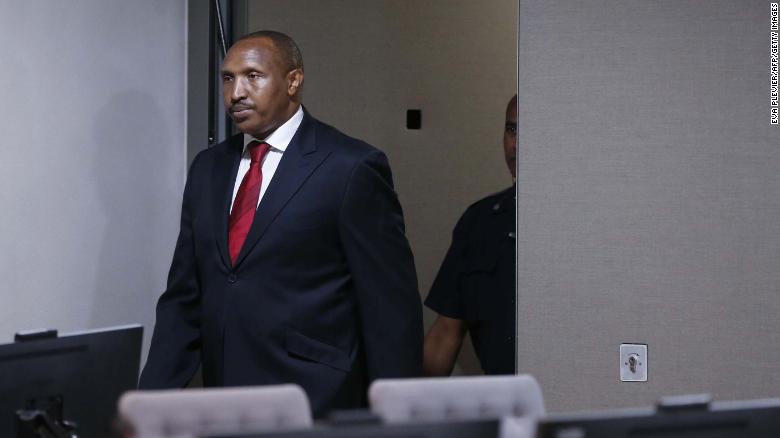 Congolese warlord Bosco Ntaganda has been convicted of war crimes by the International Criminal Court. Bosco was found guilty of five counts of crimes against humanity and 13 counts of war crimes. According to the ICC, Bosco Ntaganda committed the crimes in the Eastern Ituri province of the Democratic Republic of Congo. 
The Crimes
Three judges of the ICC unanimously found Bosco Ntaganda guilty of war crimes and crimes against humanity. The judges made the ruling on Monday July 8, 2019.
Some of the crimes committed by Bosco include murder, persecution, rape, sexual slavery, and forcible transfer and deportation. Other offenses include enlisting child soldiers, intentionally directing attacks against civilians, and pillage. 
Bosco the Terminator
Bosco was the military commander of the Ituri province, becoming a central figure in the killings that occurred between 1998 and 2003. His actions earned him the nickname "The Terminator", leading an ethnic militia in a killing spree in Eastern DRC. Bosco was the region's commander for the military wing of the Union of Congolese Patriots (UPC).
UPC draws its membership predominantly from Hema ethnic group in Eastern DRC. The UPC seized control of the Swathes of Ituri. In addition, the UPC fought other militias led by their Lendu rivals. Thomas Lubanga, also convicted by the ICC in 2012, once led the The UPC.
The ICC issued the first arrest warrant for Ntaganda in 2006. The warrant notwithstanding, UPC promoted Bosco Ntaganda in the ranks of the military wing. In fact, the torment caused by Ntaganda to his victims increased after the ICC issued the warrant. The ICC issued a second arrest warrant in 2012. In 2013, Ntaganda surrendered to the U.S. embassy in Rwanda. Subsequently, his trail began in 2015.
A spokesman of the ICC stated that Bosco Ntaganda has 30 days to appeal. The maximum sentence for the charges is 30 years. The court has the option of imposing a life sentence on Ntaganda.
Implication
Ntaganda plans to appeal his conviction. If the court upholds its decision, it will become the first final conviction at the ICC for crimes of sexual violence. This is the first time the ICC has convicted a commander for their responsibility in sexual violence offenses—for offenses committed by their troops.
Bosco's conviction also means that his more than 2,000 victims in the case can begin the process of reparation. According to Joan Nyanyuki, the Director for East Africa for Amnesty International, the conviction is expected to provide consolation to those affected by the crimes.
Despite the country's smooth transition of power early 2019, some parts of the DRC still experience violence.