Mayor of Cincinnati Sets Aside August 2nd To Honor Nigerian Artist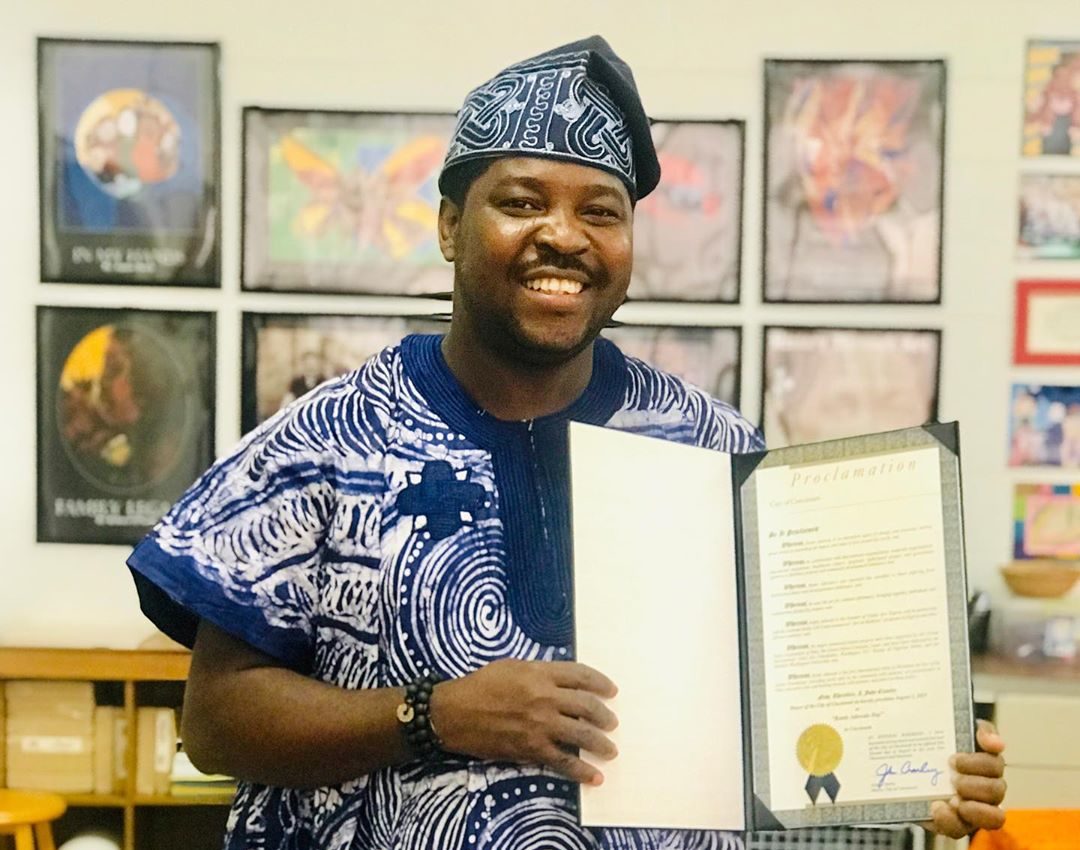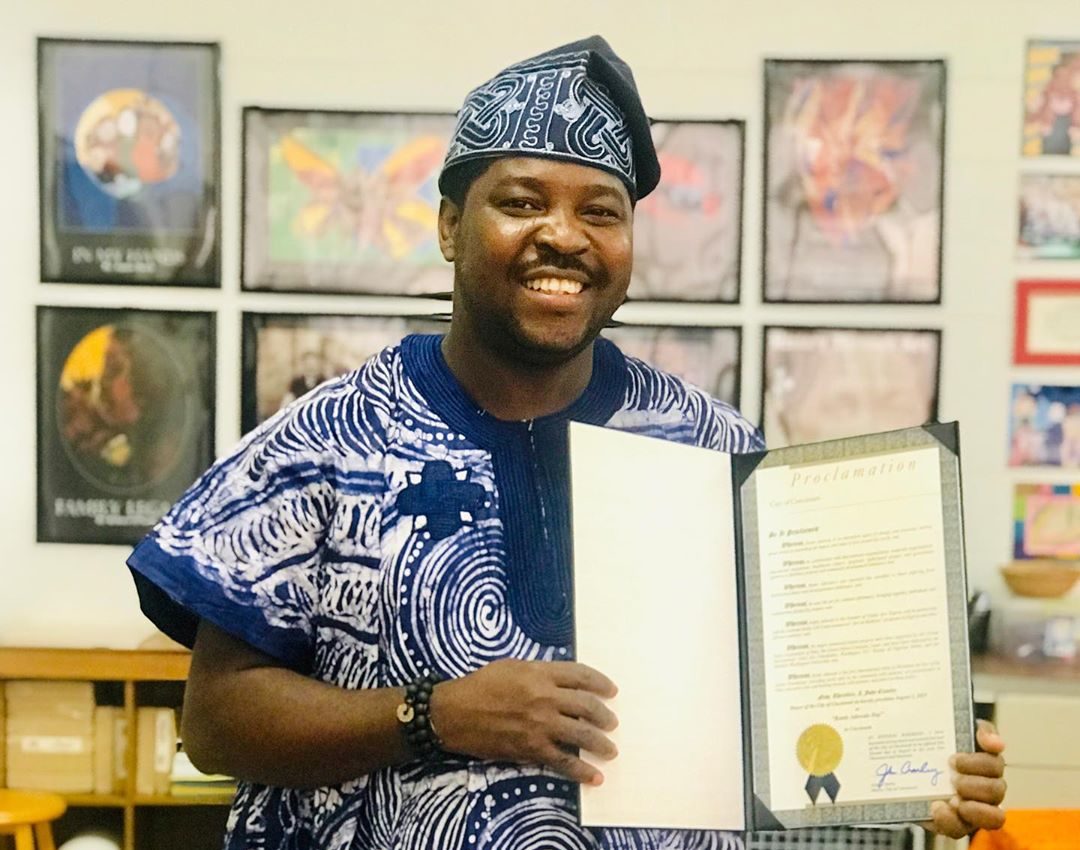 Kunle Adewale has an inspiring career of arts in medicine. In honor of his impact to this field, the Mayor of Cincinnati, John Cranley has declared August 2, 2019, "Kunle Adewale Day". This declaration is on the heels of numerous Arts in Medicine advocacy fellowship programs. It brings multi-disciplinary artists, health-care professionals, and care-givers from the U.S. and Nigeria together. Reacting to the honor, Kunle Adewale said,
"Kunle Adewale Day is a testament of my passion for development work, servant leadership, continuous intercontinental partnership with diplomatic missions, global art institutions, Professional arts in health organizations and my civic engagements through the arts. However, Kunle Adewale Day is dedicated to serving humanity through creative engagements in communities across Cincinnati, Ohio, and Nigeria."
August 2 declared Kunle Adewale Day In Ohio,USA 🇺🇸 https://t.co/Qrqto8CBPl @thecableng @WashFellowship @ekemma @IREMBRIGHT @IREXintl @exchangealumni @DrJoeAbah @YALINetwork @atlanticfellows @DeanOnyeOzuzu @segalink @OgunseyeToyosi @StateDept @obyezeks @CNNAfrica @Omojuwa

— kunle adewale (@kunleAdewale505) August 16, 2019
Kunle Adewale's healing power through art in medicine
Kunle Adewale has extensive experience in the concept of Arts in Healing. Consequently, he continues to expand this concept from Nigeria to the rest of the world. His non-profit social enterprise, Tender Arts Nigeria, continue to impact on children, youths and adults. However, the non-profit focuses on art education, therapeutic art programs, community development, and talent development. Further highlighting how the 'Kunle Adewale Day' resonates with his work, the artist said,
"A day like this is a reminder of being part of a greater good and opportunity to make the world a better place. I'm grateful to the people of Cincinnati, Eyes of the Artists Foundation, Cincinnati Arts Association and Arts in Healing for providing me this privilege and prestige."
Past achievements by the therapeutic artist
Kunle Adewale is a young African leader and an award-winning artist. For 11 days, he was engaged with the Cincinnati community in Ohio. Some of his previous art outreach efforts have reached out to those suffering from developmental challenges and debilitating illnesses. He also uses his art as a medium for building peace and unity among war-torn individuals and communities. A brief look at his profile shows he is;
The Pioneer of Arts in Medicine projects
A 2015 Mandela Washington Fellow
A 2019 Atlantic Fellow of Global Brain Health Institute, University of California, San Francisco
World Bank Social Inclusion Hero 2019 from Nigeria
The 2016 Commonwealth Award Winner for West African region
The artist is currently calling for support for his project to beautify Nigerian hospitals.
Kunle Adewale's one of many firsts
On August 2, 2019, the Eye of the Artists Foundation invited Kunle Adewale to be their first International Artist in Residence. The duration of the residency was from August 2 to August 12, 2019. His host was the founder and creative director of the foundation, Annie Ruth. During this time, Adewale interacted with professionals and students. He also held art sessions with caregivers, patients, healthcare workers, and other teaching artists in the community. Describing Adewale's stay, Ruth said,
"Our city was extremely blessed by Kunle Adewale's visit to Cincinnati. We learned so much from his interaction with the community and exposing our youth to a dynamic artist was transformative for them. However, we are looking forward to more cultural and arts in medicine exchanges in the future."
Partners of the event include; New Prospect Summit Centre, New American Art Gallery II, Centre for Closing the Health Gap, Cincinnati Arts Association's Arts in Healing, and many others. However, Kunle Adewale also seized the opportunity to connect with entrepreneurship partners and local businesses. He also met with Cincinnati's Health Commissioner and visited the city's cultural centers, historical museums, and leading galleries. His latest work is a painting of American tennis star, Serena Williams, for Essence Magazine's September issue.