Africa's Next Generation Public Transport System Launches In Kenya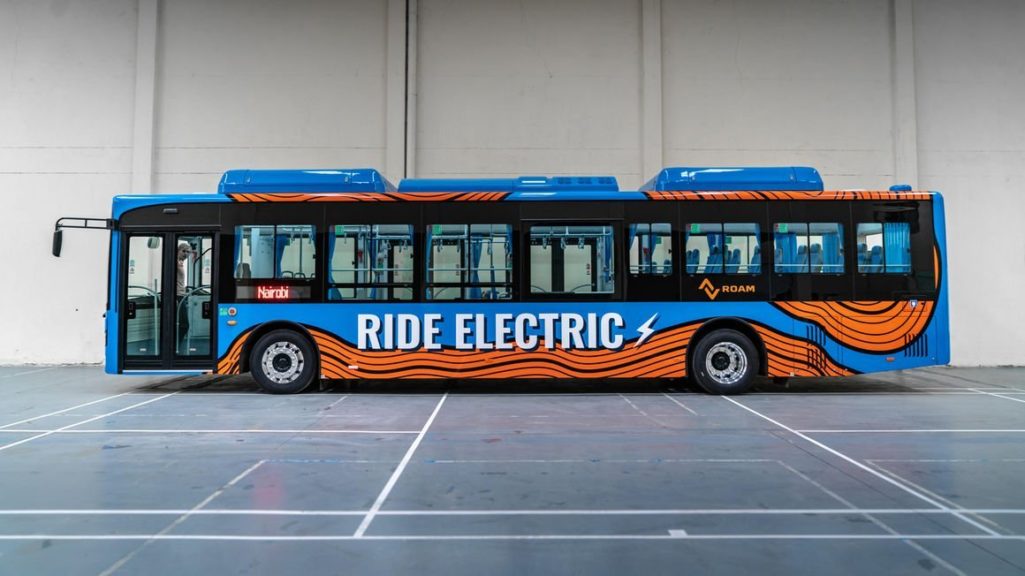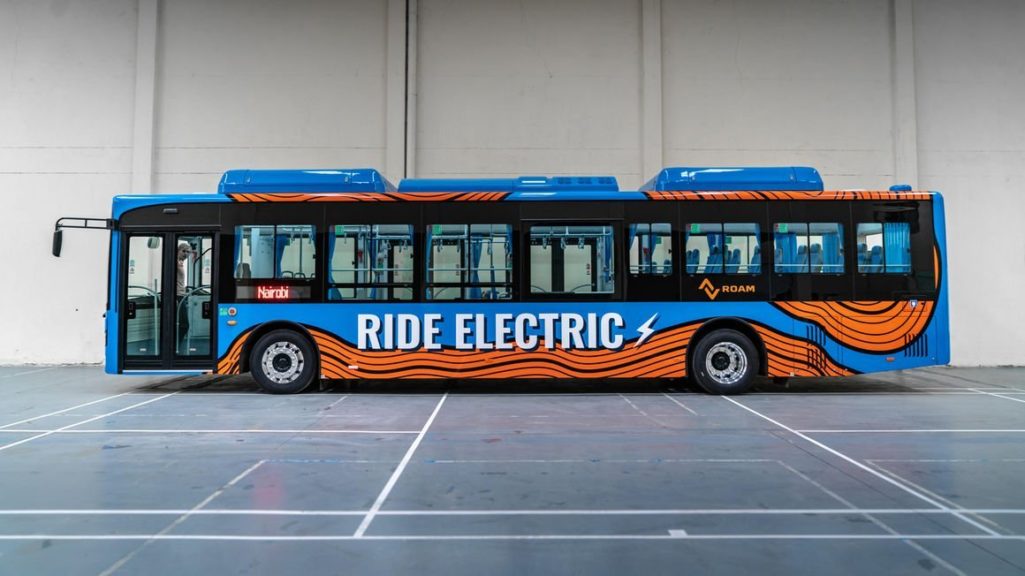 European governments have set a target of 2035 for car manufacturers to stop the production of cars with internal combustion engines (ICE). The bloc wants all cars produced beyond that date to have a battery-powered system. It is soothing to know that Africa is not left behind in this transition.
Launched in January 2022 as Opibus (but rebranded as Roam in April 2022), the company has rolled out electric buses for Kenya's public transport system. After raising $7.5 million in pre-Series A round in 2021, the company hopes to roll out the service across Africa by the end of 2023.
Prior to launching their own electric buses for Kenya's public transport system, Roam was in the business of converting diesel and gasoline vehicles to electric vehicles. The company is now slowly transitioning from not just building EVs to providing supporting infrastructure like public charging stations.
ALSO READ: Can Africa Catch Up With The Rest Of The World In Electric Vehicles Adoption?
Founded in 2017 by Mikael Gånge and Filip Lövström, the company has converted over 170 vehicles to EVs. According to the company, the price of conversion of gasoline vehicles was $60,000 while the cost of building new electric buses was $100,000.
Arguably the most exciting news is that the design and production are done locally. Therefore, the final product can be tailored specifically for the local market. It also allows the company to manufacture at a lower cost and creates employment opportunities for Kenyans.
Roam's growing partnership to expand electric vehicle adoption on the continent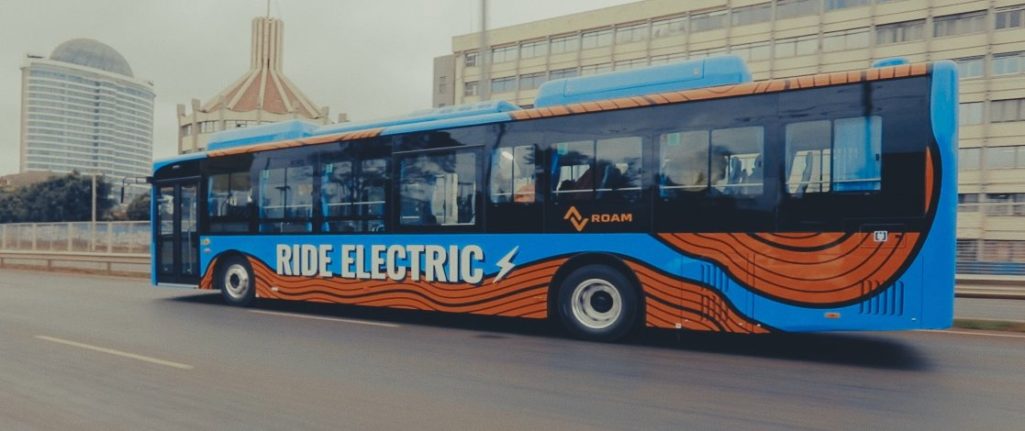 Apart from its pre-Series A funding, Roam has secured several other partnerships that draw it closer to achieving its goal of expanding across the continent. In December 2021, the startup partnered with Uber for the deployment of about 3,000 electric vehicles across the continent.
The company has also entered a partnership with Kenya Mpya (a public service vehicle company) and Kenya Power and Lighting Company KPLC). While the details of the partnership with KPLC are not clear, it will have something to do with providing power for Roam's charging stations.  
Geoffrey Muli, the managing director of KPLC expressed full support for Roam. According to Muli, the 3077 Megawatts it currently produces should be enough to power the e-mobility sector. On the other hand, Kenya Mpya would help to implement the pilot phase of the electric buses within the capital Nairobi and its environs.
Features of Roam's electric buses
Roam Rapid buses (as they are now called) were designed to accommodate all forms of commuters from children to adults, and those with disabilities. The electric buses have a capacity of 77 passengers and are expected to ferry 90% of commuters to their destinations. It will also require less maintenance and eventually slash the operational costs by 50%.
ALSO READ: These Electric Vehicles Are Designed For African Roads
The buses can drive for a whole day on a full charge. This point was re-echoed by Dennis Wakaba, Roam Kenya transport representative during the official launch of the e-mobility company into Kenya's public transport system on Oct. 19, 2022.
According to Wakaba, "the bus can run a whole day without recharging. It is equipped with a 384-kWh battery with a range capacity of 360 km on a full charge. Roam Rapid bus guarantees access to reliable, comfortable, and equitable transport".
The buses can hit a top speed of 70 km/h. Considering that the bulk of road accidents are caused by excessive speeding, Roam Rapid electric buses should bring driving sanity to Kenya's public transport system. It is estimated that Roam Rapid electric buses can go from 0-100% charge in about 2 hours.
Other impressive features of Roam Rapid electric buses are the air conditioning system, better legroom for passengers, three large doors with a wheelchair ramp, and four priority seats for the disabled and elderly.
Changing the perception of public transport systems
Apart from the benefits to the company, the introduction of Rapid electric buses will also help to fight environmental pollution. During the COVID-19 lockdowns, many polluted cities around the globe saw a drastic improvement in their air quality.
ALSO READ: Kenya Set To Join African Countries Manufacturing Electric Cars
Roam is also hoping that the luxury electric buses will change the perception of public transport in the country. Hitherto, public transport in most African cities is seen as a thing for the poor because of the cramped and rickety nature of the buses. This has fueled the flooding of the African market with used private cars from Western countries.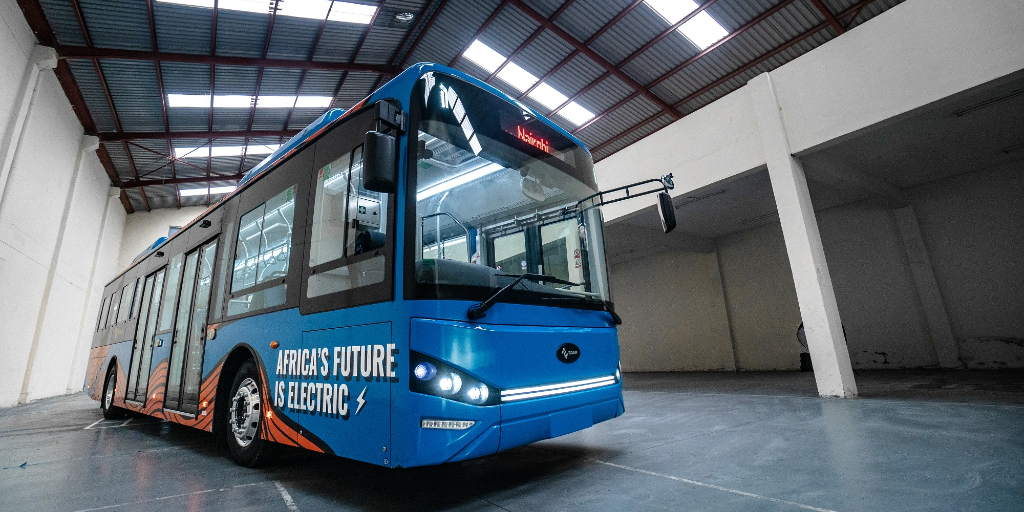 However, by providing an "inclusive, efficient, modern, and sustainable" public transport system, Roam hopes to bring a new perception to public transport. While solving that problem, Roam Rapid buses are also reducing noise pollution in urban cities which has been a big issue.
Reactions to the growing e-mobility sector in Kenya
Roam is not the first EV brand to launch in Kenya. In November 2021, BasiGo took the center stage after its debut in the East African country. Subsequently, the company also imported two mass transport buses that were fully electric. However, unlike Roam Rapid buses, BasiGo buses have a capacity of 25 and 36 seats and have a range of 250 km.
Kenyans and tourists in the country were willing and thrilled to try the electric buses. Some had to ditch their private cars at home to get the EV experience.
Others have already started making comparisons between Kenya's e-mobility sector and that of neighboring Uganda.
Some Kenyans are already calling on the government to assist the sector in every way possible. One thing is clear, the thriving of Roam Rapid will help to eliminate the transport challenges in Nairobi.
The launch of Roam Rapids has been hailed around the globe with citizens in some western countries asking for a similar initiative to be implemented in their countries.
ALSO READ: Rwanda Edges Towards Carbon Neutral Future With Electric Cars And Motorcycles
While the rest of the world is still stuck in lengthy bureaucratic deliberations on EVs, Kenya and other African countries are living the dream. Undoubtedly, Kenya appears to be leading the rest of Africa in green energy. This further emphasizes the need for African countries to elect visionary leaders into office.
Will you ditch your private car for a public transport system with electric buses if they are available in your city? Share your thoughts in the comment box below.
Join African Vibes Community for more positive African news, exciting tips, and discussions.