Rwanda Edges Towards Carbon Neutral Future With Electric Cars And Motorcycles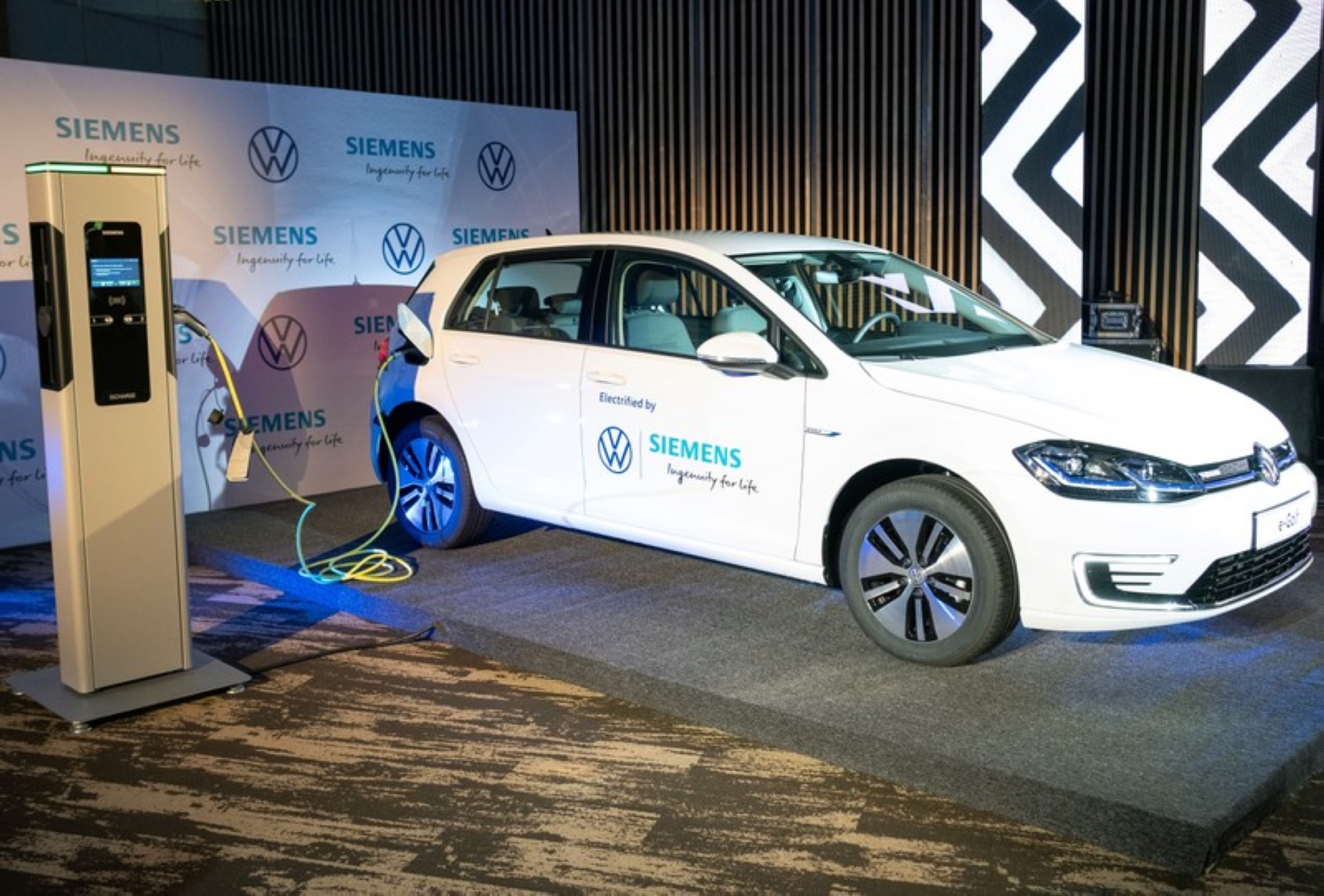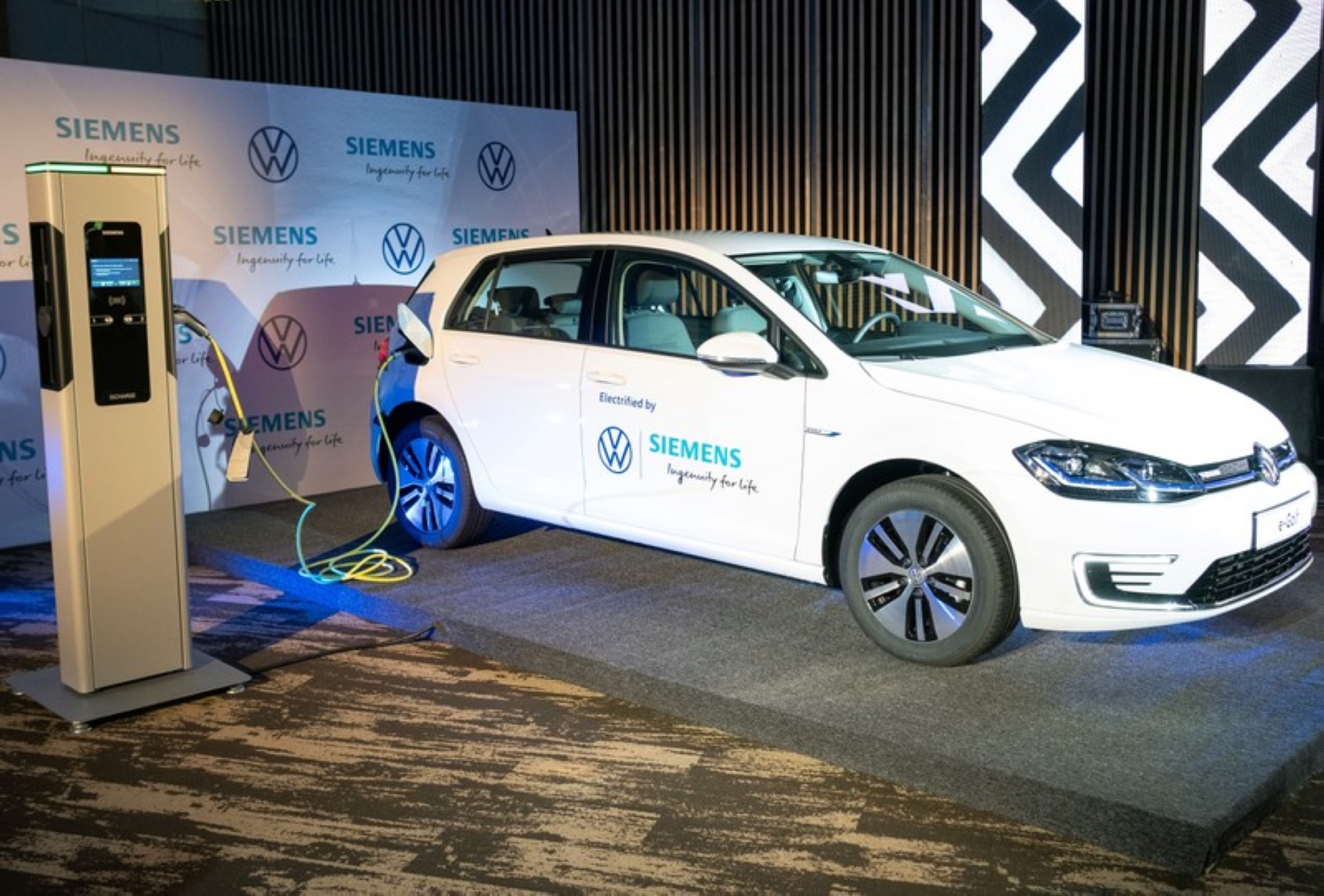 Climate change is real and the government of Rwanda is making efforts to cut down its carbon footprint. Recently, the government threw its weight behind the "carbon neutral" movement by promoting electric cars and motorcycles. Volkswagen, a German automaker, is trying out its first batch of electric-powered cars for ride-hailing service. For a country that spends a lot on the importation of fuel products, the prime minister, Edouard Ngirente believes it will save the country a lot of money.
Volkswagen's pilot program was launched at Kigali International Convention Center. Prime Minister Ngirente stepped into the e-Golf model electric car and drove it like he owned it. Volkswagen is putting out four electric cars for residents to try. If all goes well, the company hopes to roll out 50 more electric cars. Reacting to the growing demand for electric cars and motorcycles Ngirente said,
"Rwandans are increasingly aware that protecting the environment is a top priority."
Why Rwanda is a good destination for investors
Rwanda boasts of reliable infrastructure, relative ease of doing business and political stability. These features make the country attractive to foreign investors of electric cars and motorcycles. The choice of Rwanda for electric cars test-run was relatively easy for Volkswagen considering the fact that it already has an assembly plant there. Thomas Schaefer, Volkswagen's Africa boss said,
"We've been investing more than $30 billion into new electric vehicles and platforms and the entire world is moving in that direction. The plan for Africa is that ultimately, we replace the whole fleet into electric."
Electric motorcycles were the first to arrive in Rwanda. Seventy percent of the population rely on motorcycles to get around because of the poor road system. Ampersand, a Kigali-based company that manufactures electric motorcycles hopes the public will make the switch to e-bikes. The locals think the motorcycle designs are cool and classy. The e-bikes are manufactured partly in Rwanda and partly in India. Speaking about the benefits of the bikes Josh Whale, Ampersand CEO said,
"The motorcycles are simply cheaper to acquire and cheaper to operate while they actually have more power or more performance than the current fuel-powered motorcycles people use."
Rwandan has a power generation capacity of 286 MW. Consequently, this has resulted in fairly stable electricity. Volkswagen is aiming at producing at least 600,000 electric cars by 2022. In the next few months, they hope to import 50 e-Golf models.  Also, the company is looking forward to the launch of ID3 models which will be able to reach 600 km.
The limitations of electric cars and motorcycles
The major limitations of electric cars and motorcycles are their batteries. The electric bikes by Ampersand last about 75 kilometers and would need to be charged every hour or so. The e-Golf range of electric cars can only go up to 230 kilometers when fully charged. Also, the charging points are currently limited. Volkswagen is teaming up with Siemens to build 15 charging stations in Kigali. Ampersand currently has two charging stations. However, they are working to increase their capacity.
Electric cars and motorcycles take a lot of time to charge. According to Andile Dlamini, Volkswagen's communication officer, the e-Golf takes around 11 hours to charge at home. Electric cars and motorcycles are also very expensive. Ampersand electric motorcycles, for example, costs around $1,500 dollars. Consequently, this makes them unattractive to African customers. Schaefer agrees to the high price of electric cars and motorcycles. However, he believes favorable government policy and scaling up production can make the difference. He said
"The Rwandan government is working on electric vehicle policy and if that policy favors electric cars over traditional, then that development can happen very fast."