Ulundi Mpulu – 21-Year-Old South African Turns Waste Wood Pallets Into Stunning Artworks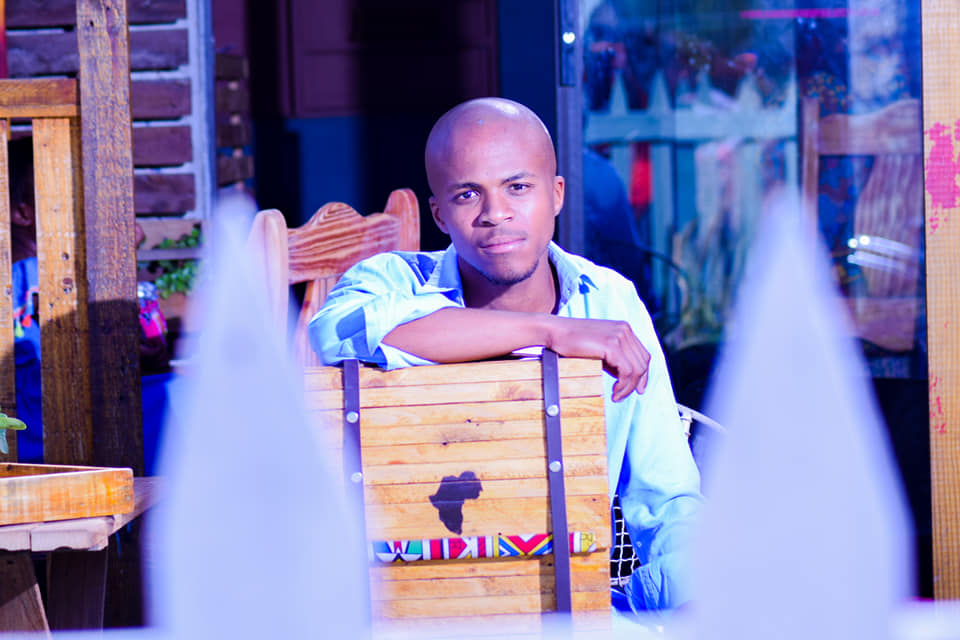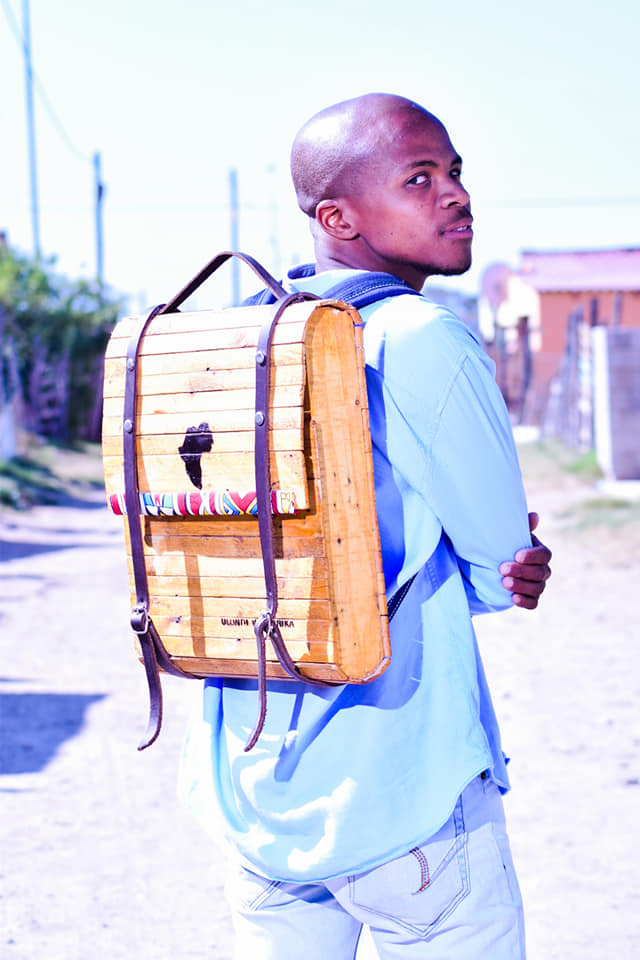 Hardly will you walk through the slums of Africa without hearing people talk about their woes. However, once in a while, you'll encounter people who choose not to duel on their lacks. Rather, they work hard to make lemonade from the lemon life threw at them. Ulundi Mpulu is one of the latter. Inspired by his grandfather who was a carpenter, the 21-year-old creates curios from discarded wood pallets.
For Ulundi Mpulu, the passion for creating objects began at a young age. It was admiration and curiosity fueled from watching his grandfather work in his carpentry shop. Growing up in Motherwell, Port Elizabeth, he was bothered by the heap of pallet dump. According to a statement on GroundUp, Mpulu said,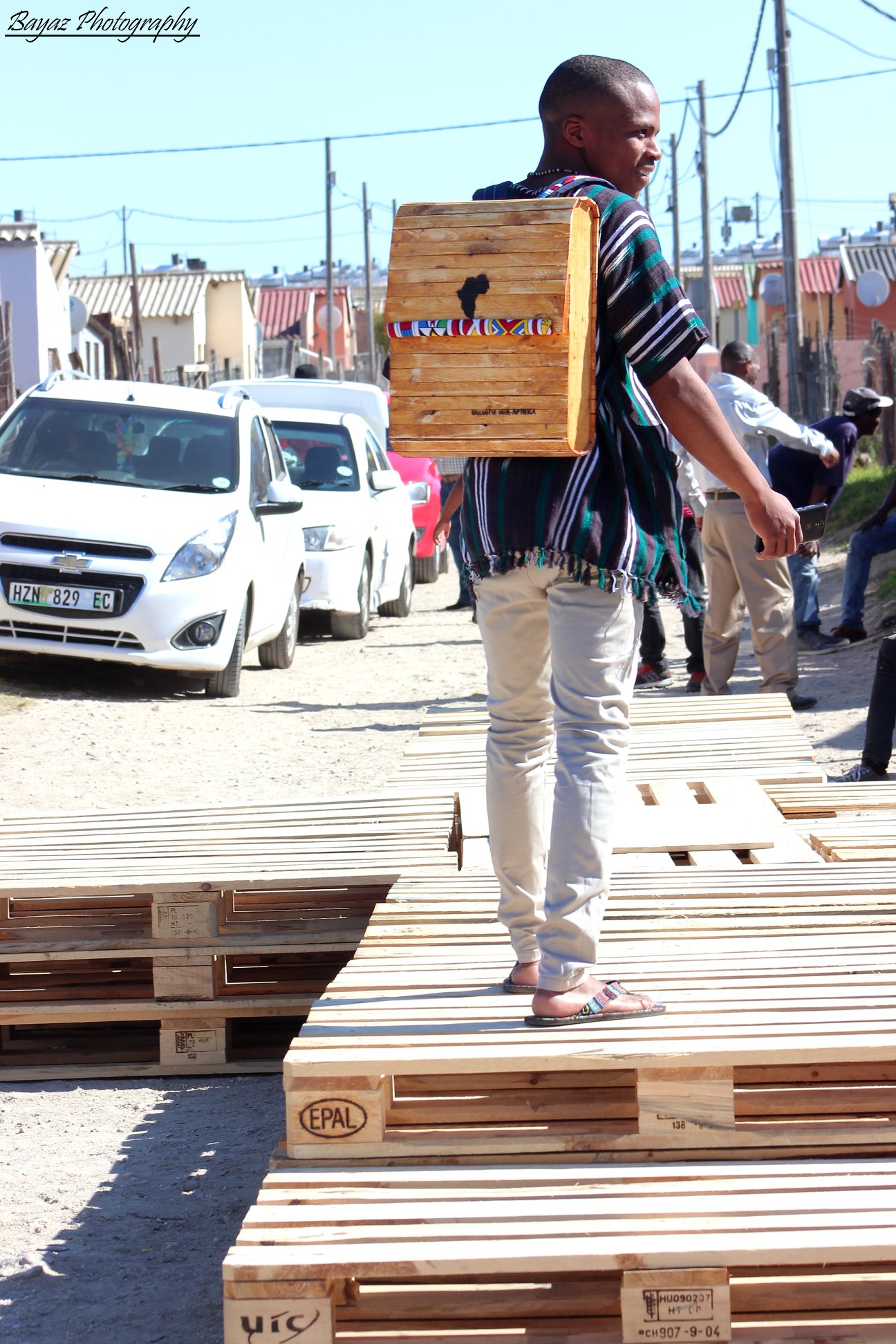 "I started creating curios in 2017, after realizing that there were many discarded wooden pallets around Motherwell. These pallets block stormwater drains and ultimately cause pollution by causing sewage spillages. Turning the pallets into a money-making project was not difficult since I grew up with a deep passion for woodwork inherited from my grandfather. I learned a lot of skills from him."
Today, Ulundi Mpulu's work is so popular that he gets lots of patronage from locals and tourists. His Facebook page is crawling with his curios. Interestingly, he makes products that are suitable for indoor and outdoor use. To further create awareness on his work, Mpulu organized an art exhibition in 2019 tagged 'The Art Walk 2019'.
The House of Pallets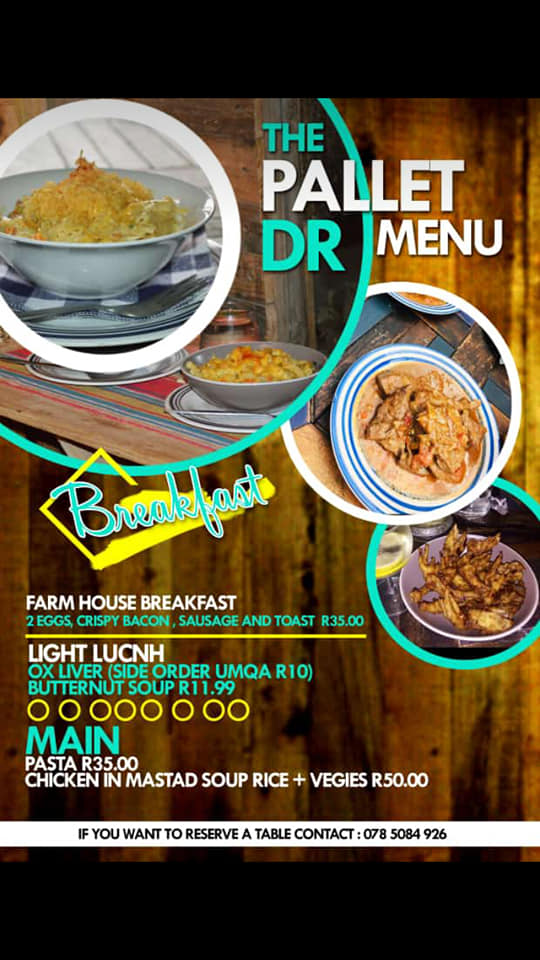 It is hard to talk about Ulundi Mpulu without talking about 'The House of Pallets'. This is a brand he founded in 2018. A year prior, he enrolled in the Raymond Mhlaba Training Center where he obtained a one-year certificate in carpentry. The House of Pallets is a two-room building merged to his family home in NU10, Motherwell. He lives there with his mother and 10 siblings. Speaking about the growth of his business, he said,
"I started getting orders from people who wanted me to beautify and modify their furniture. Others gave me orders to create wooden storage boxes, bags, chairs, benches, and other products. After realizing that the business was being welcomed by residents, other township artists approached me to have their products exhibited in the curio shop."
Ulundi Mpulu and his brother are turning part of the curios workshop into a kitchen. They call it 'The Pallet Dr Menu'. His elder brother, Bhakhusele, and their mother, Nomfundo, run the kitchen which focuses on African cuisines. They cater to a diverse group of people including vegans, vegetarians, and flexitarians. A plate of food costs R50 (approx. $3) while a glass of wine costs R10 (approx. 60 cents). Speaking about the kitchen, Bhakhusele said,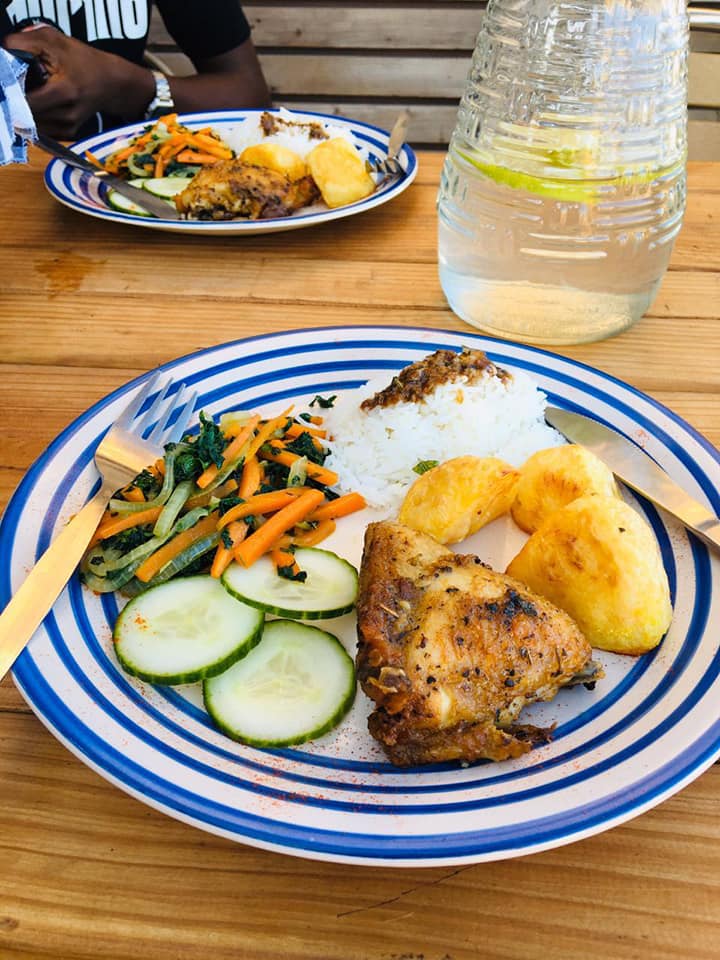 "We want visitors and tourists to feel at home when they visit The House of Pallets. We have turned everything to reflect the theme of wood. Ulundi is into wood manufacturing while we feed his tourists and visitors."
Ulundi Mpulu's Future Plans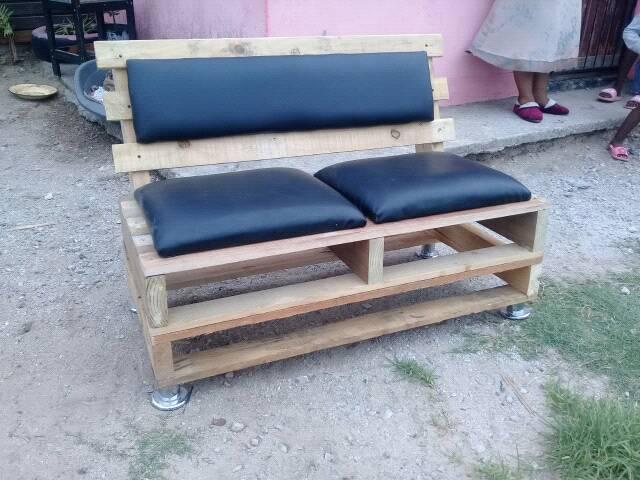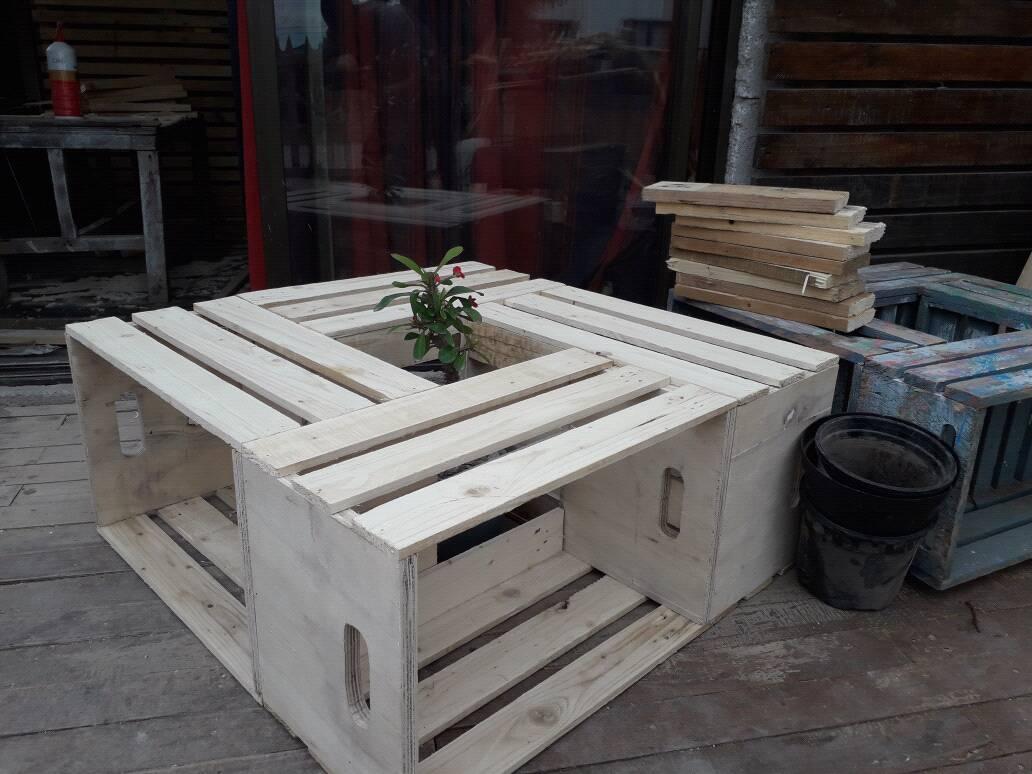 The House of Pallets now exhibits isiXhosa traditional clothes, seat covers, crocheted skirts, wooden bags, wallets, belts, and so much more. Besides his siblings, Ulundi Mpulu gets lots of support from friends. Phumlisa Seti is a photographer and creates stunning images that family friend, Thando Kofi, uses to market the brand on social media. Also, Mpulu has plans of empowering the youths in his community. Speaking about how he intends going about it, he said,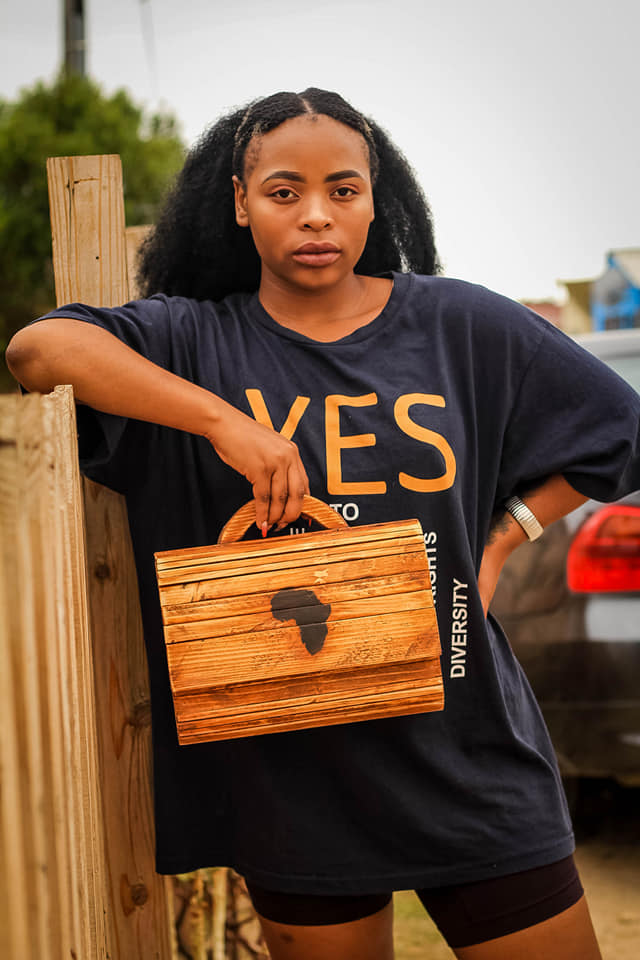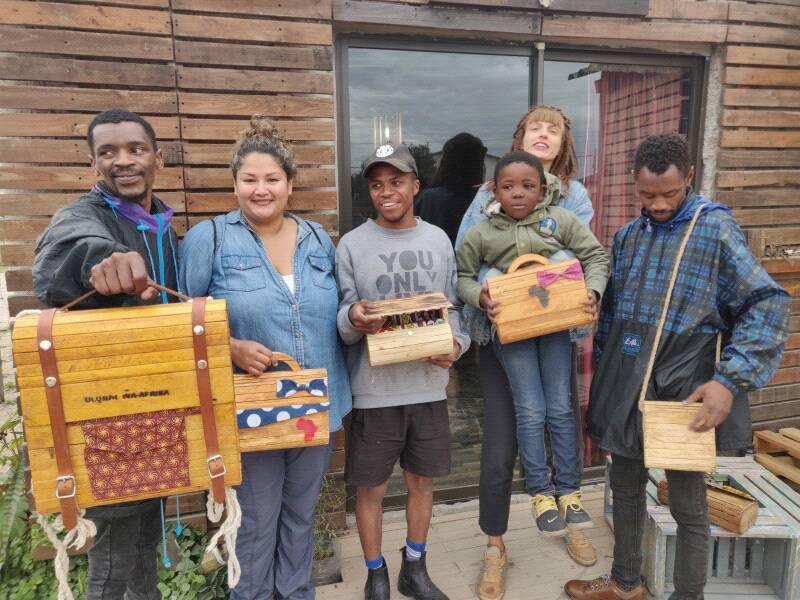 "I want to train the youth on how to turn dumped wooden pallets into curios that will be sold to the public, earning them income."
At African Vibes, we are always passionate about promoting young African entrepreneurs making a difference in their community. We can't wait to get our hands on one of those bags. Now we ask, which of Mpulu's creations do you admire the most? Feel free to use the comment box below. Let's get him trending.