10-Year-Old Oluwafayokunmi Olurinola Wins Kid Tech Contest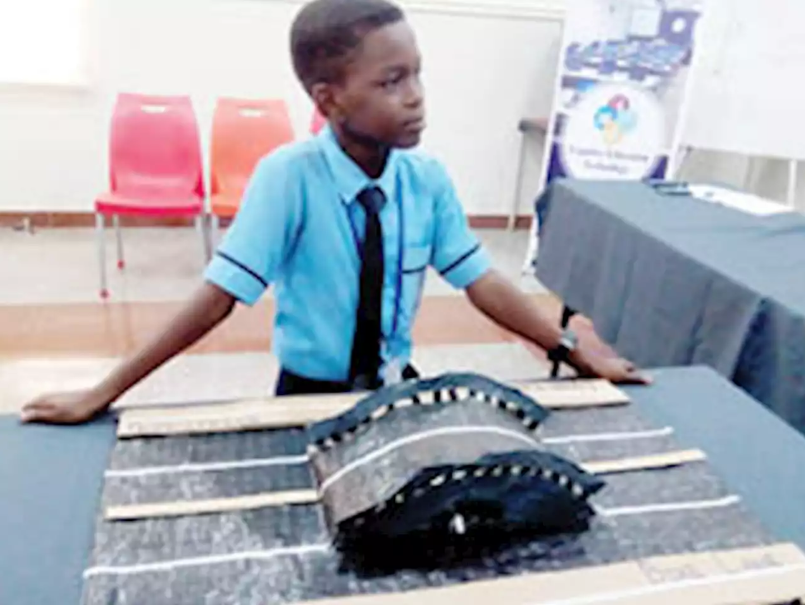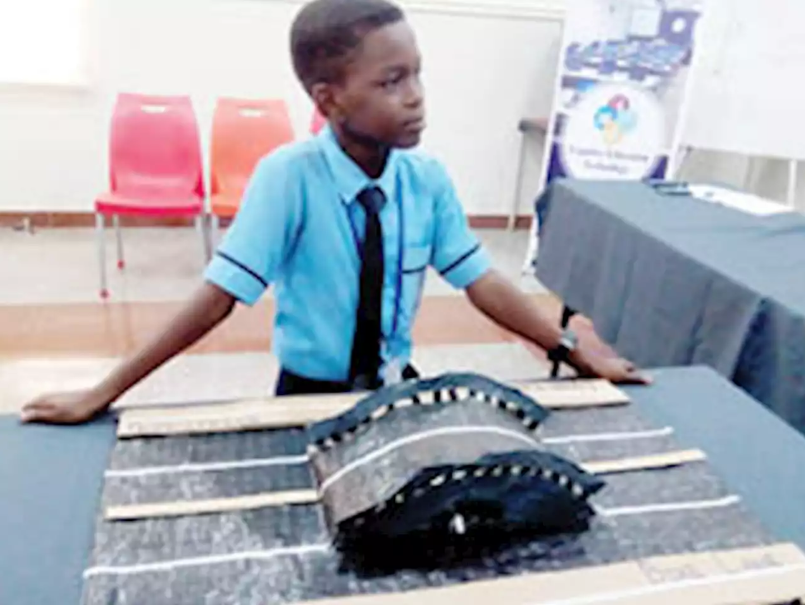 A country with innovative young minds has a bright future. Successive Nigerian governments are battling hard to contend with bad roads and plastic pollution. However, 10-year-old Oluwafayokunmi Olurinola, a Junior Secondary School (JSS1) student of Rosarium Model College, Ijebu-Ode, Ogun State Has proposed a new way to concurrently solve these problems.
Oluwafayokunmi Olurinola, a Junior Secondary School (JSS1) student of Rosarium Model College, Ijebu-Ode, Ogun State, emerged the overall winner for his plastic road prototype. The youngster's model which aims to tackle the problem of bad roads in the country has won him the kid-tech competition top prize.
Dr. Kemi Olurinola, CEO of Exquitec Education Technology (the organizers of the competition) said,
"We need to begin to expose our kids to this concept and skills, which are needed for the 21st-century workplace. And also, to make them problem solvers and not just consumers of technology."
Insight into Oluwafayokunmi Olurinola plastic road prototype
The title of the competition was "Ijebu-Ode City Future Challenge". Oluwafayokunmi Olurinola pooled 157 points to win the contest. Closely trailing behind was Baptist Boys High School's Babasola Al-meen with 154 points. Tai Solarin University Secondary School's Lawal Ekundayo grabbed the third spot with 90 points.
The rating of the students was in three phases. This includes an initial essay tagged "What Goes into Building a City", the project overview and solution, video presentation, and the final pitch at the grand finale. Inasmuch as all three winning students presented innovative ideas, Oluwafayokunmi Olurinola's project stood out.
Oluwafayokunmi Olurinola, created roads "layered with materials made of plastic and bitumen to prevent potholes caused by water and increase the lifespan of the roads. A means to reuse plastic waste for a cleaner environment and while creating job opportunities."
Surmounting the challenge to the top spot
The first task the kids faced was identifying a problem in the city. The kids were to proffer a solution by creating a prototype. However, this was the least of their troubles. Many Nigerian cities are battling myriads of problems. Therefore, identifying one was in no way be a major challenge.
The real test was in the approach the kids had to take to solve the problem. In building the prototype, the kids were required to use recyclable waste materials abundant in the environment.
Other brilliant ideas were submitted in the competition. This includes solar panel and windmills powered city, a smart green city running on biogas, and so on. The future of Africa surely rests on these young minds.