Vegan Peanut Stew by Budget Bytes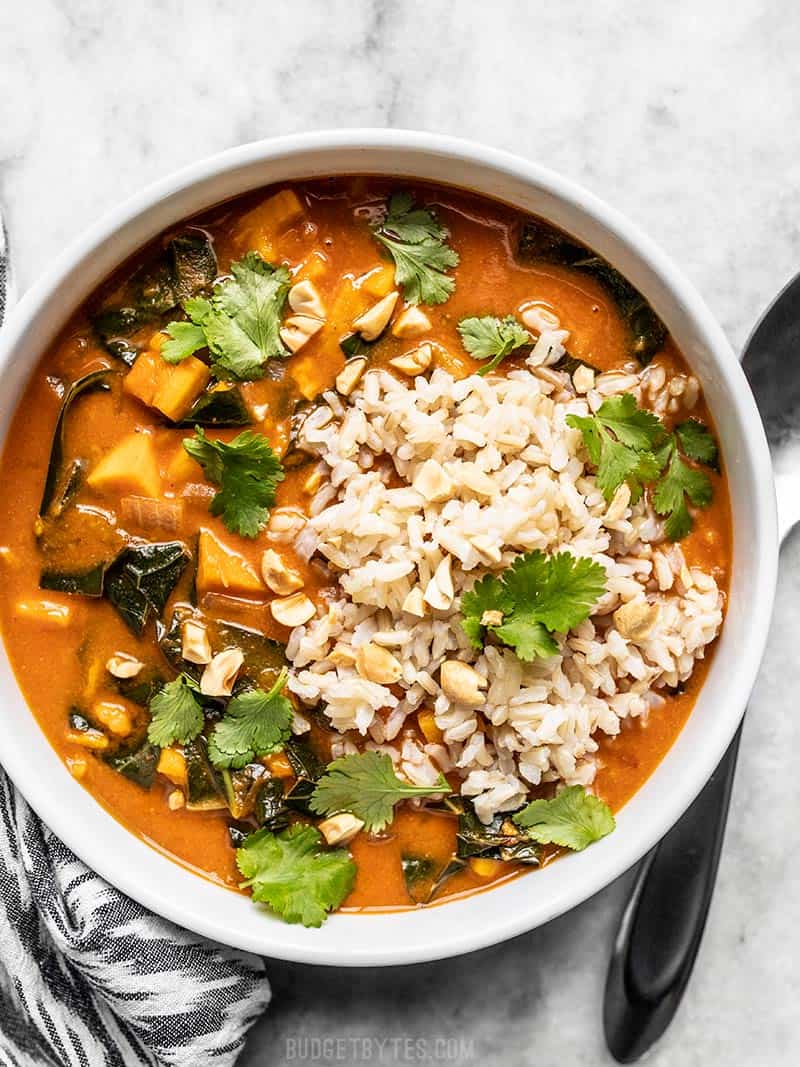 I had seen recipes for Peanut Stew and all of its many variations around the internet for years before I finally gave it a try, and I'm only kicking myself for not trying it sooner. This stew, inspired by several peanut-based stews made in West Africa, is seriously DE-LIC-OUS!! This rich and creamy tomato-peanut stew is so incredibly flavorful, super comforting, and is truly a meal in a bowl. You're going to love this flavorful stew!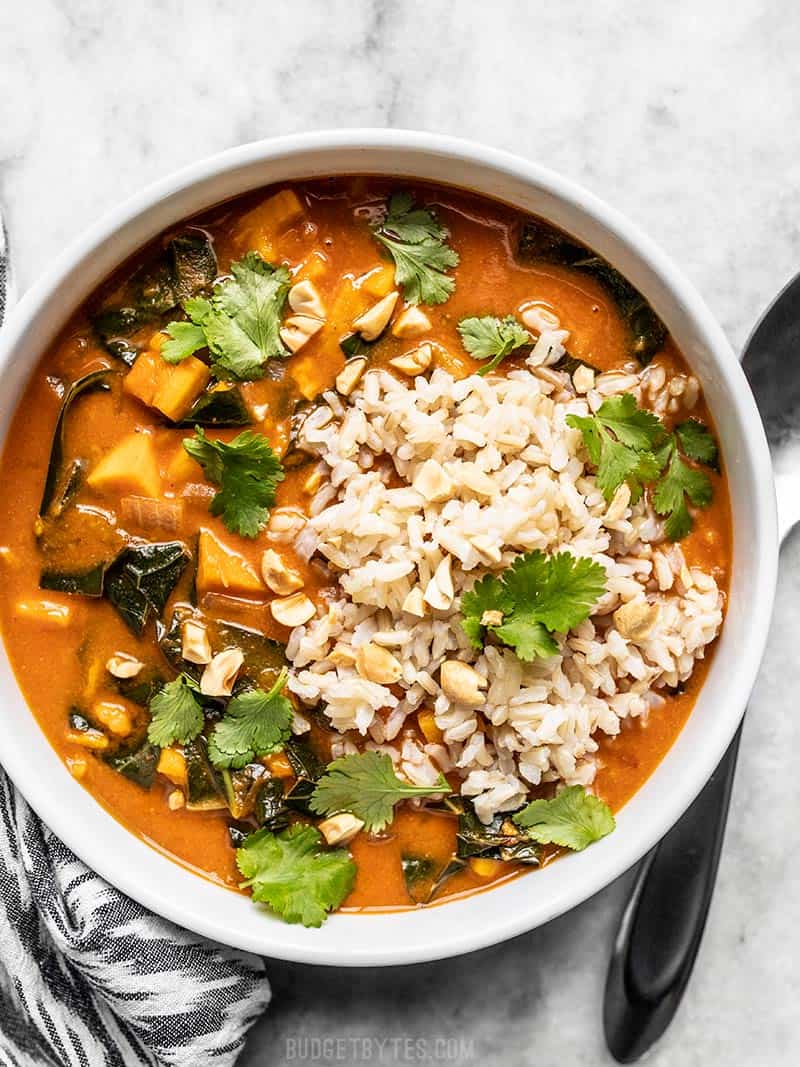 Prep Time10 mins
Cook Time45 mins
Total Time55 mins
This delicious stew is inspired by the many versions of peanut stew made in several countries across West Africa. The recipe and names for the stew vary from region to region, some of the names being: groundnut stew, maafe, or domoda, to name a few. The common thread between these regional recipes is a tomato broth made rich and creamy with peanut butter and seasoned with plenty of delicious spices. 
1
tbsp
grated fresh ginger
½
bunch collard greens
(4-6 cups chopped)
OPTIONAL GARNISHES