Spinach Stew (Efo Riro) Using Beef by Chef Lola's Kitchen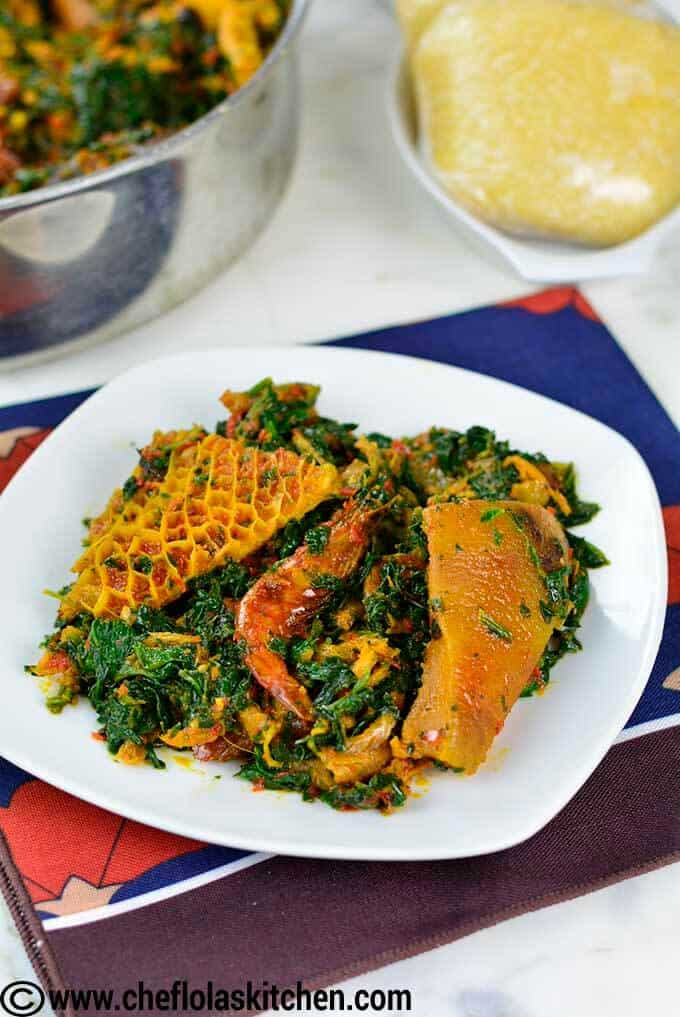 Efo Riro is an African Stewed Spinach also popularly known as Efo riro is a one-pot stew with layers of flavor. It requires quite a number of ingredients but little work from the cook putting it all together (as long as you already have all your ingredients prepped).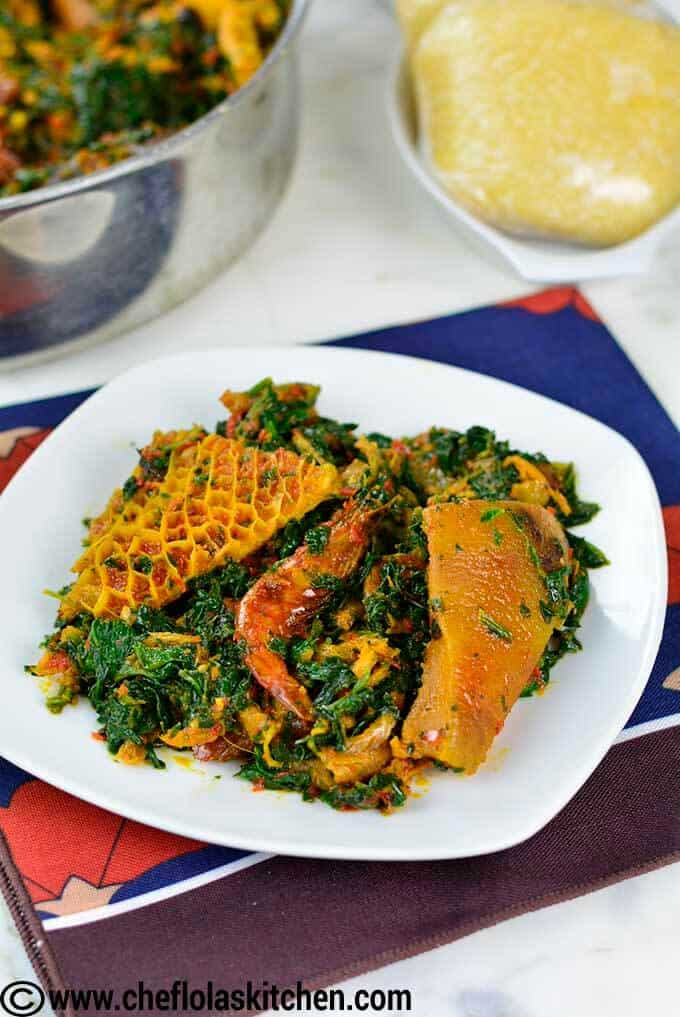 Prep Time10 mins
Cook Time20 mins
Total Time30 mins
Efo riro is derived from the Yoruba language in Nigeria. Efo means "Green leafy vegetable" or "spinach", and riro, means "to stir".  So basically, Efo riro simply means "stirred leafy vegetable". However, we just don't stir this by itself, we stir it in a rich pepper sauce which is loaded with Meat, Crayfish, Dry Fish, and other Meat or Fish of Choice.
½
cup
stock Fish
About 2 handfuls of shredded
1
Prawn
about a handful, Dried
1
Onion
medium size- diced
1
lb
Beef
A mixture of Beef, Tripe, and cow Skin.