Porridge Yams (Potash, Asaro) by African Bites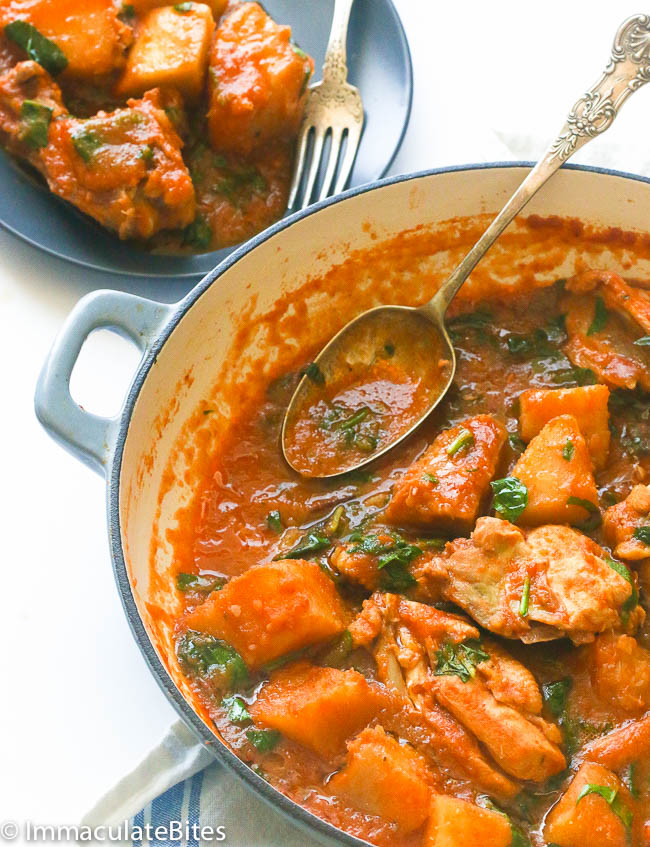 Porridge Yams aka Potash, Asaro – An easy one-pot meal, made with yams and leafy greens enjoyed throughout West Africa also known as Sese Yams in Cameroon.
A more traditional way of making this is to include  smoked/dried fish. Dried Fish is sometimes hard to come by and is pricey too, that is if you live abroad. A great substitute is smoked turkey.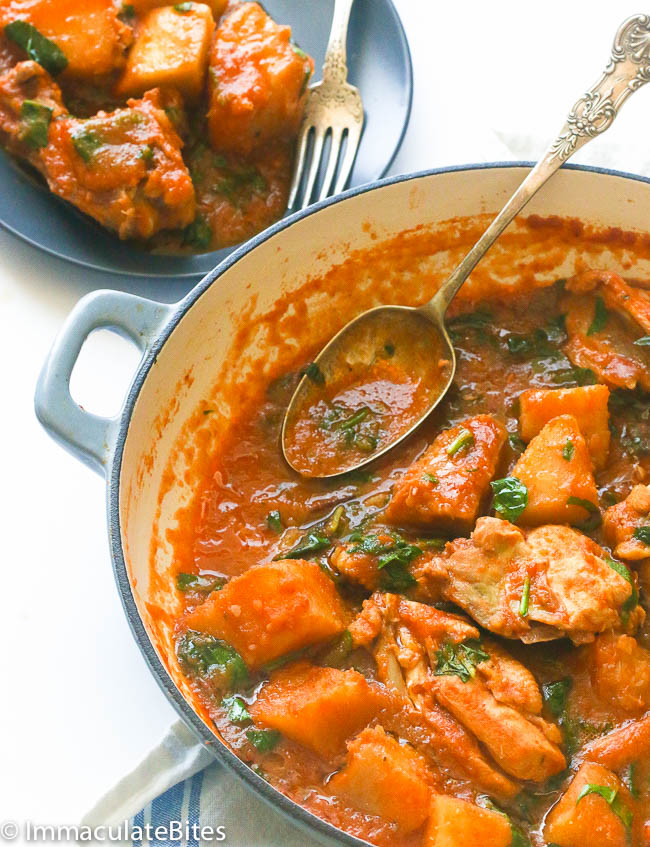 Prep Time15 mins
Cook Time50 mins
Total Time1 hr 5 mins
2 ½
lbs
chicken cut in chunks
1
tbsp
smoked paprika (optional)
1
habanero pepper or scotch bonnet (optional)
3
cups
Fresh leafy Greens
OPTIONAL INGREDIENTS
½
tbsp
or more chicken bouillon powder