North African Harissa Turkey Meatballs by The Perfect Pantry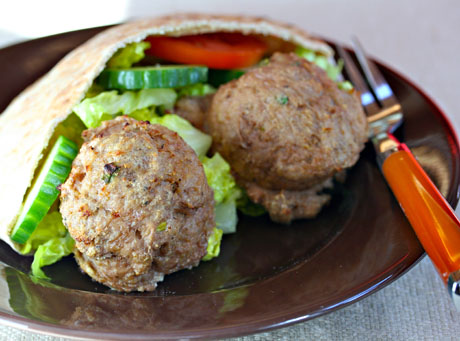 My love affair with turkey meatballs continues, as intense as ever, this time under the exotic influence of Morocco and Tunisia. Cumin, coriander, parsley, and harissa -- fundamental flavorings in North African cuisine -- turn a basic meatball recipe into something exciting like a love affair should be.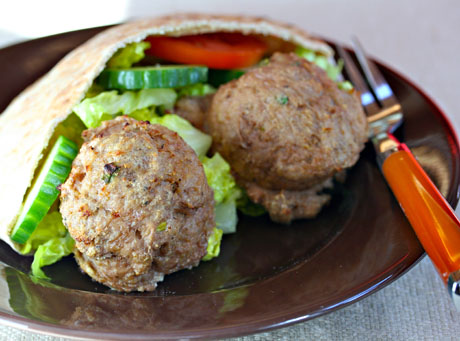 Prep Time20 mins
Cook Time40 mins
Total Time1 hr
Even if you usually don't eat spicy food, please don't omit the harissa, a fiery hot pepper paste that includes chile peppers, coriander, cumin, caraway, and garlic; a small amount, balanced by the cooling Greek yogurt and bland flavor of the turkey, will feel just right. And if you're a hot food lover, go ahead and add a bit more spice to your life  -- I mean, add a bit more harissa to your meatballs!
1 ¼
lbs
ground turkey (I use 93% fat-free)
1
tsp
harissa
or more to taste (I use 1-1/2 tsp)
¼
cup
chopped parsley, or 1 large finely chopped scallion (or both)