Nigerian Egg Stew – Stewed Egg Sauce By Sisi Jemimah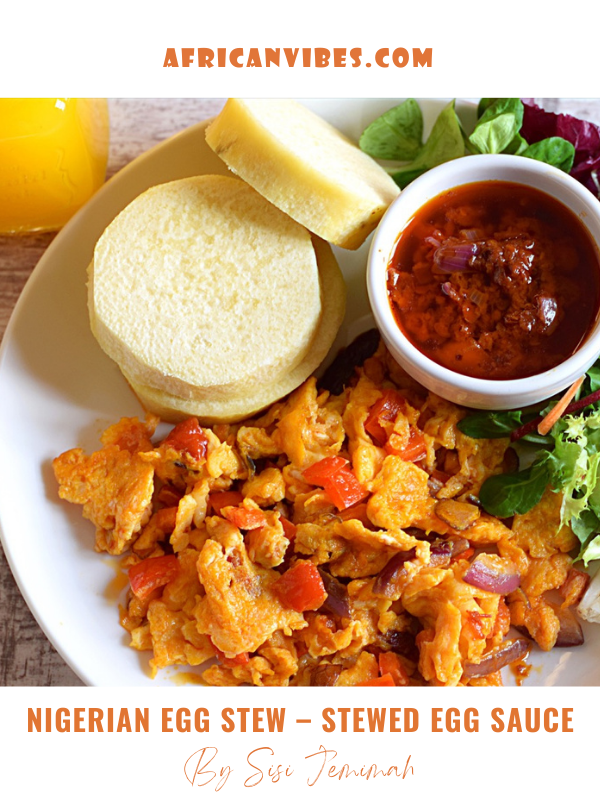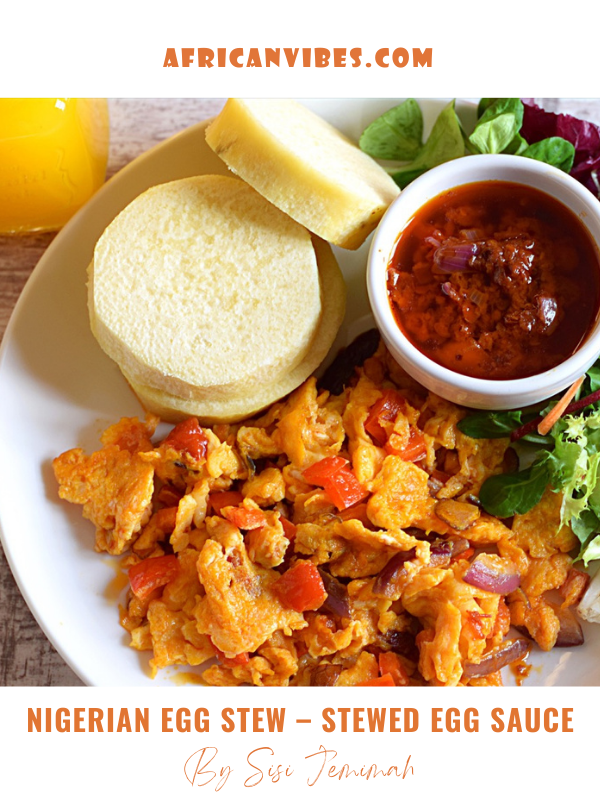 Prep Time5 mins
Cook Time15 mins
Total Time20 mins
Nigerian Egg Stew is a popular Nigerian Stewed eggs recipe. Egg stew is very easy to make and is a staple in most Nigerian homes. It is particularly eaten at breakfast and is enjoyed with boiled Yam, Bread, Potatoes or Plantain.
This is one recipe I really should have posted way back as it's pretty easy to whip up and an absolutely popular weekend breakfast menu at mine but I just always thought it was too easy to fuss about.
Well, until I got a request for it by a lovely Instagram follower. With this recipe, everything goes really. You may choose to add just about any protein type you choose. Fish and corned beef are popularly used, I just prefer my eggs plain and simple.
1
Stalk Spring Onion
Chopped
½
tsp
Stalk Spring Onion
Chopped