Debla (Oudnin el Kadhi or Manicotti) By 196 Flavors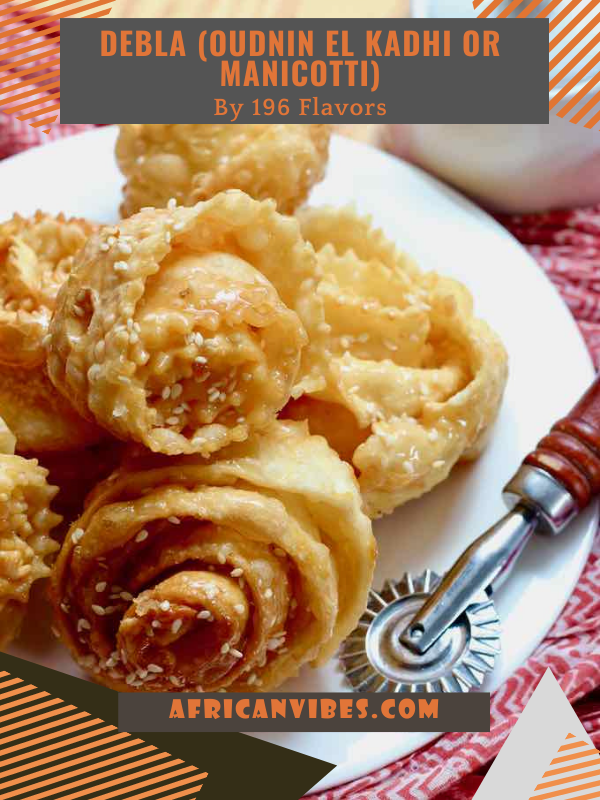 [AdSense-A]
Debla (or oudnin el kadhi) is a Tunisian pastry which consists of a thin strip of dough that is fried before being coated with an orange blossom water scented syrup, and sprinkled with sesame seeds or crushed nuts.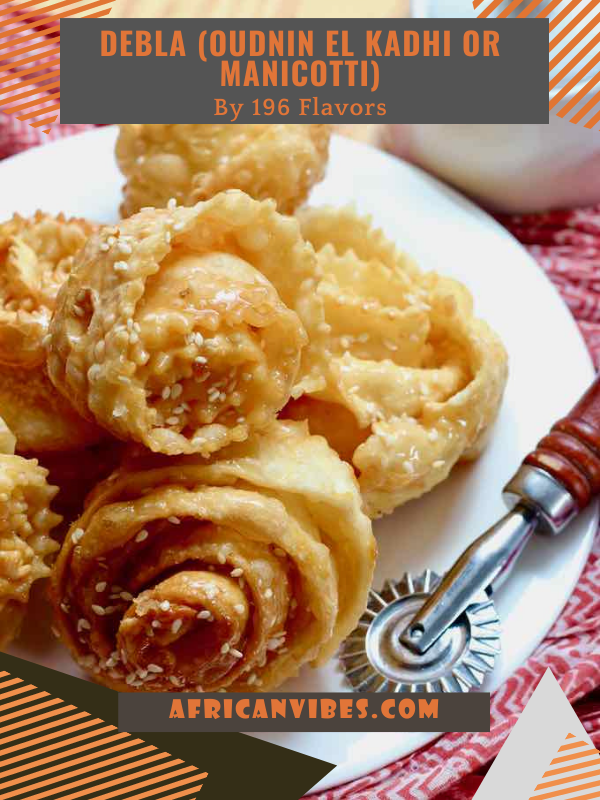 Prep Time40 mins
Cook Time20 mins
Total Time1 hr
In some regions of Tunisia (Djerba in particular), the strips of dough are cut with a serrated dough cutter for aesthetic reasons. Of course, this complicates the frying stage because it becomes more difficult to obtain very regular deblas. It could sometimes happen that the strip of dough escapes and the "rose" opens up while frying.
Also, the oil should not be too hot when frying the deblas. They must be golden brown but not dark brown.
For the dough
4
tbsp
orange blossom water (or rose water)
Vegetable oil
(for frying)
For the syrup
2
tbsp
orange blossom water (or rose water)
For the decor
Equipment