Curried Samp and Beans by Tasty Recipes Sapeople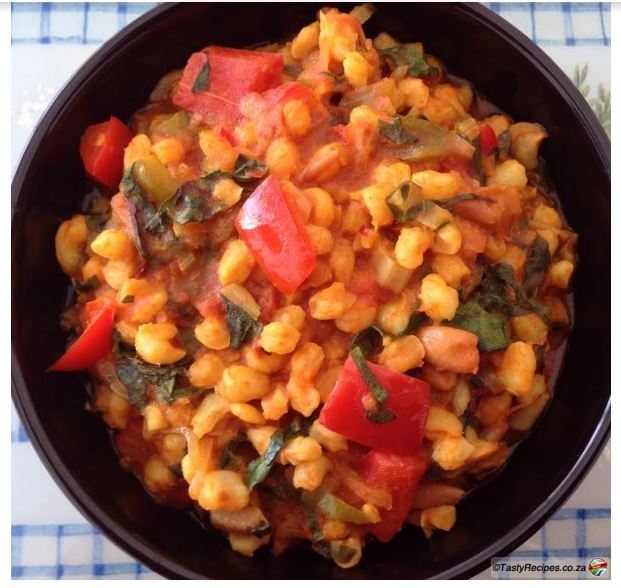 Samp and Beans are made from crushed dry maize/ corn kernels(a.k.a samp) ans slowly cooked sugar beans. The aroma that fills the kitchen as it's cooking brings home cherished childhood memories for many South Africans. And this was one of former President Nelson Mandela's Favorite meals.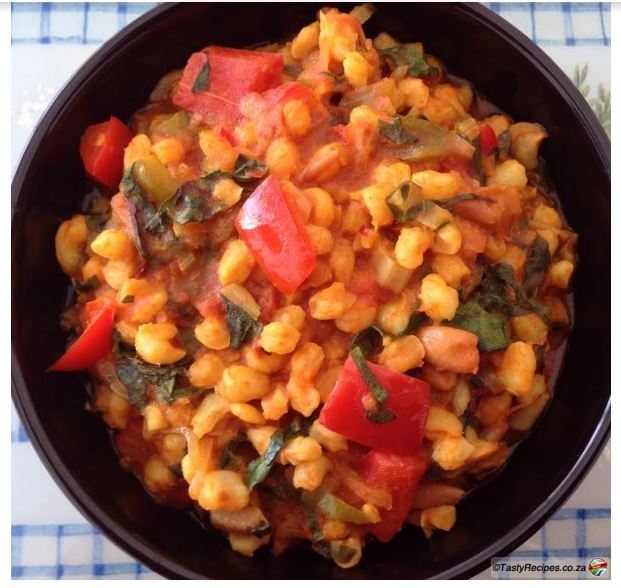 Prep Time15 mins
Cook Time20 mins
Total Time35 mins
Today it now becomes so popular and really makes a great comfort food. That is now pre-packed and mixed for easier preparation. It can serve as a starter, side dish or main meal. Some keep it simple and others love to mix it with chilies or curry.
4
cups
cooked samp and bean mix
Soak overnight
3
fat garlic cloves
chopped
3
cups
finely chopped spinach