Ayamashe Sauce with Ofada Rice Recipe by Lovemrskush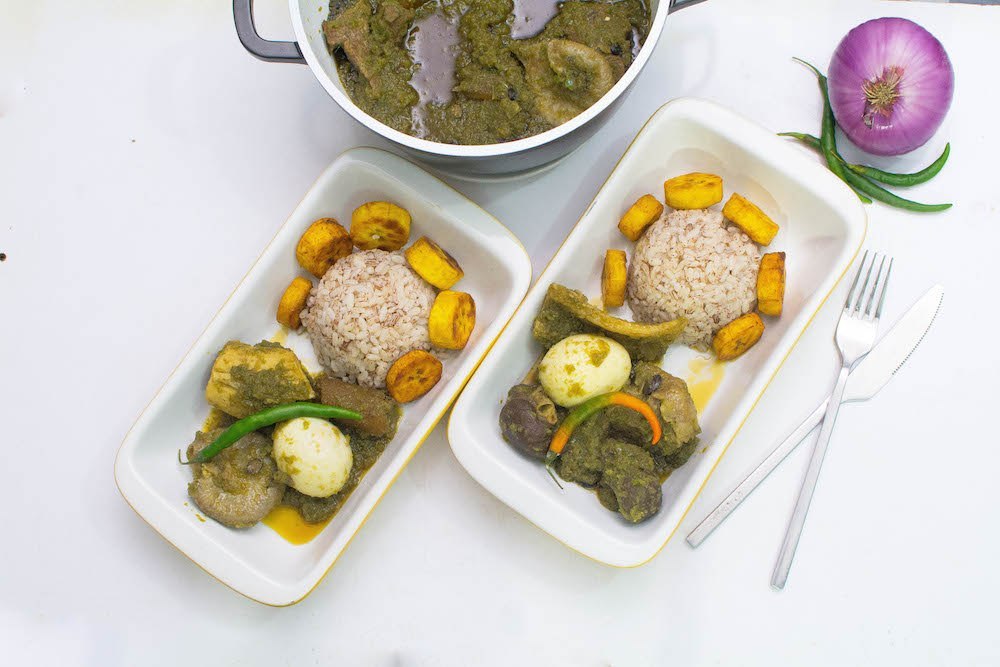 Ayamashe served with Ofada Rice is oh my, yummy heaven! As with most Nigerian soups it is versatile and can be served with many other food items including Yam, Potatoes and good old Agege Bread!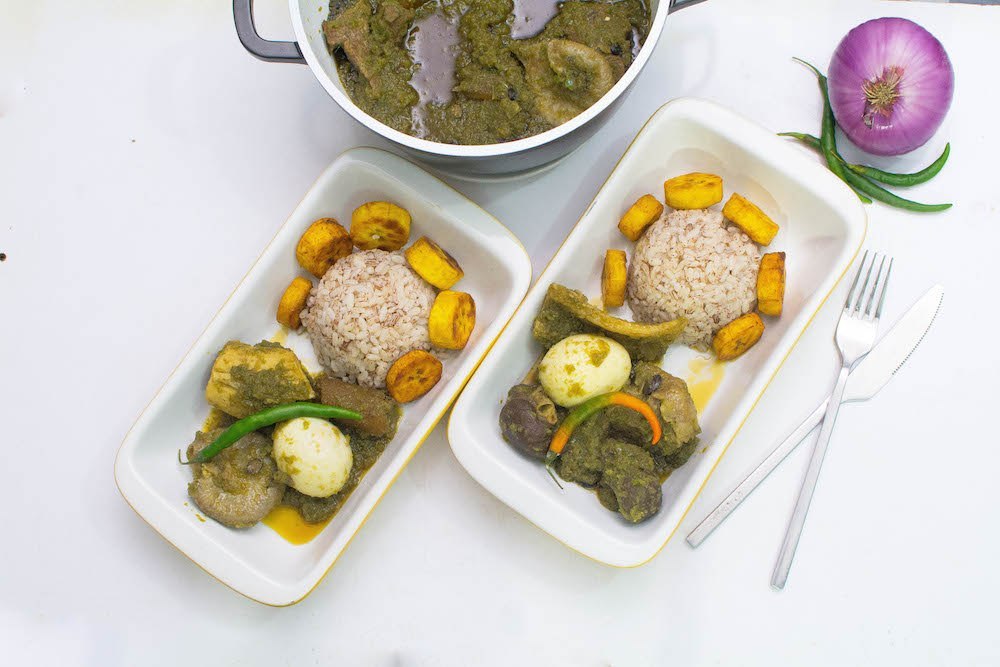 Prep Time10 mins
Cook Time25 mins
Total Time35 mins
4
Medium Sized Green Bell Pepper
500
g
Boiled Assorted Meat
3
Pieces Ponmo
Ponmo is cow skin which has been processed for consumers to cook and eat like beef.