People With Albinism In Malawi Get Personal Security Alarms But Will It Make Any Difference?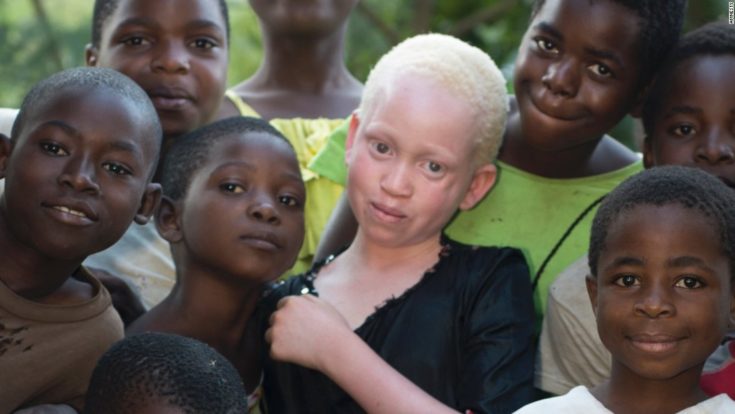 A 2018 Population and Housing Census (PHC) shows that there are over 134,000 people with albinism in Malawi. Thus, they make up about 0.8 percent of the country's total population. In Malawi, people with albinism are hunted and butchered for their body parts. This is because it is believed that they have magical powers. To put an end to this menace, authorities are distributing personal security alarms to people with albinism.
The distribution of mobile personal security alarms is as a result of pressure from the public. In early 2019, about 300 albinos brought traffic to a standstill while protesting close to the resident of the president, Peter Mutharika. Likewise, many other groups have been protesting the continued killing of people with albinism in the country. Reacting to the distribution of the devices, Malawi's minister for gender and disability, Mary Navicha said,
"As [the] government, we are trying to create [a] conducive environment for the persons with albinism, that's why we are distributing security gadgets for them to be protected and for them to be safe in their communities."
Limitations of Mobile Personal Security Alarms
The mobile personal security alarms are expected to be worn by the people with albinism. It has a safety pin which when pulled sounds an alarm. However, the alarm can only be heard within a 100 meters radius. Critics say the radius is too poor and that the sound is not so alarming. One of those that criticized the device was Sheriff Kaisi. Kaisi is a political scientist at Blantyre International University. According to Kaisi,
"…the sound is not so alarming that people can say 'There is something happening.'  And it is not in our tradition as Malawians that when we hear the sound of an alarm, people start rushing to see what is happening over there."
The alarms were first offered in May 2019 but the people with albinism refused it because authorities called it a 'gift from President Peter Mutharika'. Some of the people with albinism had a mixed feeling about the alarms. Chipiliro Laston, a vendor who was nearly abducted in March 2019 said he feels safer with the alarms. However, he said the limited range will deter him from traveling to earn money.
Previous Effort by the Government to Curb Killing of People with Albinism
The distribution of mobile personal security alarms is not the first time the government is making an ambitious attempt to stop the killing of people with albinism. One of them was the distribution of GPS trackers in 2017. At that time, people with albinism were expected to press a Save Our Souls (SOS) button when they sense danger. In doing so, the system will alert registered responders including the community policing groups and Police Rapid Response Unit.
The increasing protest by people with albinism is an indication that the previous efforts by the government have failed. In a recent protest, an official with the Association of Persons with Albinism in Malawi, Ian Simbota said,
"We have several demands. One of them is that we want the president to institute a commission of inquiry which must make sure that it exposes the people behind the albino bone sales. This problem is still continuing because we haven't managed to kill the market. If we kill the market today, that would be the beginning of the end of our problem."