Mr Green Africa Wants To End The Exploitation Of Waste Pickers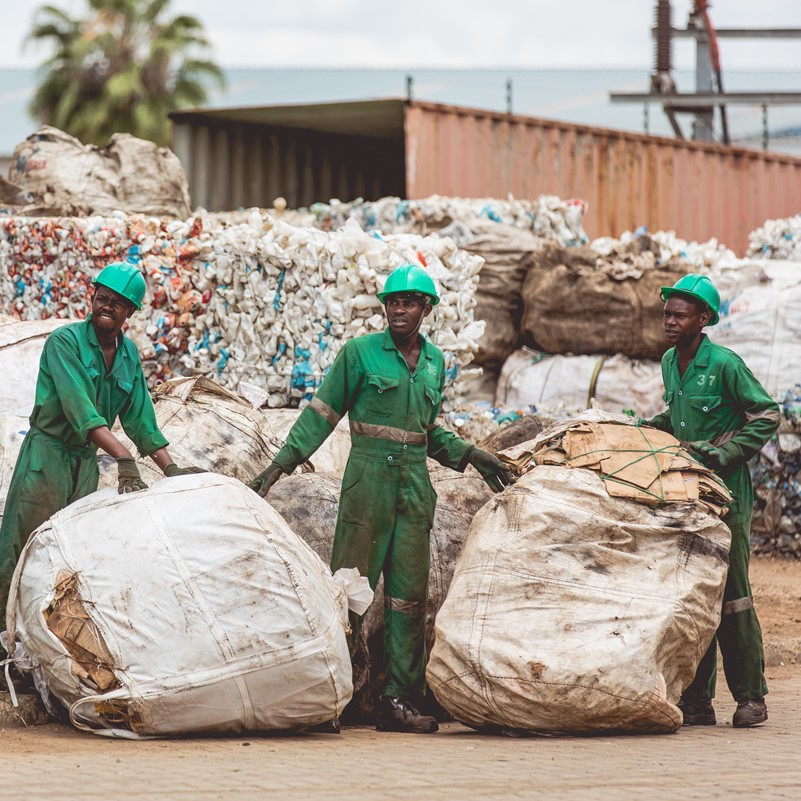 From Egypt to South Africa to Kenya to Nigeria, waste management is a huge problem that the governments of all African regions are still trying to contain. Usually, waste pickers find themselves at the center of most government and private sector interventions towards solving the problem. Sadly, their efforts are usually exploited and they go home with only a meager wage. Mr Green Africa is changing the narrative by purchasing directly from the waste pickers.
To slow down the proliferation of waste, most societies encourage Reduce, Reuse, and Recycle. Consequently, they reduce the production of products that cause pollution, reuse the products already in circulation, and recycle, when possible, to give nature ample space to regenerate. To this effect, most countries have banned single-use plastics.
ALSO READ: Entrepreneur Spotlight: Young Jean Bosco Nzeyimana Demonstrating How Much Wealth We Can Get From Waste
How waste pickers are exploited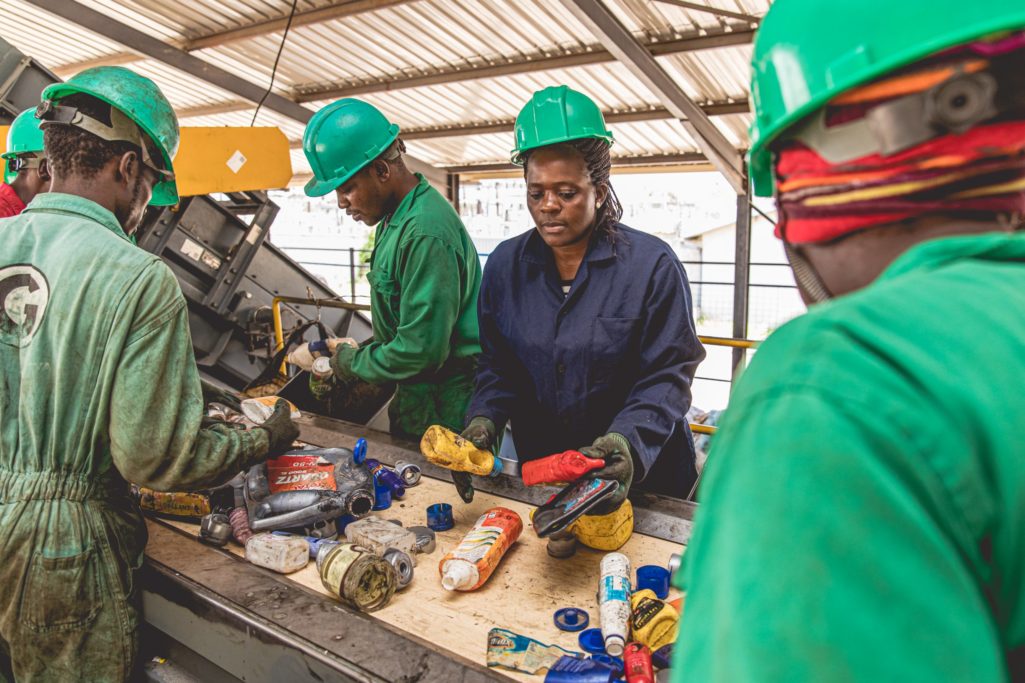 The informal waste recycling sector relies on waste pickers to go to dumpsites and gather the recyclable wastes. These are usually unemployed migrant workers usually from a poor and marginalized social class. They toil under the midday sun, gathering recyclable materials after which they sell to middlemen for aggregation and sorting.
These pickers are usually at the mercy of the middlemen who dictate the price and the minimum recyclable material they can pay for. Globally, the informal recycling sector (IRS) accounts for 58 percent of recycled plastic waste. Sadly, waste pickers are often exposed to hazardous environments—which they don't get paid for nor do they have health insurance for doing so.
Waste pickers often face social stigma and alienation and almost never receive a payment that is commensurate to their effort. Their employers or the middlemen involved in this exploitative practice are able to get away with it because the sector is unregulated.
ALSO READ: Can This Plastic Bottle House Help Reduce Plastic Waste Problems In Africa?
Mr Green Africa to the rescue
Mr Green Africa (MGA) is a Kenya-based tech company founded by Keiran Smith. The company offers an end-to-end process. In other words, they have trading hubs in Kisumu and Nairobi where the waste pickers can sell collected plastic waste.
Consequently, Mr Green Africa will process the collected plastics and sell them as post-consumer recycled plastics to manufacturers. By buying directly from the waste pickers, MGA is bringing formality to the sector. This system has significantly improved the earnings of the waste pickers.
In 2020, Mr Green Africa was able to recycle 1,600 metric tons of plastic waste by leveraging this model, according to the Global Innovation Fund. In addition to empowering 640 waste pickers, this saved the planet an estimated 4.8 million kg of carbon emissions.
On 5th June 2022, TotalEnergies Kenya put out a tweet through its official handle confirming a partnership with Mr Green Africa. According to that partnership, TotalEnergies customers can drop off their used plastics for recycling.
ALSO READ: Rwanda Preparing For The Future With 'Smart' Waste Management System
Mr Green Africa's plan for the future
MGA completed a series B funding round in January and the money raised will be used to expand the company to cover the entire East Africa region. Also, the tech company is planning to create an incentivized system that will get consumers involved. Reacting to the success of the new funding round, a statement on the company's website read,
"Social impact and sustainable environment-conscious investors find us attractive which reiterates our dedication to the crucial plastic supply chain."