Step 1. Login -> Go to Dashboard (if not automatically taken there) -> Click on (Listing, Job, Event, Recipe)in this case click on Event.

Step 2. Add details of the event along with the start and end date and time.  There is a box in the top right  add the event link to that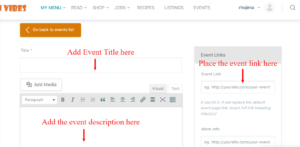 Step 3. When adding the image for the event i.e poster, ensure it is a PDF, PNG image, Above it add the cost of the event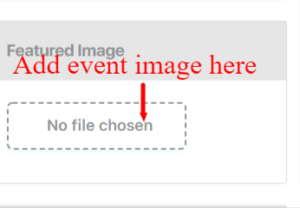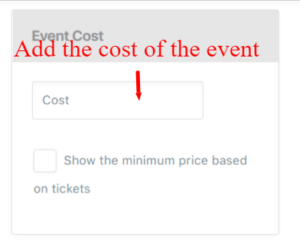 Step 5. Details of where the event will be held along with the details of the event organizers should be added below details of the start date and time of the event.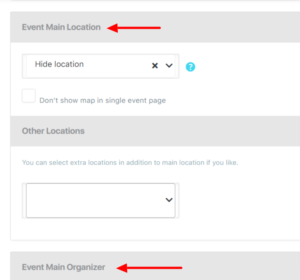 Step 6. Under category ticks the boxes relevant to your event

Step 7. Under speakers, if you have any add them here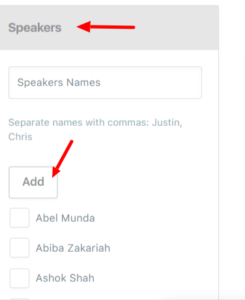 Step 8. Lastly, the press submit event and wait for your listing to be approved and published