Expectations From The 8th Tokyo International Conference On African Development (TICAD)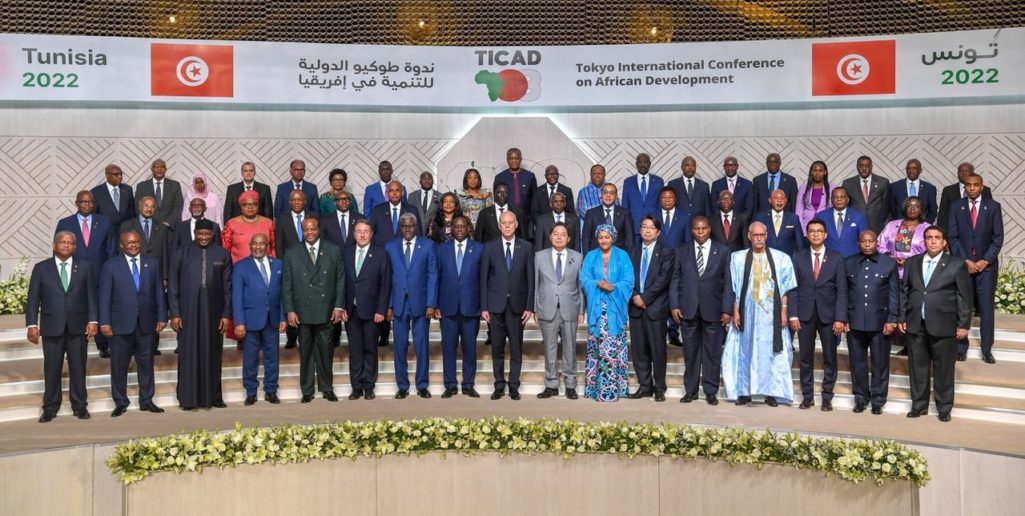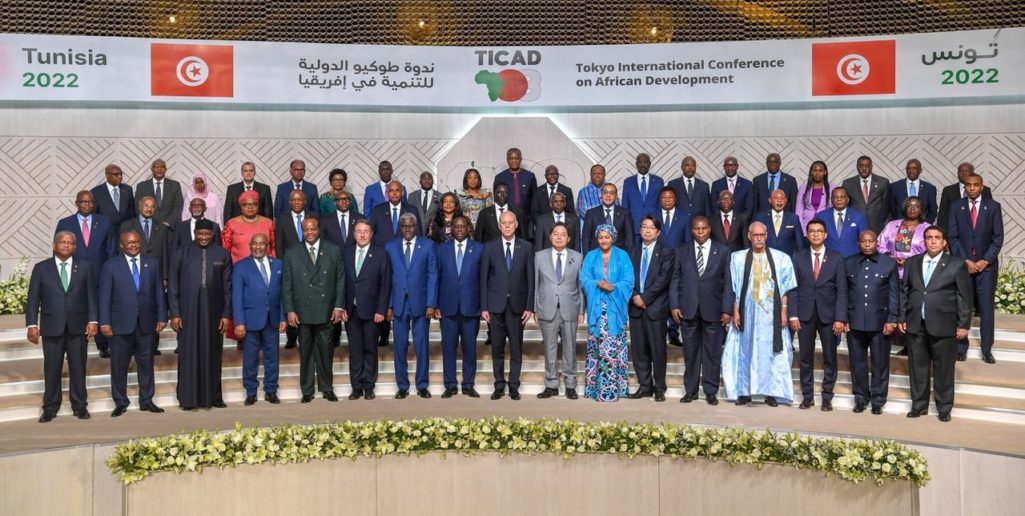 Over 300 personalities are in Tunisia for the 8th Tokyo International Conference on African Development (TICAD). The two-day event started on Saturday, August 27, 2022, at the Palais des Congrès.
The Japanese Prime Minister Fumio Kishida was expected to attend TICAD 8 in person. However, that plan was scuttled by COVID-19. Kishida tested positive for the virus after the end of his summer break. He has since started working remotely.
The 65-year-old Prime Minister is expected to remain in isolation until Aug. 30, 2022. Consequently, Hirokazu Matsuno, the Chief Cabinet Secretary hinted that the Prime Minister was considering attending the 8th Tokyo International Conference on African Development virtually.
ALSO READ: Tunisian Migrants Are Ditching Europe For Southern Africa. See Why
TICAD 8 saw the convergence of Japanese delegates and African heads of states at the Tunisian capital. Thankfully, Kishida was able to join the event through a video link. The chairman of the summit is African Union Chair, Macky Sall.
History of the Tokyo International Conference on African Development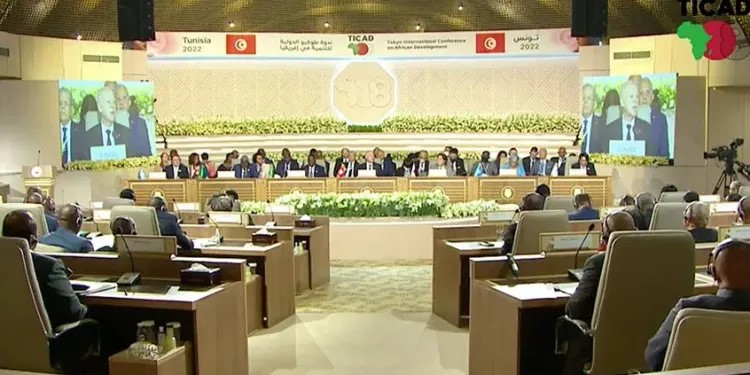 Tokyo International Conference on African Development or TICAD started in 1993. It is co-hosted by the United Nations, African Union Commission (AUC), World Bank, and the United Nations Development Program (UNDP).
The choice of Tunisia for TICAD 8 was announced by the Japanese government back in July 2020. This is the second time that TICAD is hosted in Africa. The first was Kenya back in 2016. Prior to the main conference on Aug. 27, 2022, Japanese ministers met with ministers from 7 African countries including Uganda, Gabon, Niger, Mauritius, Republic of Congo, and Kenya.
Speaking about the aspirations of the conference, Sall said, "Nearly thirty years after its launch, Tokyo International Conference on African Development has remained resolute in the delivery of its promises with obvious results in agriculture, education, water, and health, for example".
Agenda for TICAD 8
Top on the agenda of TICAD 8 are measures to counter the influence of China on Africa. China's influence in the region has grown tremendously in the last decade. In fact, China has become the top destination for many African countries when looking for loans.
Chinese growing influence on Africa is evident in the ambitious "Silk Roads" project that aims to connect major cities in different parts of the continent. Inclusive and sustainable growth, building sustainable peace and stability, and realizing a sustainable and resilient society are the other burning issues on the agenda of TICAD 8.
ALSO READ: A Look At African Union's Agenda 2063
About 30 heads of state are either attending the event in person or through a delegate. Ghana's President Nana Addo was represented by the Minister for Foreign Affairs and Regional Cooperation, Hon. Shirley Ayorkor Botchwey.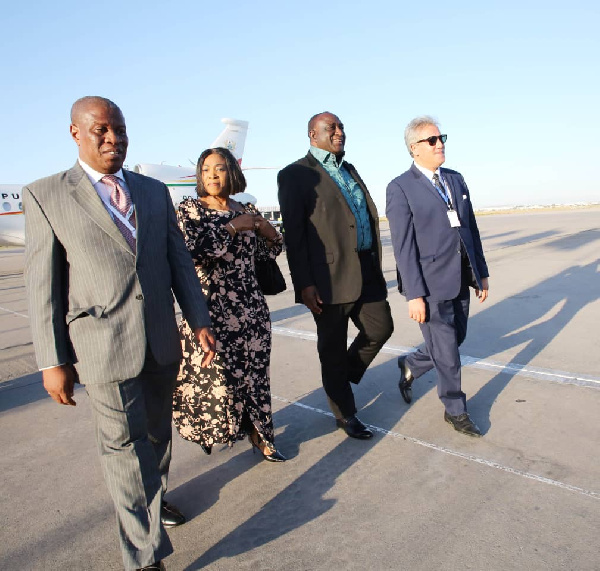 The video message from the Deputy Secretary-General of the United Nations echoed the negative impacts of climate change and why Africa needs to take the fight seriously. Part of the message read,
"It is my pleasure to speak to you about the climate-related actions we need for people and for the planet. Today, I urge everyone to employ innovative solutions and mobilize communities, the private sector, and governments to accelerate our pace to taking these solutions to scale."
An avenue to meet potential investors
Since Tokyo International Conference on African Development brings business executives together, the different African representatives will aim to woo them for potential investment in their respective countries.
Tunisia will be hoping to use the opportunity to lure investors to assist the country's ailing economy. The country hopes to attract about eighty projects cut across finance, infrastructure and logistics, pharmaceutical and medical, artificial intelligence and space technologies, and the digital sector.
The projects have an estimated worth of $2.7 billion and will create over 35,750 jobs as listed in a white paper by the Tunisian-Japanese Chamber of Commerce and Industry (CCITJ). According to Taarifa, 50 high-profile Japanese companies took part in TICAD 8 Business Forum held on Saturday, Aug. 27, afternoon.
ALSO READ: Is The African Union Doing Enough To End The Crisis In Countries Like DR Congo, Cameroon And Nigeria?
Delegates from Ghana with seize the opportunity to sign two grant agreements with Japanese officials to have Japan fund infrastructure projects in the West African nation. Ghana's Foreign Minister will also hold talks with several Foreign Ministers and officials from other countries.
Tokyo International Conference on African Development's goal is to build Africa beyond aid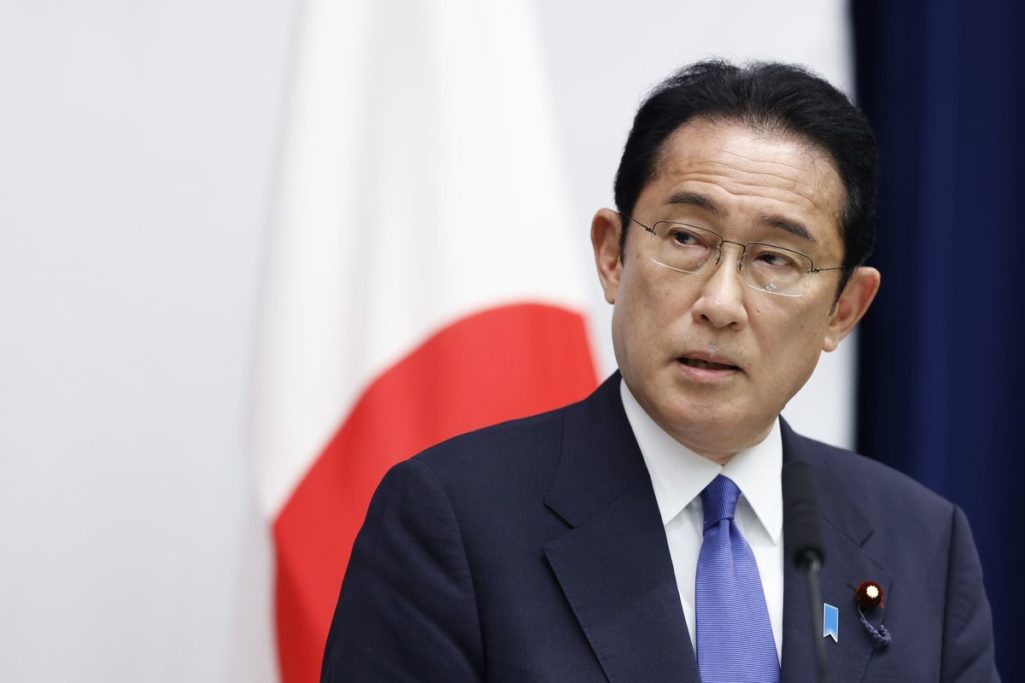 Like Ghana's Foreign Minister rightly pointed out, it is time for Arica to focus on building resilient economies beyond aid.  The continent has ambitious goals and needs cooperation from partners that share the same vision.
The African heads of state and delegates present at TICAD 8 will use the opportunity to forge quality collaborations with Japan and several other development partners.
Japan partnered with the African Development Bank to spearhead the Enhanced Private Sector Assistance for Africa (EPSA) initiative. The initiative has been successfully implemented since 2007. Subsequently, both have contributed about $5.2 billion to investments in sovereign and non-sovereign operations.
Additionally, they have invested about $86,9 million in capacity building and technical assistance. EPSA's fifth phase is under negotiation and will be announced at TICAD 8.