Congolese Chef Dieuveil Malonga Is Determined To Bring Michelin Restaurant Star Badge To Africa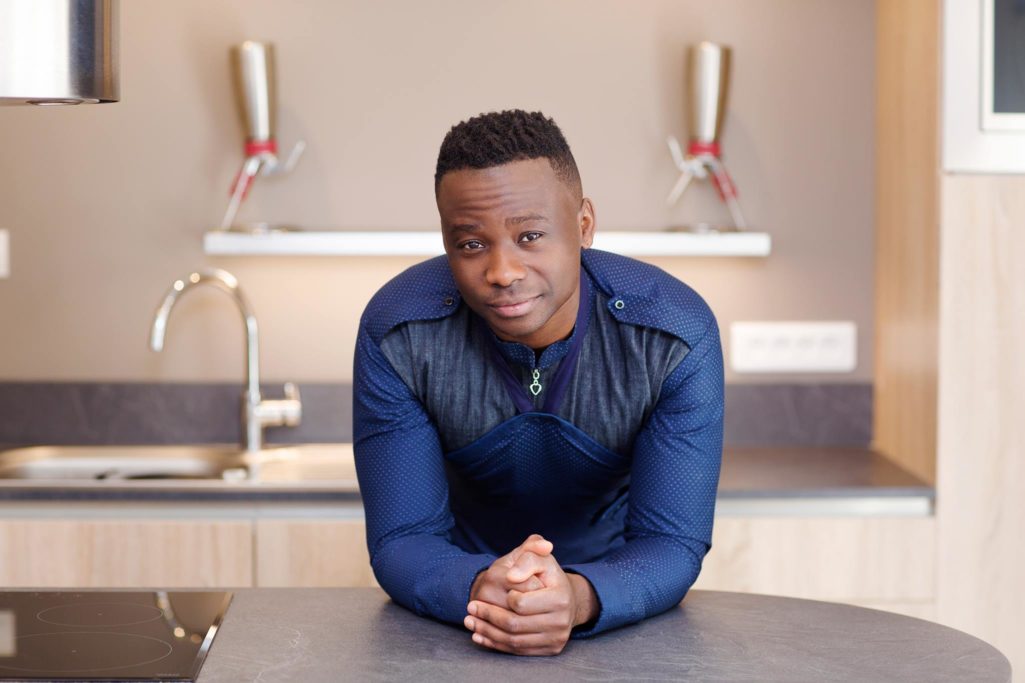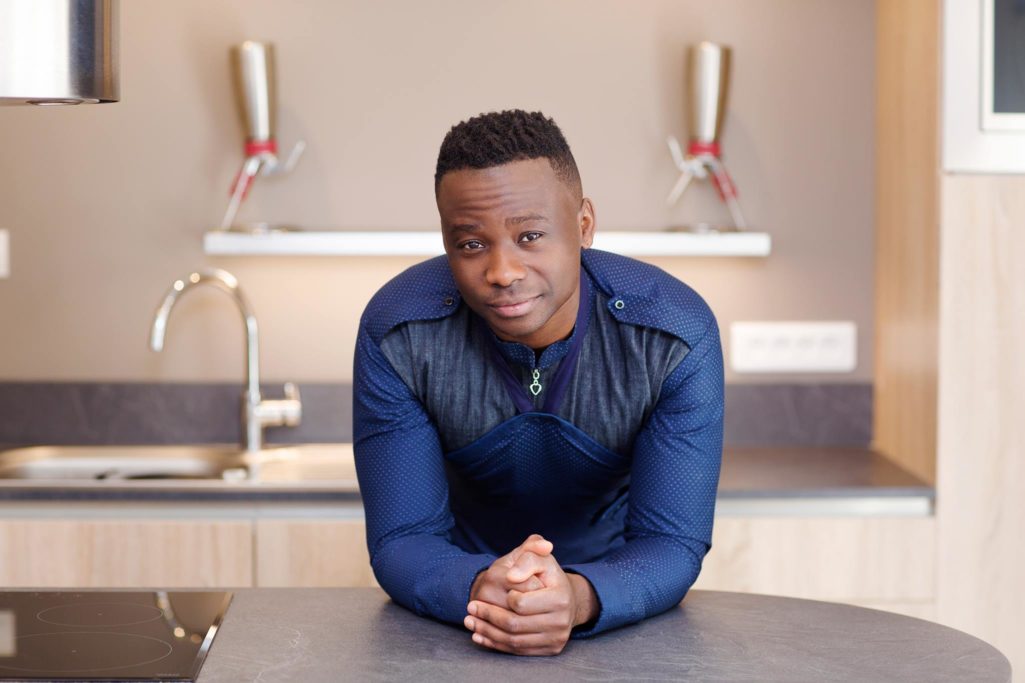 Are you planning a culinary journey through Africa? If so, you are guaranteed an adventure that will take you through colorful, flavorful, and exciting experiences. African cuisine is vibrant, albeit difficult to define.
This is because it is the product of traditional, Asian, Arab, European, and other influences. It is against this backdrop that Chef Dieuveil Malonga aspires to set up a restaurant worthy of a Michelin Restaurant Star badge. The continent has yet to receive one of these badges of honor. But perhaps Chef Malonga is the best candidate for the venture. Here is why he is well-suited for the task.
Who is Chef Dieuveil Malonga?
Chef Malonga is well qualified to bring us this accolade. Firstly, in 2016, he appeared on the Forbes Africa list of top 30 under 30. Also, in 2018, he was a finalist of the Basque Culinary World Prize.
This talented chef was born in November 1991 in the Republic of Congo. He was an orphan, and at the age of 13, he moved to start a new life in Germany. There, he lived with a Pastor's family. Later, he studied at a leading culinary institution in Muenster known as the Adolf Kolping Schule.
Chef Malonga's Journey to Top Chef
After his studies, he won several awards. One of them was the "Die Goldene Kartoffel" competition that he won in 2012. Malonga went on to perfect his art by working for leading Michelin-starred restaurants in Germany. A notable one was the Aqua in Wolfsburg.
Thereafter, he moved to Marseille, France to work at the Intercontinental Hotel in the gourmet restaurant. In 2014, he participated in M6TV's ''Top Chef'' program in Paris.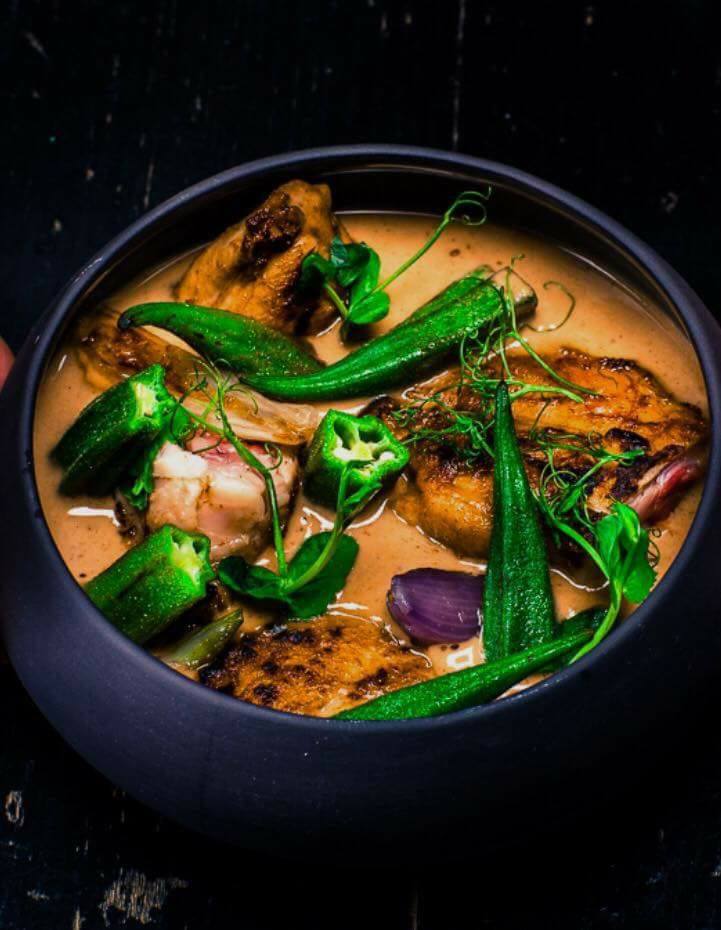 What is a Michelin Restaurant Star Badge?
In 1900, the founders of the Michelin tire company started a guide for motorists. It included information on where to stay and locations of gasoline stations. In 1926 they expanded it to include fine dining. Michelin inspectors who are anonymous, conduct surveys and rate restaurants based on their findings. They give ratings as well as 0-3 star badges. Few restaurants in the world hold one star, and in total, only 113 hold three Michelin Stars.
Why Chef Dieuveil Malonga is aiming for a Michelin Star
The Michelin Star badge is an award for excellence. It recognizes outstanding cooking, superior techniques, and a unique blend of flavors. Not only does the recipient of the award command respect, but the restaurant also gains valuable exposure. That is why Chef Malonga is working towards the goal of attaining this badge. Through it, the world will recognize the culinary skills that exist on the continent.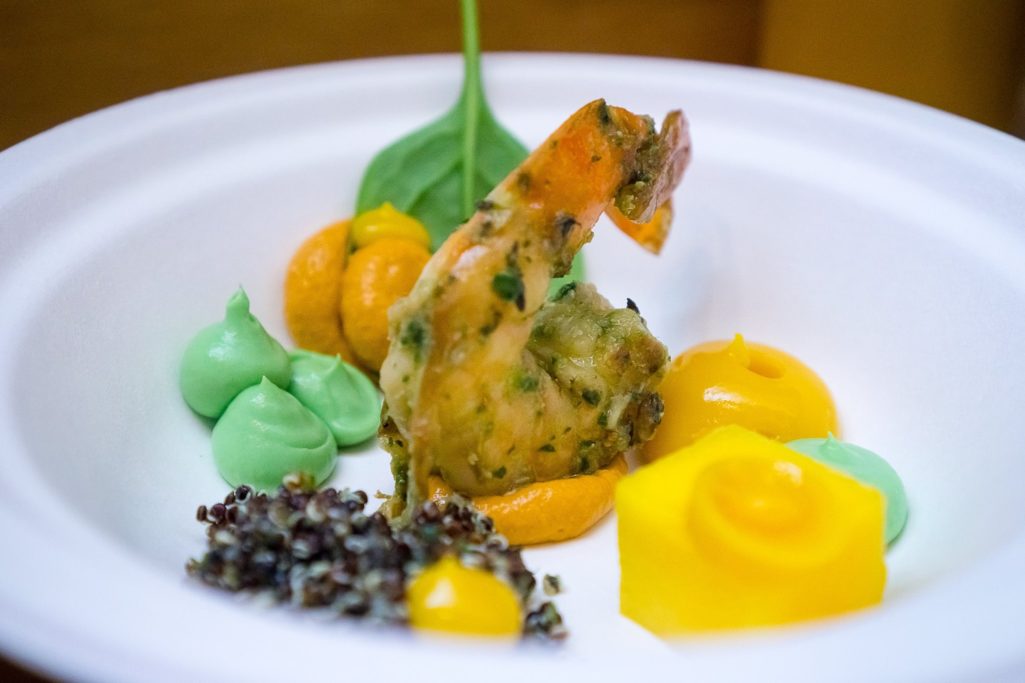 The Rich and Diverse Culinary Scene on the African Continent
Interestingly, Michelin Restaurant Star badges are awarded on the basis of excellence of cuisine rather than on décor and ambiance. It stands to reason that Chef Malonga owes his success to the grandmothers he has visited across the African continent.
Although they operate in humble surroundings using the most basic equipment, they are highly skilled. Also, they are knowledgeable in the use of traditional spices, fermentation, and drying processes. Africa is a treasure-trove of exotic fruits, vegetables, and condiments. These are prepared in fascinating ways, using the know-how that has been passed down for generations. Speaking to Agence France-Presse (AFP) and as reported by South China Morning Post, Malonga said,
"I travel to different countries, I learn from grandmothers, and then, I take these old recipes and I bring them to my laboratory here, and I try with my chefs, to bring a touch of modernity there."
What makes Dieuveil Malonga's Cuisine Unique?
Chef Malonga's Cuisine is a blend of contemporary and traditional flavors. This Afro-Fusion style of cooking uses the best quality ingredients prepared using modern techniques. When Malonga returned to Africa, he opened a restaurant in Kigali, Rwanda called 'Meza Malonga', which means Malonga's table. The restaurant presents a sophisticated menu with unique dishes, such as 'Sweet potato marinated tuna'.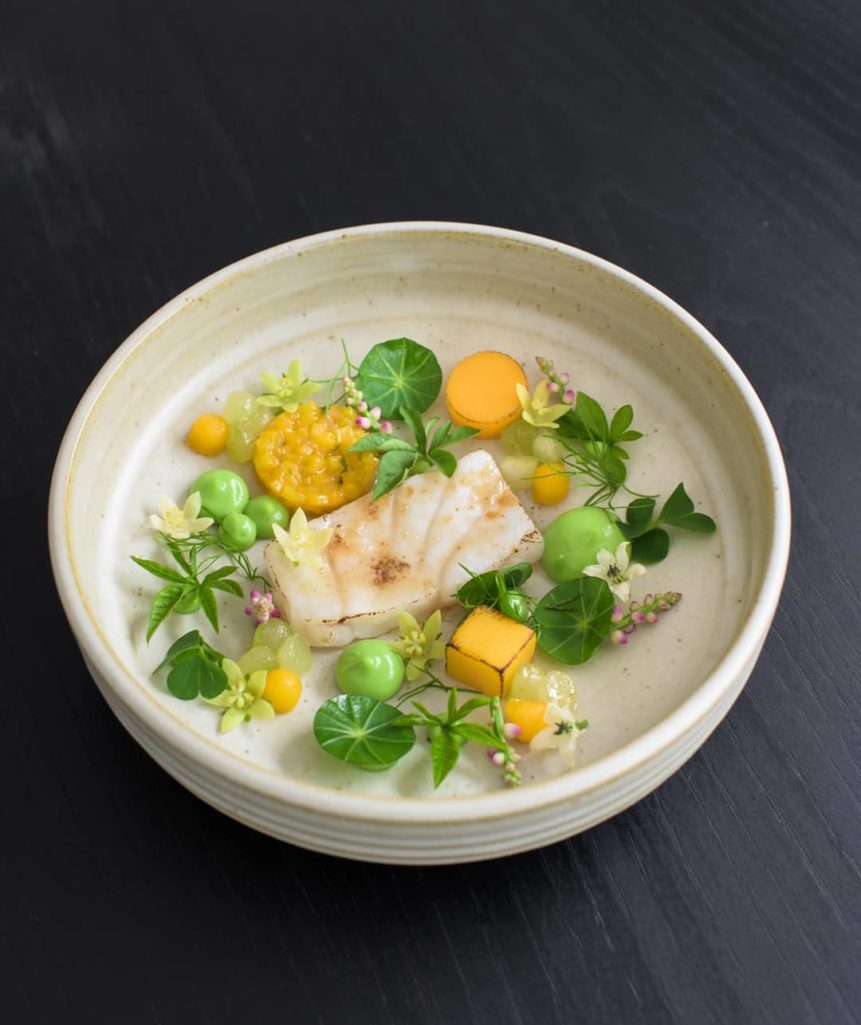 Malonga's long-term goal is to open a second branch in the rural area, near the Virunga Mountains. The restaurant will double as a training facility for future chefs. It is noteworthy that Chef Malonga did not rest on his laurels after attaining the necessary qualifications in his craft. After training in Europe's leading restaurants he sought success and excellence on the continent of his birth.
To attain this, he traveled widely on the continent over a period of 2 years. The first  Michelin Restaurant Star Badge in Africa may ultimately go to Meza Malonga, a restaurant born out of sheer hard work and determination.