Another African Runner Breaks Half Marathon World Record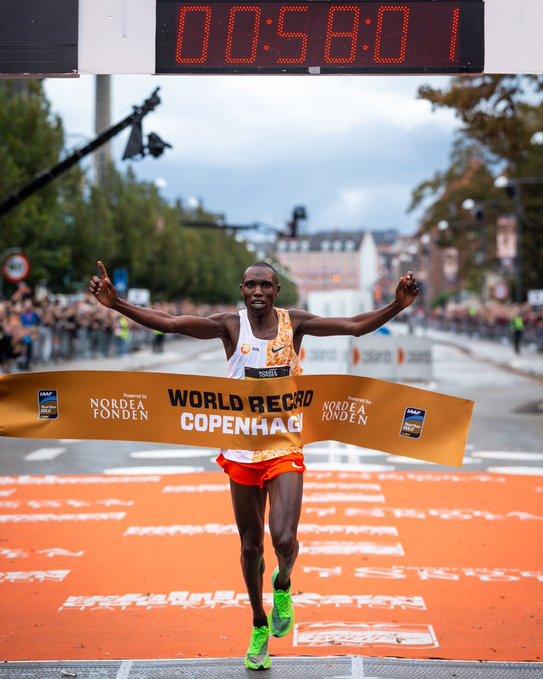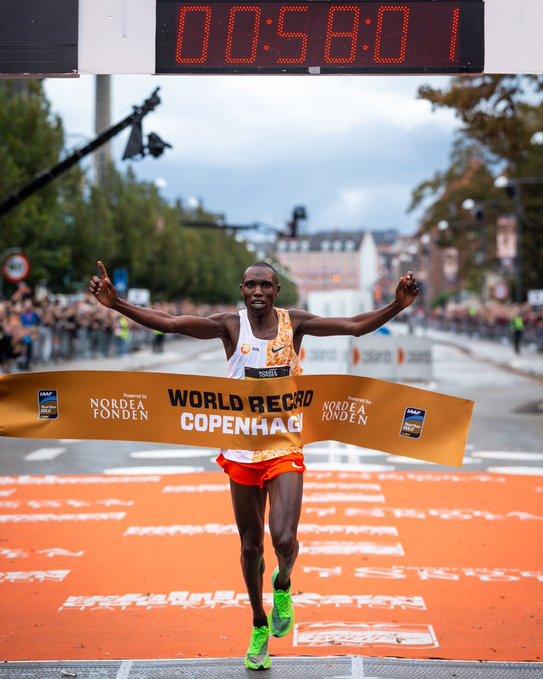 When it comes to athletics, Africans (particularly East Africans) are really good at long-distance races. This time it is Kenyan athlete, Geoffrey Kamworor who is in the spotlight. On Sunday 15th September, Kamworor broke the half marathon world record set by a fellow countryman, Abraham Kiptum. Consequently, the 26-year-old athlete won the gold medal ahead of Bernard Kipkorir of Kenya (59:16) and Berhanu Wendemu Tsegu of Ethiopia (59:22). In a speech, he said,
"It is very emotional for me to set this record. Doing it in Copenhagen, where I won my first world title, adds something to it."
Geoffrey Kamworor took 17 seconds off the previous half marathon world record (58:18) set last year in Valencia. The event was an IAAF Gold Label road race. In total, only 6 runners were able to finish under 60 minutes.
Recap of Geoffrey Kamworor's half marathon world record run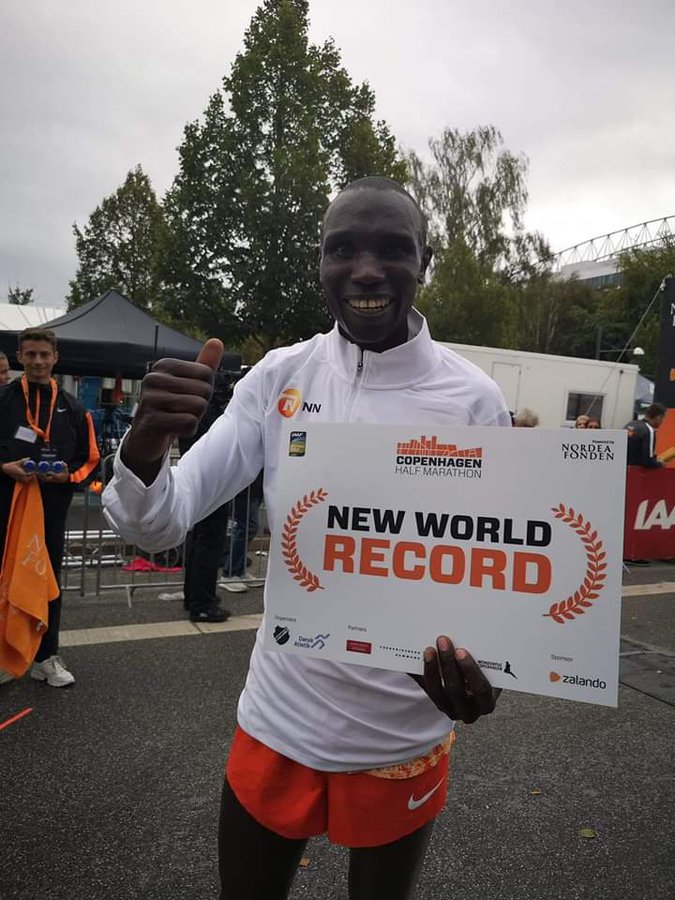 AdSense-A]
Copenhagen holds a lot of fond memories for Kamworor because it was where he won his first of three previous half-marathon titles. Returning to Copenhagen, Geoffrey Kamworor's goal was simple; to improve on the half marathon world record. Consequently, he trains with Eluid Kipchoge, a world marathon record holder.
Although it was a windy day, Kamworor was able to run under 15 minutes in all the four 5km splits. Kamworor was part of the pack in the first 5km. However, shortly before reaching the 10km split, he was in front and covered the remaining 11 kilometers without a company.
The third 5km split was his fastest at 13:31. Thus, the clock was ticking 41:03 when he reached 15 kilometers. Inasmuch as his pace dropped slightly in the final 5km, his eyes did not waver from his goal. Kamworor crossed the finish line at 58:01 to become the new record holder.
AdSense-A]
Geoffrey Kamworor's previous racing success
Inasmuch as the half marathon world record is his greatest achievement yet, Geoffrey Kamworor is not a stranger to accolades. He won the 2017 New York City Marathon in 2017. Two years before that he was the runner up in the 10,000m World Championships.
Geoffrey Kamworor's latest accolade is coming barely a week after Bridgid Koskei broke the Great North Run half-marathon world record. It was also an African 1-2 in the women's category. Birhane Dibaba of Ethiopia came first followed by Evaline Chirchir of Kenya. This is definitely a great year for Kenyan long-distance runners.