African Economic Outlook 2019 Will Be Driven By These 5 Key Trade Policy Actions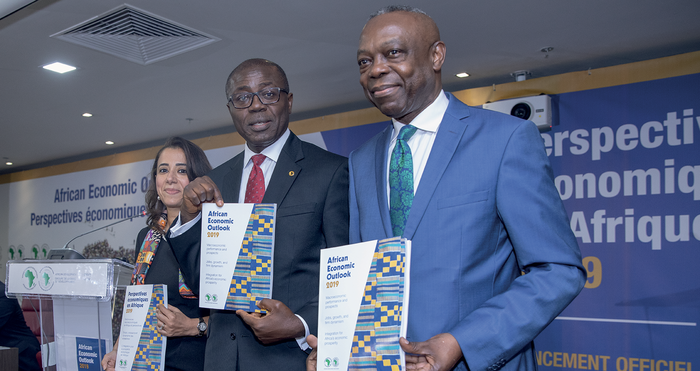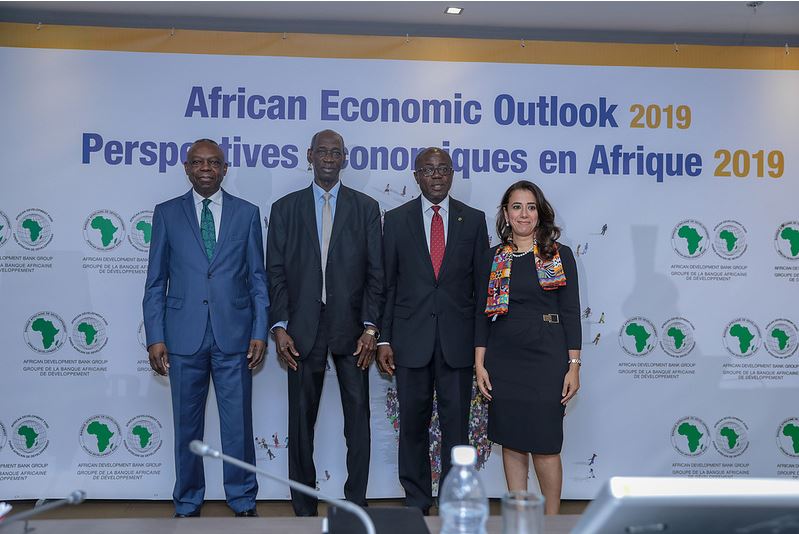 African Economic Outlook 2019 report is out and the continent is doing just fine. The general economic performance in Africa has continued to make progress. This is because the Gross Domestic Product is to hit 4.0 percent this year. Additionally, this GDP will accelerate to 4.1 percent in 2020. However, to improve employment results and macroeconomics, industry will be required to take the front seat in the growth agenda.  This is captured in the recently released African Economic Outlook 2019 report by African Development Bank. As the African economic growth continues to remain stable, the report singles out five key trade policy actions that will make this dream a reality.
The report paints an exceptionally positive picture for Africa in terms of economic growth prospects. The continent was languishing at a GDP growth of 2.1 percent in 2016. But this shot to 3.6 percent in 2017 and about the same in 2018. The report also recognizes the fact that Africa has not still yet attained a fast enough economic growth rate. That is why it has provided the five key policy actions that could propel Africa's total gains to 4.5 percent of its GDP, or US$134 billion a year.
African Economic Outlook Report Provides Useful Numbers
African Development Bank publishes an African economic outlook report annually since the year 2003.  This flagship report is in order to provide the most important African economic growth statistics for policy formulations. The Bank's African Economic Outlook 2019 report focused on Africa's regional integration for prosperity in the continent. The was purpose was to highlight the inclusion of trade, and economic collaboration, and the delivery of regional public goods.
People from different walks of life attended the launch of this year's African Economic Outlook report. This is because there were diplomats, government official and even students in the Bank's Babacar Ndiaye auditorium in Abidjan, Ivory Coast eager to receive the goodies. In his opening remarks, Charles Boamah, the Bank's Senior Vice President concurred that "Africa has the means to overcome them by joining hands together and removing barriers to integration and drivers of migration," even though the report presents overwhelming challenges.
While delivering the storyline of the report, Hanan Morsy, the ADB's Director of Macroeconomic Policy Forecasting and Research Department, observed that "there is no systemic risk of debt crisis" despite the growing national debt across the continent. In order to curb unemployment, the report noted that Africa needs to create 12 additional jobs annually and increase its industrialization efforts.
5 Key Trade Policy Actions Needed as Per African Economic Outlook 2019 Report
If Africa is to increase its total gains up to 4.5 percent of its current GDP, it needs to focus on five important policy actions. These key actions that can raise the continent's gains to US$ 134 billion annually and are as follows;
Abolishing all applied bilateral tariffs in the continent.
Keeping rules of origin simple, flexible, and transparent.
Eliminating all non-tariff barriers on goods and services.
Putting into action the Trade Facilitation Agreement according to World Trade Organization. This is in order to lessen cross-border time and transaction costs attached to non-tariff measures.
Bargaining with other developing countries to reduce their tariffs and non-tariff barriers, by 50%.