Nigerian Middleweight Fighter Retains Title As African MMA Artists Continue To Gain Prominence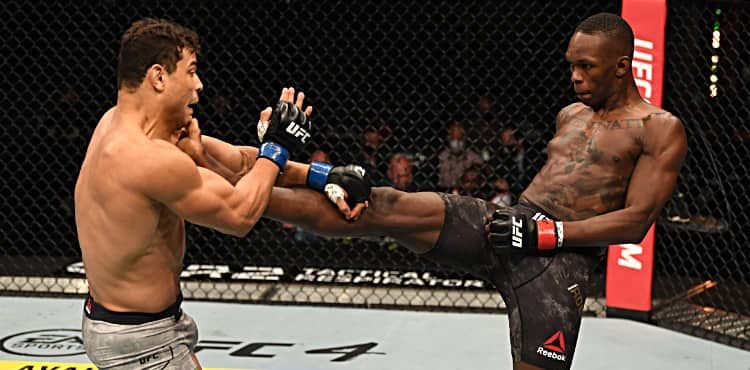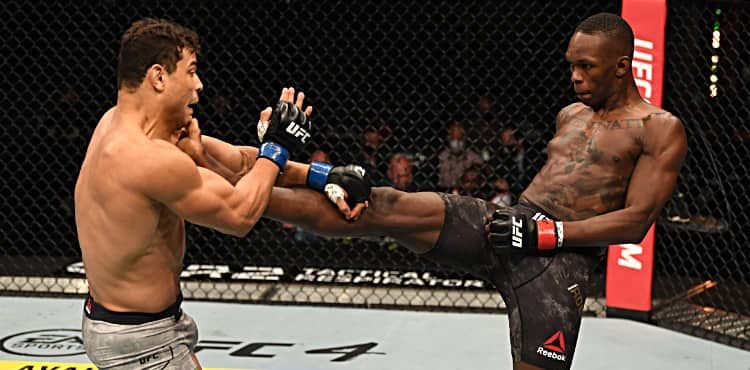 The venue was the Flash Forum on Yas Island in Abu Dhabi. The date, 27th September 2020. It was the UFC 253 event. Two previously undefeated fighters were to face each other, Israel Adesanya, an African-born MMA artist against Paulo Costa. Adesanya was fighting to defend his middleweight title. As usual, there was a war of words between the two contenders leading up to the clash. Consequently, this helped to build the momentum for the fight.
What are the UFC and MMA?
The Ultimate Fighting Championship (UFC) is an American organization. It is the largest and the most popular promoter of Mixed Martial Arts (MMA) in the world. MMA is a combat sport that attracts athletes of different backgrounds such as kickboxing, judo, boxing, and wrestling. The techniques involve a blend of martial arts including striking, wrestling as well as grappling.
MMA traces its origins in ancient Greece, where Olympians participated in a sport known as Pankration. In addition to using boxing and wrestling techniques, the participants can kick and use holds and chokes.
What was the outcome of the UFC 253 Tournament?
The African MMA artist Israel Adesanya successfully defended his title. He defeated Paulo Costa via a technical knockout (TKO) in the second round. This was an impressive win against a fighter who has been described as 'the most dangerous middleweight of this generation'. Brazilian Costa lies 2nd in UFC middleweight rankings.
However, according to disappointed fans, what they witnessed was not the Paulo Costa they knew. This fighter did not have a game-plan and he never got moving. Nevertheless, this doesn't take away the fact that Adesanya was the better fighter. Throughout the duration of the fight, Costa was struggling to contain Adesanya's skills and precision. He kept Costa at bay using leg kicks that rendered him immobile. In an article written by Kevin Binoy, Costa's manager, Wallid Ismael, said,
"When Adesanya started kicking him in the calf he should've changed his strategy. The strategy was to keep (composed) for the first two rounds. And then go all out for the rest of the fight and try to knock him out. He was supposed to have changed his strategy in the third minute of the first round. Or put him down, beat him, do something because he would not have been able to take those many kicks to the calf. He only endured it because he is very thick-skinned. There was a big tactical error."
The Background of MMA's leading African Fighter
Israel Adesanya was born in Lagos Nigeria into a well-off family. He is the eldest of 5 children. In adolescence, his family relocated to New Zealand. Adesanya started out in kickboxing and boxing before taking up the mixed martial sport. He signed up with UFC in December 2017 where he has acquired a reputation as an MMA fighter to reckon with.
Nicknamed 'The Last Stylebender', Adesanya is the reigning UFC middleweight champion. He is a holder of a 20-0 (win-loss) record and has won 14 of his fights through a knockout. This is how Adesanya explains the tattoo of the African continent that he has on his midsection.
"I stamped my chest with my bloodline. When you look at my chest, you see where I come from, the great continent of Africa and the great country of Nigeria."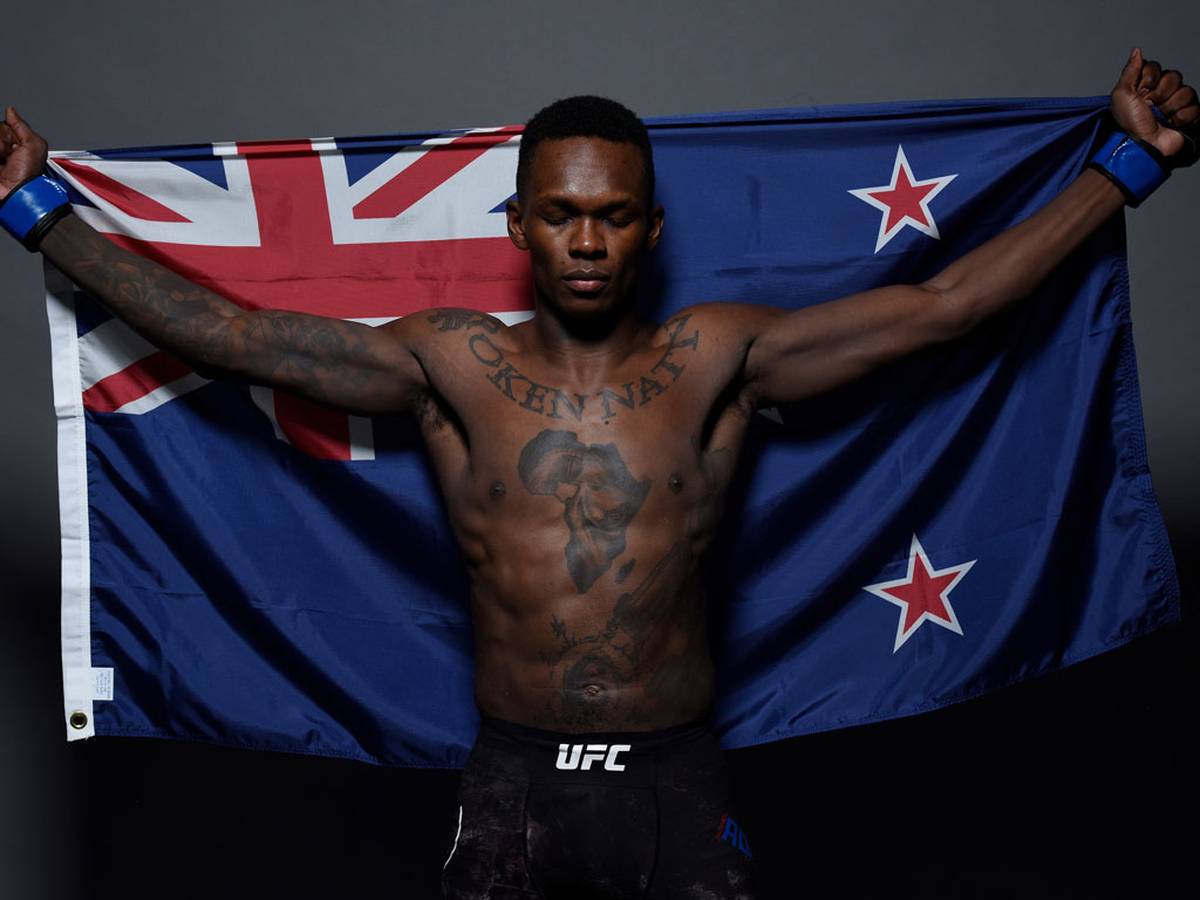 The Rise of African MMA Artists fighting for UFC
Interestingly, athletes of African descent are dominating in the UFC. Adesanya is one of the numerous African-born MMA artists who are making a name for themselves. Others include Francis Ngannou of Cameroon, Nordine Taleb a French-Canadian Algerian, and Kamaru Usman, a Nigerian born fighter who grew up in the USA.
Jaxson Cooper commented in the 'African Renewal' that out of about 600 UFC fighters, only 11 are African. However, this is set to change. Tom Taylor in his article entitled 'African-born Fighters Are Taking over MMA' quotes African Warriors Fighting Championship & Communications AWFC founder Maxwell Kalu as saying,
It makes people slightly uncomfortable when you talk about the genetic potential. However, there is certainly something to be said for the natural sporting ability on show here. Adesanya and Usman are the perfect examples of what happens when that's channeled properly."
According to Chidinma Irene Nwoye in Quartz Africa, MMA is one of the world's fastest-growing sports. It is anticipated that stars such as Adesanya and Usman are the ones who will spearhead the opening up of the sport in Africa. This will facilitate the promotion of the UFC brand in Africa. Tell us, how much do you know about MMA? Is it a sport that interests you? Let us know your thoughts in the comment box below.