There Are 13 African Olympians Breaking Boundaries At The 2018 PyeongChang Winter Olympics

The 2018 Winter Olympics in PyeongChang is finally here and there Eight African countries are competing. This means more African flags flew at the opening ceremony of this year's Winter Olympics than ever before.
As one of the world's hottest continents, Africa lacks the climate for winter sports such as skiing, bobsleigh, and snowboarding.
But despite this disadvantage, competitors from a record number of nations (Nigeria, Eritrea, Ghana, Kenya, Madagascar, South Africa, Morocco, and Togo) will be represented at Pyeongchang 2018. Most of the athletes will be breaking boundaries. These boundary-breakers could represent a changing look for the Winter Olympics, which, in its beginnings, was dominated by wealthy Nordic and Scandinavian countries.
#1 – Eritrea/Canada: Shannon Ogbani-Agbeda
There have been 22 previous editions of the Olympic Winter Games, which between them have welcomed nearly 30,000 athletes from around 100 different NOCs. None of those athletes has come from the African nation of Eritrea – until now.
Shannon Ogbani-Abeda's long journey to the Olympic Winter Games began with an even longer journey made by his parents during the Eritrean War of Independence. Eritrea became an independent sovereign state in the early 1990s but Abeda's parents, Ariam and Walday, had fled the troubles as teenagers during the 1980s. The pair eventually settled as refugees in the Canadian province of Alberta, and gave birth to Shannon Ogbani in 1996.
But persistence and dedication have brought their own reward. The 21-year-old is due to fulfil his Olympic dream when he competes in both the men's slalom and giant slalom competitions at the Yongpyong Alpine Centre. He follows in the footsteps of other pioneering athletes from Africa, such as Morocco's Adam Lamhamedi, who became the first-ever African to win a medal at a Winter Olympic event when he claimed super G gold at the Winter YOG in Innsbruck.
#2 Ghana/United States: Maame Biney
Of the key athletes who showcase their amazing talents for Team USA, One of them, Maame Biney is a Ghanaian American. Maame came to the United States from when she was 5 years old and started skating when she was 6.
Biney made national headlines when she qualified in speedskating for her first Olympic team at the December 2017 track trials, becoming the first African-American woman to qualify for Team USA's speedskating team. The video of the 18-year-old high school senior in the final qualifying race went viral and was watched more than five million times on Facebook.
"I am super honored to be able to be part of this, because I know that us African-American girls and women haven't been able to be in this situation before," she told HuffPost. "I'm really honored to inspire other women, African-American or any other race, to get out there and do what you can to succeed."
Biney is also the youngest member of Team USA's speedskating team. She turned 18 on Jan. 28, days ahead of the Opening Ceremony of the Games.
The 18-year-old finished second in her first-ever Olympic race to advance for the semifinals of the 500-meter short track speedskating competition.
"Oh, geez!" the 18-year-old from Reston, Va., said. "That was very nerve-racking! My legs were like, woooo!"
#3 – Ghana: Akwasi Frimpong
Akwasi Frimpong of Ghana competes in the first run of the IBSF World Championships Bob & Skeleton 2017 at Deutsche Post Eisarena Koenigssee on February 24, 2017 in Koenigssee, Germany.
Alexander Hassenstein—Bongarts/Getty Images
With experience in a number of sports, Akwasi Frimpong is Ghana's first athlete to compete in skeleton and the country's second-ever Winter Olympian. He has said he hopes his appearance in the Games will boost winter sports in Ghana, which previously competed in the 2010 Winter Games in Vancouver.
"My goal is to get the Ghana sport authorities behind our federation to support the development of winter sport in Ghana and prepare athletes towards the 2022 Beijing Winter Games and beyond," Frimpong told ESPN.
"There is a lot of talent in Ghana and we need to utilize that in the winter sport," he added.
Frimpong almost appeared in the 2012 Summer Olympics — in a different sport and for a different country. He has dual citizenship in Ghana and the Netherlands and was among the contenders to qualify for the Netherlands' 100-meter relay team, but got injured and did not compete.
#4 Madagascar: Mialitiana Clerc
Mialitiana Clerc is the first Malagasy woman to take part in the Winter Olympics and the only athlete from her country to take part in this year's event. Madagascar made its Winter Games debut in 2006, with male alpine skier Mathieu Razanakolona.
"I'm very honored to be the first woman from Madagascar to participate in the Winter Olympics," she said Tuesday through a translator at the athletes' village in PyeongChang, some 180 kilometers east of Seoul. "It's just amazing to be here."
Clerc, 16, was born in Madagascar, but at 1 year old, she was adopted by French parents. She learned skiing at age 3 in France. Her father, Stephane Clerc, is now her coach at the Olympics.
#5 Morocco/Canada: Adam Lamhamedi
22 year old Moroccan-Canadian Adam Lamhamedi made history when he became the first African to win gold at the Winter Youth Olympic Games in Austria in 2012. Adam Lamhamedi was born on 22 April 1995 in Quebec City to a Moroccan father and a Canadian mother. He began skiing in childhood, winning his first competition at the age of eight. In 2011, he made the decision to compete on behalf of his father's country rather than Canada, both internationally and locally on the provincial ski circuit in Quebec.
#6 Morocco/France: Samir Azzimani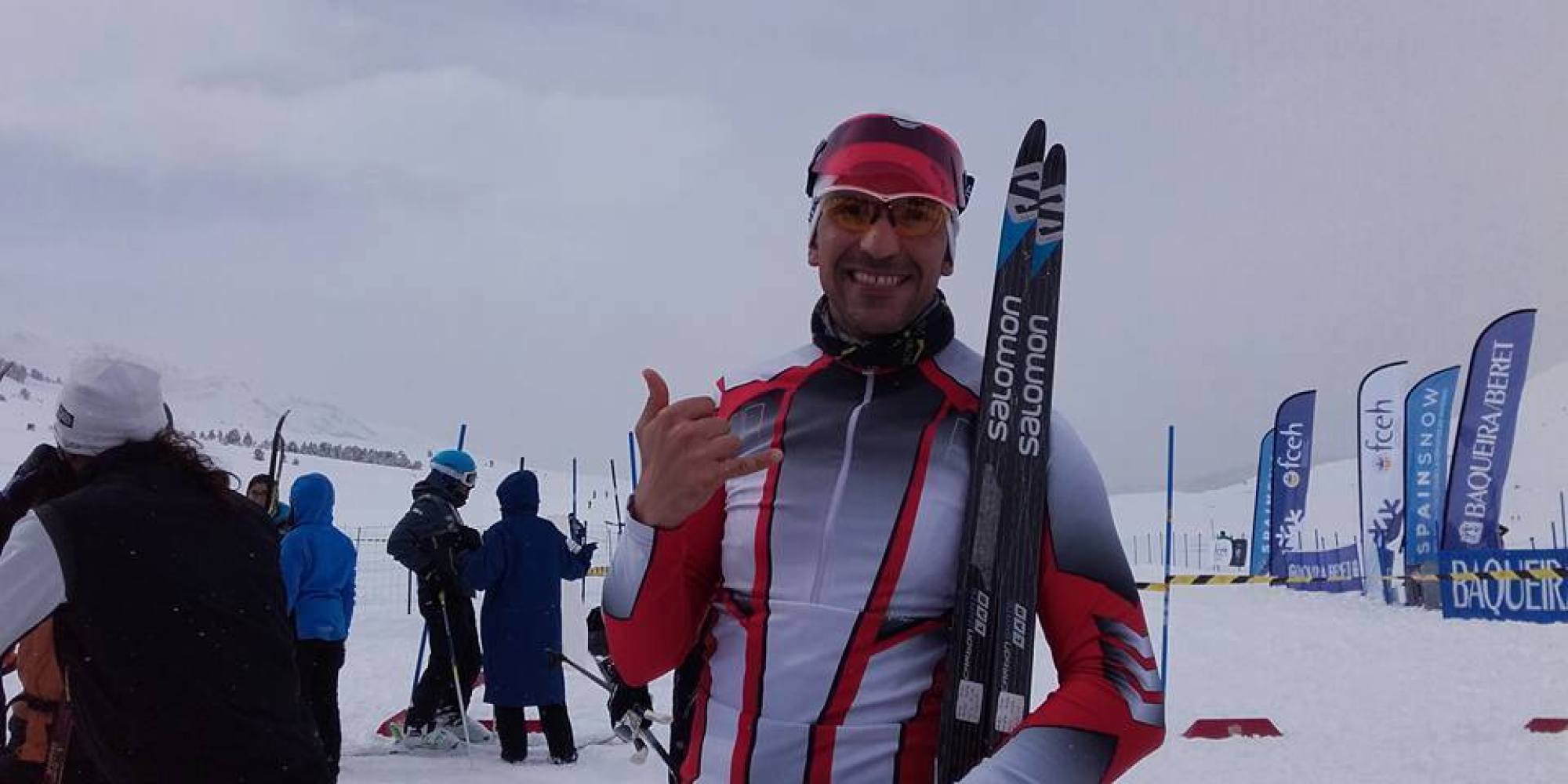 Samir Azzimani is a Moroccan French Alpine and Nordic skier who is representing Morocco in the cross-country skiing competition. He was introduced to the sport at age five on a holiday camp to the French Alps. At first he disliked the snow and the cold, and having to carry skis and wear ski boots. After a few school holiday trips, he learnt how to ski and understood how much fun it could be. He switched from alpine skiing to cross-country skiing after the 2012/13 season. Initially he was looking for a sport to help him prepare physically to qualify in alpine skiing for the 2014 Olympic Winter Games in Sochi, until an injury ended his alpine Olympic ambitions.
#7,#8,#9 Nigeria/America: Seun Adigun, Ngozi Onwumere and Akuoma Omeoga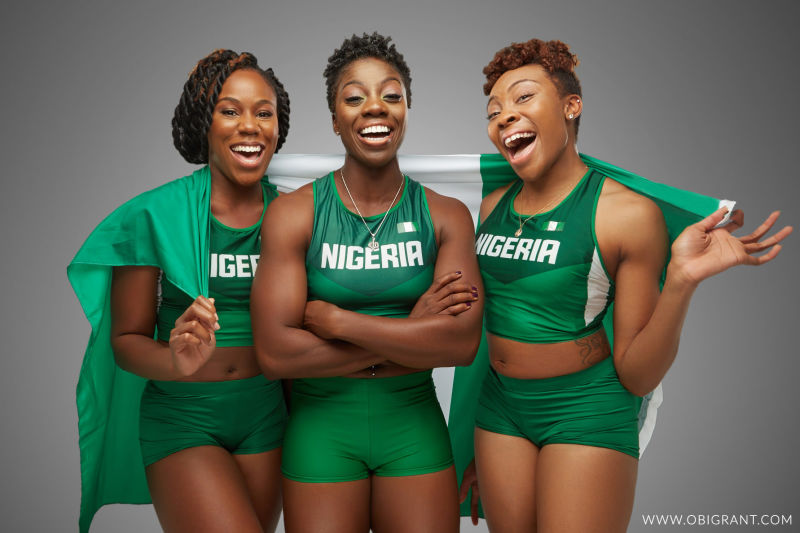 Despite numerous success stories in the summer Games — notably gold in the men's football at 
Atlanta 1996
 — no Nigerian has ever competed in a Winter Olympic event before.
Now, after completing all five qualifying races, the Nigerian women's bobsled team are in South Korea.
When Adigun, who in December earned a masters degree in exercise and health sciences and became a doctor of chiropractic, pitched Nigerian sports officials about starting a bobsled federation, they seemed a bit bewildered. "You don't even have to be in Nigeria to be confused as to why three Nigerians who live in Texas are competing in the sport of bobsled," she says.
All the members of the Nigerian bobsled team are former top-flight college sprinters with dual Nigerian-American citizenship.
#10 Nigeria: Simidele Adeagbo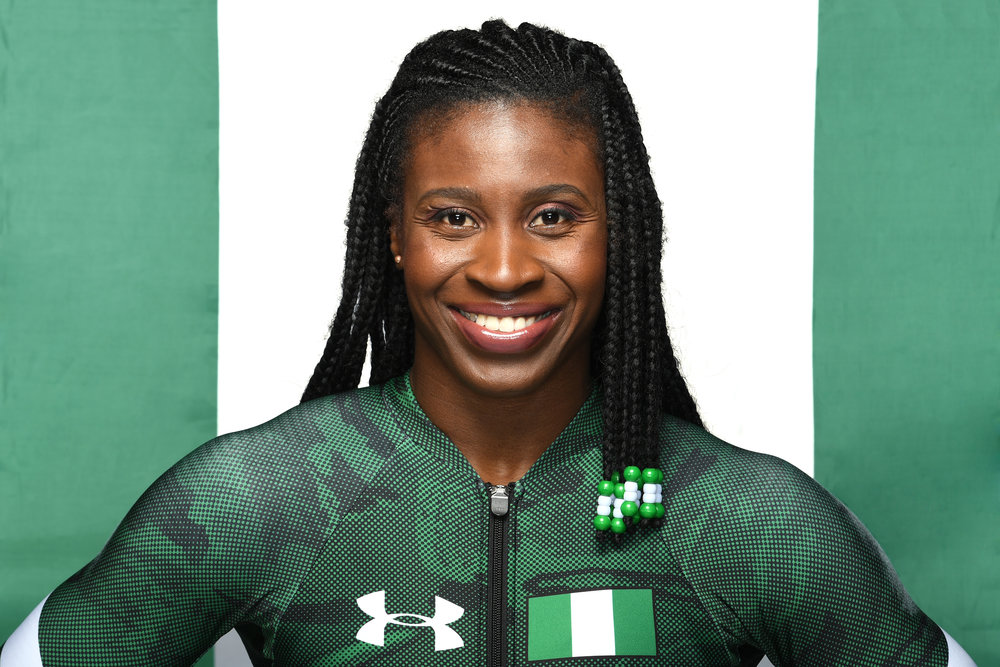 Adeagbo is not only part of Nigeria's first Winter Olympic team, but also the first Nigerian, African or black female athlete to compete in skeleton, a sport in which a competitor rides down an ice track on a sled, face-down.
Adeagbo was once a track star who was a two-time U.S. Olympic Trials finalist in the triple jump in 2004 and 2008. While she did not qualify back then, the 36-year-old athlete came out of her retirement from track and field to compete in skeleton.
"This is about breaking barriers in winter sports," she told Nike, where she works as a marketing manager in Johannesburg, South Africa. "It's about making history. And leaving a legacy. It's about moving sport forward. That's so much bigger than just me being an Olympian."
#11 Kenya: Sabrina Simader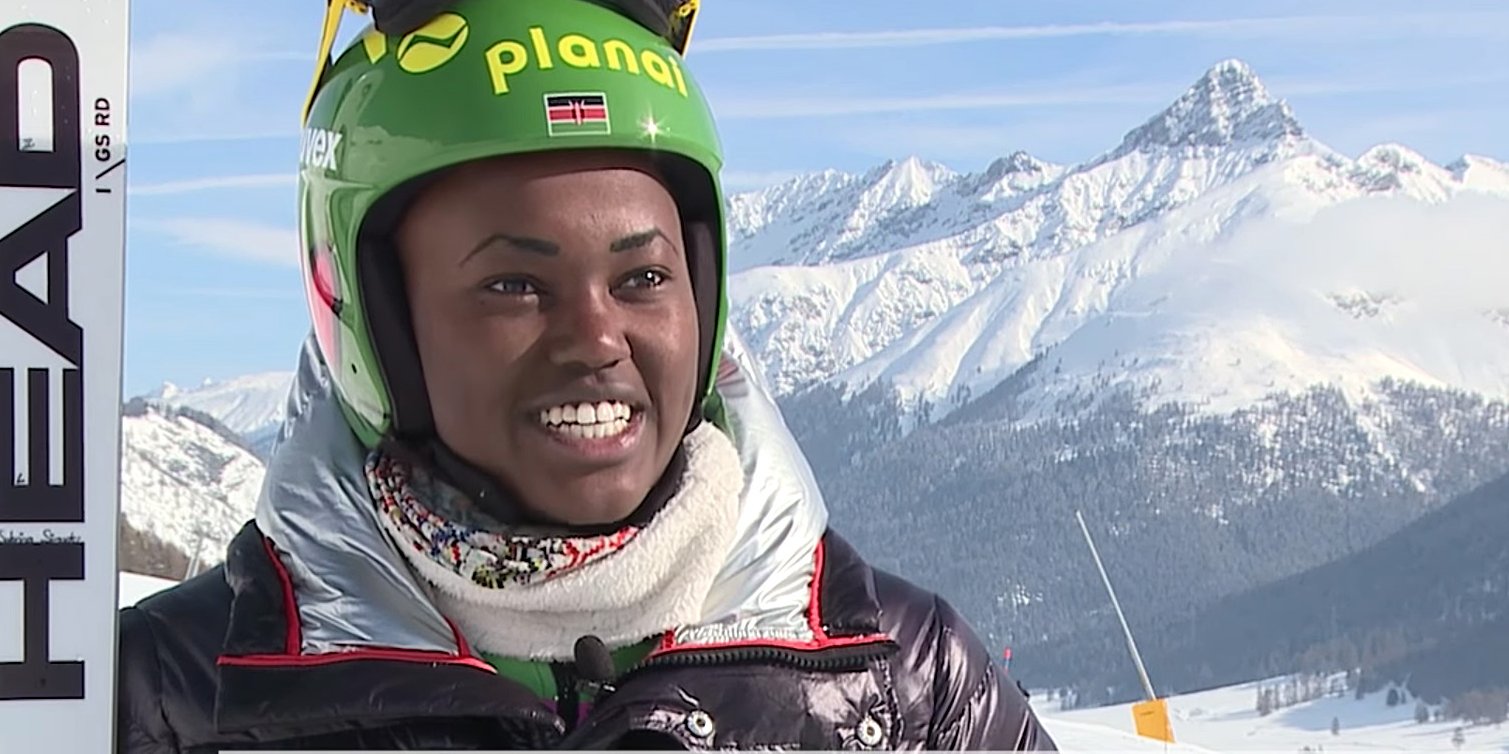 Sabrina Simader of Kenya looks on prior to the Women's Super G during the FIS Alpine World Ski Championships on February 7, 2017 in St Moritz, Switzerland.
Alexander Hassenstein—Getty Images
Sabrina Simader is the first alpine skier to compete at a Winter Olympics for Kenya. The 19-year-old is also the only delegate from the country at the Olympics this year, and she aims to make an impact.
"Because I'm a Kenyan, that makes me exotic and some people think I can't ski well," she told Reuters in January.
"At the beginning, people looked at me — OK, a black skier always gets looked at — but when your performances get better and you improve, you win them over," she added.
Simader was born in Kenya and raised in Austria. She previously represented Kenya at the Winter Youth Olympics in 2016 and at the world skiing championships in St. Moritz, Switzerland.
#12 Togo: Mathilde-Amivi Petitjean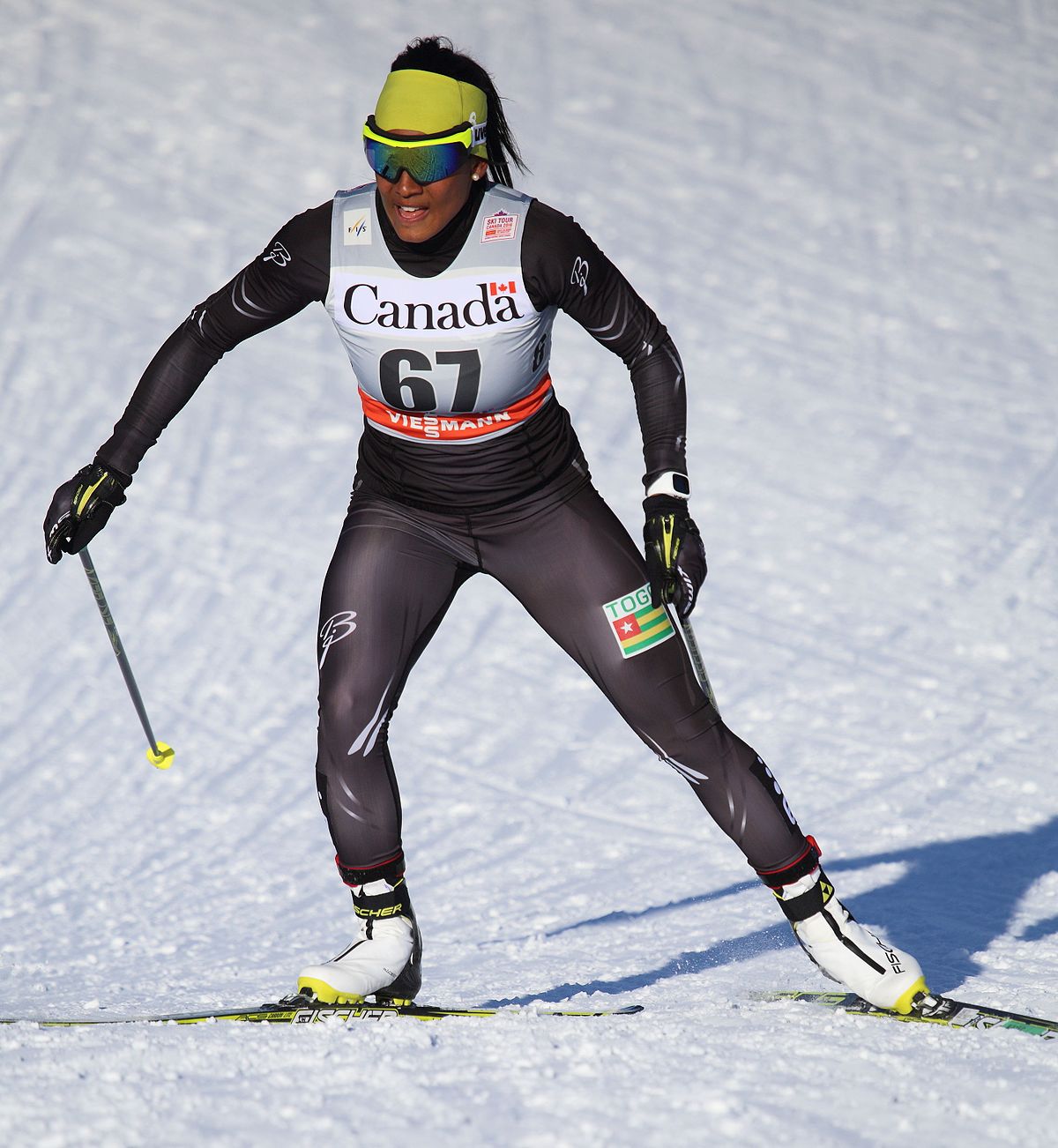 Mathilde-Amivi Petitjean was previously a member of France's junior cross-country ski team, before switching to represent Togo, the country where she was born. Petitjean was born in Togo, to a Togolese mother which allowed her the opportunity to compete for the country. She was contacted by Togolese Ski Federation in March 2013 via Facebook to compete for the country at the Winter Olympics. Petitjean has lived the majority of her life in Haute-Savoie, France, where she learned to ski. She competed for France until her switch to compete for Togo.
#13 South Africa: Conor Wilson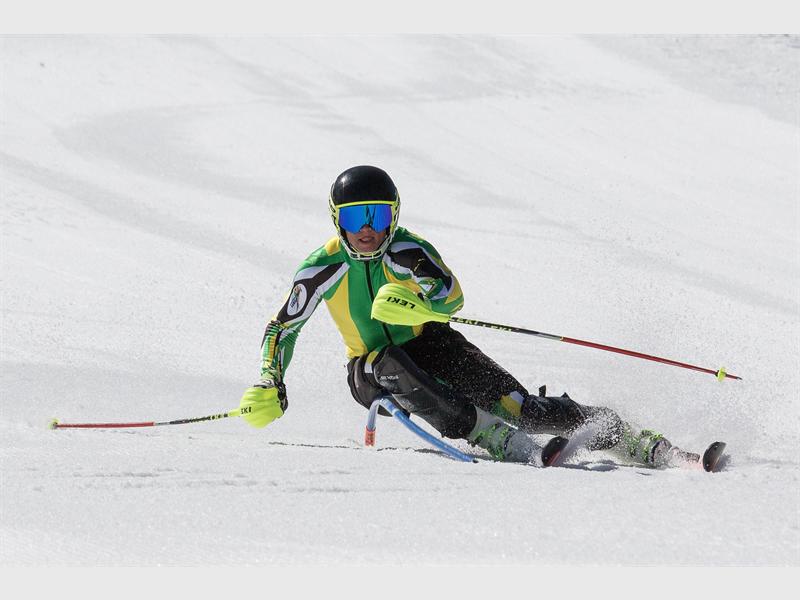 21-year-old Skier Connor Wilson is representing South Africa at the 2018 Olympic Winter Games. Wilson, who studies veterinary science at the University of Vermont, was one of the better schoolboy equestrians in South Africa in his teens, but his love of the slopes, which he discovered while living in the US as a child, took precedence and he decided to focus fully on skiing, winning a scholarship to study in the United States.
Source: Read More Here >>