What Do You Know About Vetkoek Recipe? See The Yummy Variants Of The Dish For Thanksgiving
What is Vektoek?
The traditional South African Vetkoek is a very unique type of bread. Fried dough is used to make it. Vetkoek is an Afrikaans word which means "fat cake." Most vetkoek recipes feature curry mince, often stuffed in the cake, and affectionately called the 'currie bunnie.'
You will find the vetkoek on sale in most Southern African take-away restaurants and cultural events. The popular dish is either eaten with a filling or plain. Cunnie bunnies already have minced meat within – and are usually ready to go.
The Vetkoek originally came from the Dutch immigrants in the 1880s. The immigrants were known as Voortrekkers, which means "those who trek ahead." As they moved into South Africa's interior from Cape Town, this was a quick meal to make on the road.
Vetkoek has international cousins like the Dutch oliebol, and the Johnny Cake from the Caribbean. The similarity with the Mexican sopaipillas is uncanny. Its overall appearance is like that of a doughnut that does not have a hole.
How nutritious is it?
Considering the fact that Vetkoek is made from wheat, the dish has a lot of calories. You can stuff the Vetkoek with various nutritional fillings to make the meal a balanced diet. Most Vetkoek recipes are therefore very nutritious, but as with every other type of food with starch, you have to take in moderation.
Are there good health benefits to its consumption?
As mentioned above, vetkoek has a generous serving of calories in kilojoules. While it is very delicious, it comes with a caveat – you need to be active in order to burn the excess calories you consume. You should not eat this bread on a daily basis, since a tennis-ball-sized vetkoek contains twice the amount of fat recommended for a single day's consumption.
Are there any Adverse Side effects from Eating Vetkoek?
There are no side effects to eating the Vetkoek, unless you are allergic to it. However as mentioned, you have to eat the dish in moderation. The refined carbohydrates in the wheat may lead to an unhealthy weight gain, and may cause heart disease in the very long term. Ensure that you are physically active to burn off the extra calories to avoid becoming obese.
Why is the Vetkoek Culturally Important?
The Vetkoek is an important part of South African history. It is part of their rich cultural history. The Vetkoek spread to other parts of Southern Africa and you will find it in Botswana and Namibia.
Another reason why the Vetkoek is a favorite is that it is easy to make and versatile. You can out any filling you want and have a yummy dish in minutes. It is a favorite for school kids, who carry it to school as a snack or a full meal.
10 Yummy Variants of Vetkoek Recipe
#1. Vetkoek By African Bites
South African Vetkoek aka Fat Cake, crispy outside and warm and fluffy inside filled with minced curry.
Have you have been cutting back on calories? Well, It is about time to take a break and try out this South African, Iconic Street food, Vetkoek, also known as fat cake.
Vetkoek in a nutshell is deep fried yeast buns that can be served as a snack, for breakfast or lunch. It is usually paired with apricot jam, cheese or with minced curry
#2. Simple Recipe for South African VetKoek By Know Insiders
Vetkoek is a traditional Afrikaner pastry. It is dough deep-fried in cooking oil and either filled with cooked mince or spread with syrup, honey, or jam. It is thought to have its origins from the Dutch oliebollen, which go back to the time of the migration period. It is similar in taste to Mexican sopapillas.
VetKoek - which literally means "fat cake" in Afrikaans - is a proudly South African pastry. It is crispy outside and warm and fluffy inside filled with minced curry. Check out the simple recipe below!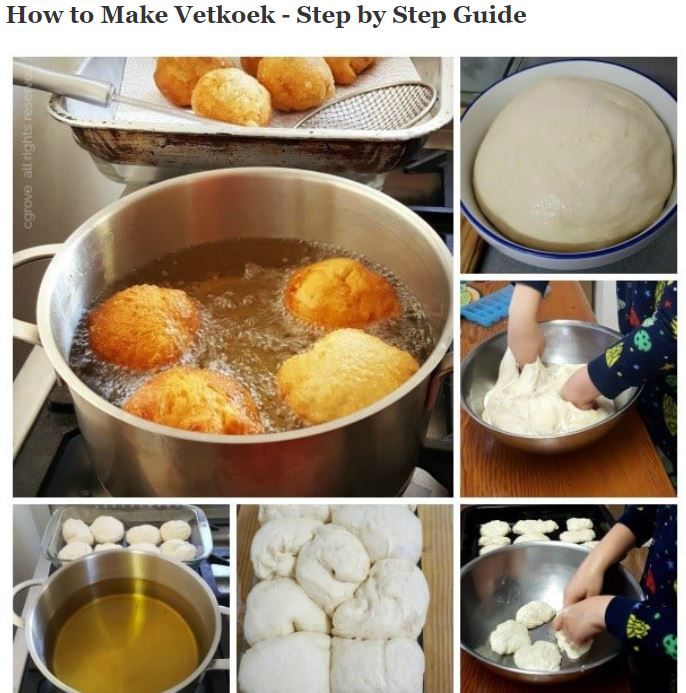 #3. Vetkoek With Lamb And Hummus By Woman And Home Magazine
The word vetkoek literally means "fat cake" in Afrikaans. It is similar in shape to a doughnut without a hole, and is made with a yeast dough. In a traditional South African braai, or barbecue, vetkoek may be served alongside boerewors
#4. Chilli Mince with Vetkoek Recipe By Whats For Dinner
The perfect Friday evening snack! This easy-to-prepare vetkoek and mince recipe will kickstart your weekend.
#5. Vetkoek w/ Cape Malay Minced Beef Curry By Bespoke Lifestyle
Vetkoek is the Afrikaans name for which literally means 'fat cake' and is as South African as it gets!
In reality though, Vetkoek is nothing more than dough that you deep fry and it should be light and soft on the inside and crispy on the outside. It can be served with delicious cooked mince or turned into a sweet bite of apricot jam and cheddar cheese.  It can also be served anytime of the day.  Breakfast is usually the sweet version and the mince filling is reserved for the rest of the day.
You want a crowd-pleasing dish that is relatively cheap? Then add this mince curry to your go-to recipes.  Think mince curry with a side of salad and rice, mashed potatoes, vetkoek or fresh bread rolls.  It goes a long way as a crowd pleaser.  It's delicious and leaves you with plenty time to enjoy your own party!
#6. Easy To Make Vetkoek Recipe By The South African
It may seem tricky, but Vetkoek is really much simpler than you thought
You can make this vetkoek any size you prefer. They are great for a braai, a breakfast or a party snack and if you need them to be savoury, add some cayenne spices to the dough to make it spicy. They can be filled with various fillings, curried minced meat, cheese, or basically anything you feel like.
Ready to get those delicious vetkoek's cooked for devouring? Let's see how to make our very own yummy version.
#7. Fatcook (Vetkoek /Amagwinya) Recipe By Taffy Cooks
 If you wanna make this the perfect vetkoek recipe, cook some ground beef and stuff the buns.
You just have to cook your ground beef or mince the usual way then cut the bun by half and add the cooked ground beef. You will have to skip dusting these buns with icing sugar because it becomes a savoury dish. Fatcooks are known as South African food but i can safely say they are a Zimbabwean dish as well.
#8. Vetkoek and Curried Mince By Foodle Club
Vetkoek and curried mince.  Curry-flavoured ground beef served inside a traditional vetkoek – a great alternative to the normal curry and rice.
In South Africa, a Vetkoekis a ball of bread dough, deep-fried until it is crispy on the outside and soft and chewy on the inside.   A vetkoek is delicous, served split in half and filled with your favourite curry. I love to serve them with a mince curry, made with lots of juicy sauce that soaks into the vetkoek, and drips out down your chin as you bite into the spicy goodness. You will need to keep plenty of serviettes handy !
#9. Yummy Tasty Vetkoek By Nam Foodie
The word vetkoek literally means "fat cake" in Afrikaans. It is similar in shape to a doughnut without a hole, and is made with a yeast dough.
In a traditional South African braai, or barbecue, vetkoek may be served alongside boerewors.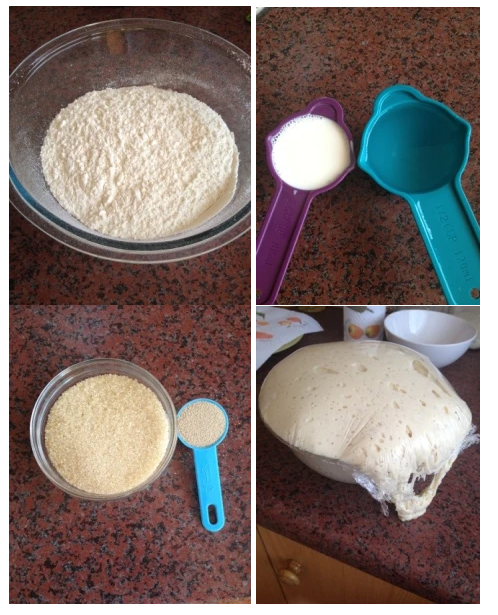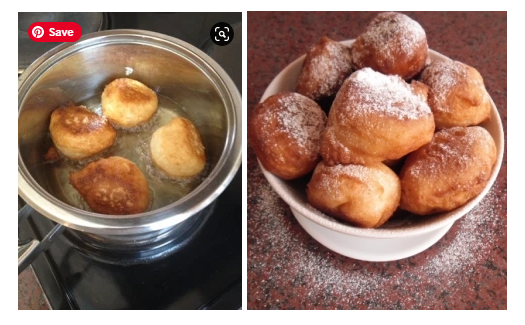 #10. Homemade Vetkoek By Make Tasty Food
Homemade Vetkoek Recipe. Is a favorite south African Homemade vetkoek recipe that is versatile and made with different fillings. Simple jam or curry mince filling.
This recipe is popular, it is a south African favorite homemade vetkoek recipe, and many people make vetkoek. Some people make it as a meal often.
Conclusion
Vetkoek is excellent when you want to grab something that will fill you up fast. Trekkers historically used this dish while on the move. It gained nationwide popularity and is inalienable from the South African culture. While it was suitable for daily consumption by the active trekkers, it is not so suitable for regular consumption by less active people, since it has lots of fat.