Sega Wat (Spicy Ethiopian Beef Stew) By Daring Gourmet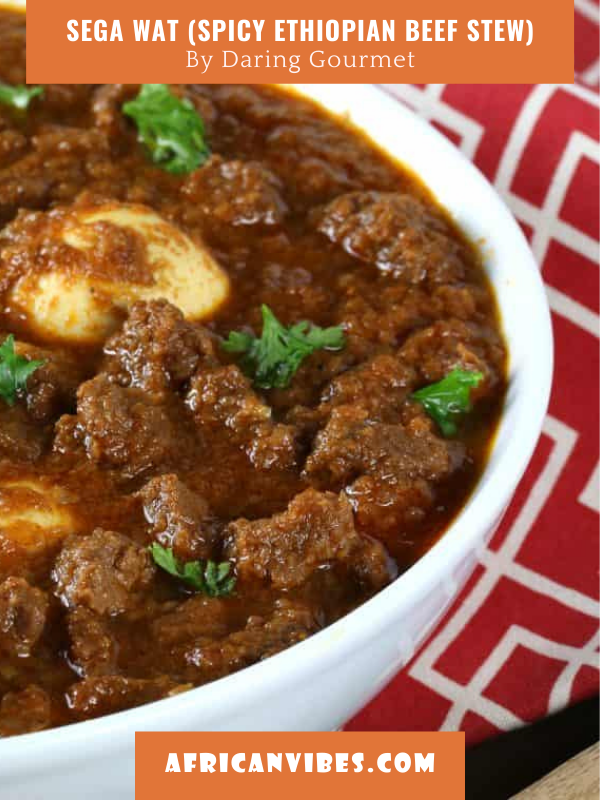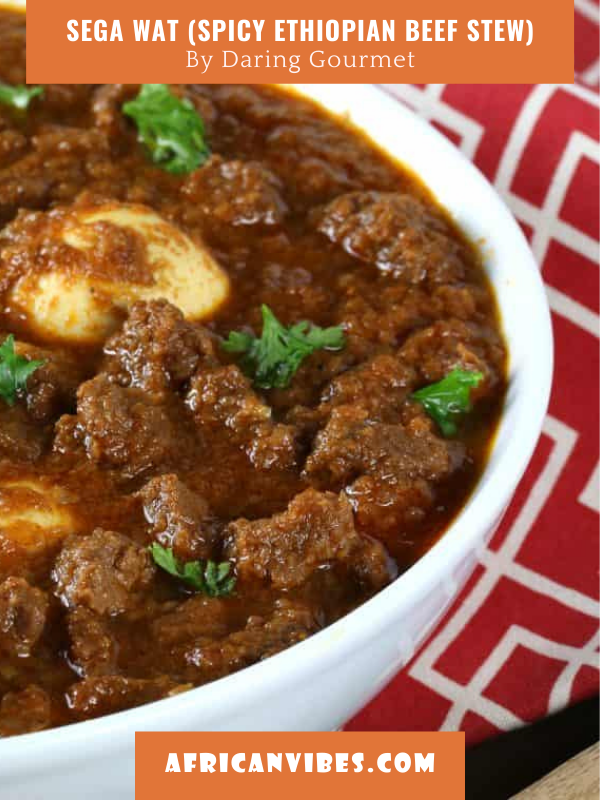 Prep Time15 mins
Cook Time1 hr 30 mins
Total Time1 hr 45 mins
Sega Wat is Spicy Ethiopian Beef Stew which is traditionally eaten with injera, Ethiopia's famous fermented flatbread. This spongy pancake-like flatbread is used in place of utensils to scoop the sega wat into your mouth and mop up any remaining bits of sauce.
Sega Wat is the beef version of Doro Wat, the national dish of Ethiopia. Incredibly delicious with a wonderfully deep and robust flavor.
2
pounds boneless beef chuck, cut into 1/2 inch cubes
3
cups
chunky pureed onions
(pulse in food processor to form a chunky paste)
1 ½
tbsp
minced fresh ginger
Homemade Berbere Recipe ,HIGHLY recommended!
4
hard-boiled eggs, shelled and pierced all over with a fork 41/4 inch deep