Ogbono Soup (or Apon) by AbiGlobalFoods
Ogbono Soup (or Apon) by AbiGlobalFoods
Ogbono (Ibo) or Apon (Yoruba) is the seed of the African wild mango (Oro). The seed is dried and then milled with some crayfish in order to make Ogbono soup powder. This is by far one of the easiest and fastest Nigerian soups to prepare. You can choose to make use of your preferred protein – Beef, dried fish and fresh fish all make great accompaniment to the soup.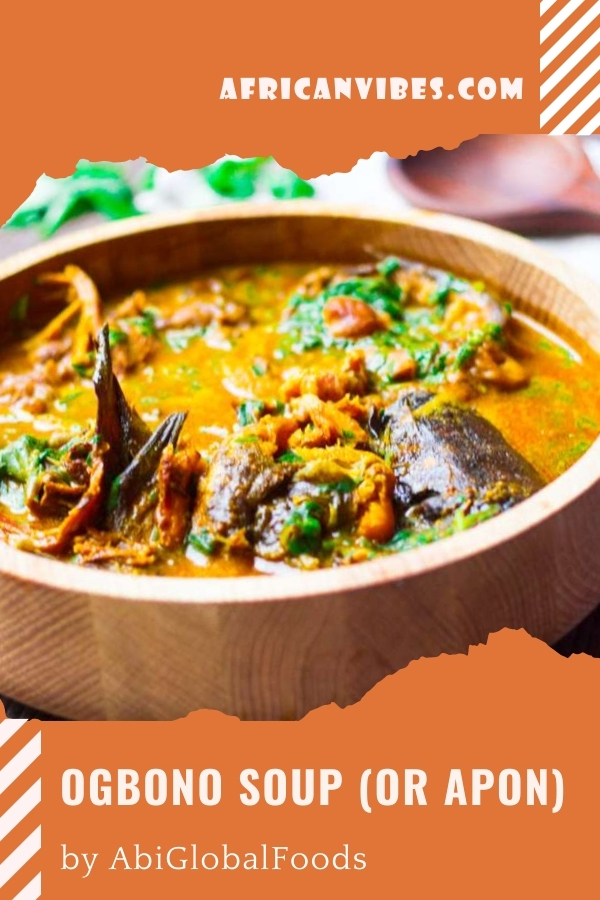 Prep Time15 mins
Cook Time30 mins
Total Time45 mins
1
cup
Ogbono seeds
– blending in a mill will give you around 1 3/4 cups
1
handful of chopped Uziza leaves (hot leaf) – are you a little surprised?
½
cup
Iru
fermented locust beans
1
wrap of Ogiri – fermented oil seeds. Still surprised?
500
g
1 kilo of Assorted Meats
1
cup
Shredded smoked fish
you can use Eja Osan, Eja Sawa or simple Eja Kika
1
cup
of smoked large prawns
1
medium sized Stock fish
2
Red bell Peppers – Tatashe
4
pieces of Ata Rodo – scotch bonnet/habanero pepper
2
cooking spoons of Palm oil