President William Ruto Already Fulfilling Campaign Promises On His First Day In Office?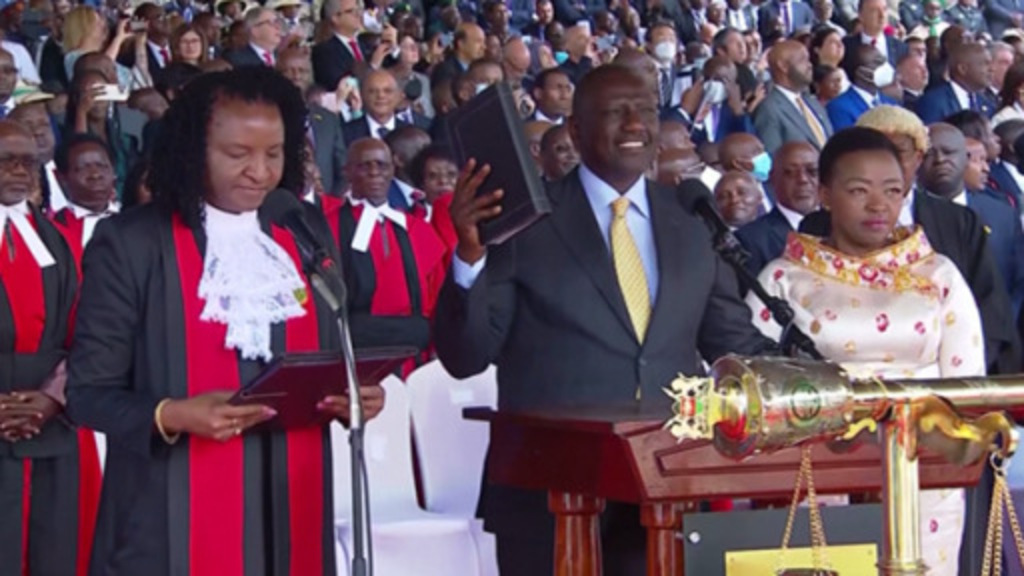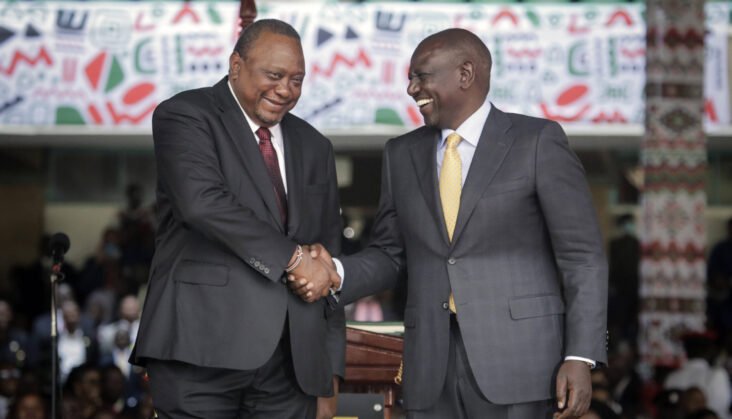 Politicians make lots of promises during election campaigns to win the heart of the voting public. However, the tune often changes as soon as they get into office. After his swearing-in on Tuesday, 13 September 2022, President William Ruto is already making sweeping changes in line with his campaign promise.
On his first day in office, the president signed executive orders that reversed some of the policies of his predecessor. President William Ruto said the cargo clearance that his predecessor moved to Naivasha would return to Mombasa port.
ALSO READ: Kenya Elections 2022: Why William Ruto Won. Expectations For The New President
It would be recalled that ex-president Uhuru Kenyatta moved all cargo clearance to Naivasha to repay Chinese loans used for the construction of a railway that linked Nairobi with Mombasa. Also, President William Ruto hinted that fuel and food subsidies will be scraped citing that they were ineffective and costly.
Another decisive decision made by the new president was the appointment of six judges the Judicial Service Commission nominated three years ago. Ex-president Kenyatta snubbed their nominations during his tenure with the claim that they were compromised. These sweeping reforms were part of President Ruto's campaign promises.
President William Ruto's ambitious climate plan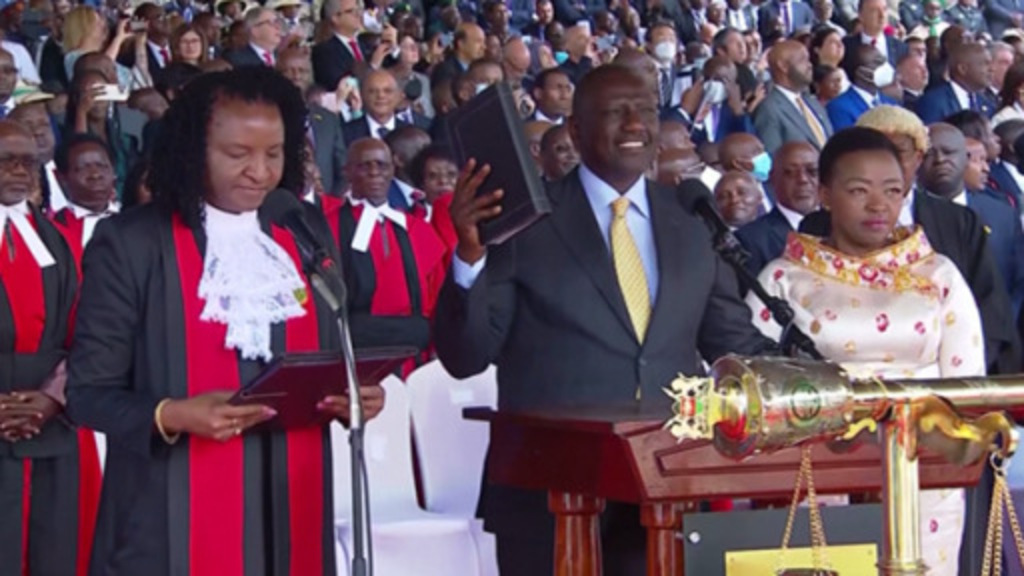 During President William Ruto's inauguration speech, he unveiled his government's ambitious climate change plan. Ruto's government has a lofty plan of phasing out fossil fuels by 2030. Consequently, the government has plans to ramp up clean energy. During his inauguration speech at Nairobi's Moi International Sports Complex, he said,
"Kenyans, both males and females, young and old, workers, farmers, and local communities all feel the impact of climate emergency. We need to act now to prevent global warming from going above 1.5 degrees Celsius, assist those that need help, and put an end to fossil fuel addiction."
Kenya has earlier submitted revised commitments on climate change to the UN which is popularly called nationally determined contributions. President Ruto also highlighted that the transition to renewable energy will produce jobs, support sustainable industrialization, and boost local economies.
ALSO READ: Notes For Other African Countries From Kenya Elections 2022
Furthermore, the new president called on other African leaders to join in the renewable journey because of its enormous potential. By 2030, the government of Mr. William Ruto wants to generate all electricity in the country through geothermal, wind, and solar energy.
Following his successful inauguration, President Ruto will also take over Kenyatta's role as the Chairman of the Committee of African Heads of State on Climate Change. In terms of climate change, this is the continent's topmost decision-making body.
Will Kenyans be patient with the new president?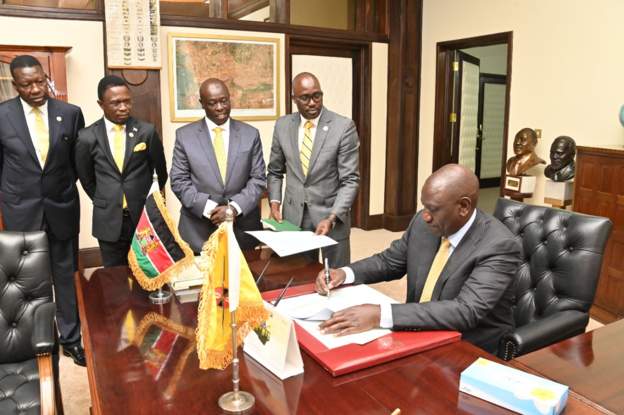 Every policy comes with a price and the price of partially removing subsidy is that Kenyans in need of fuel now pay more at the pumps. Government subsidies helped to keep the price of fuel stable regardless of the global oil price hike.
Late Wednesday 14 September 2022, the country's energy regulator, Energy and Petroleum Regulatory Authority (EPRA), announced the removal of subsidy from super petrol. However, it retained partial subsidy on kerosene and diesel. Part of the statement confirming the removal read,
"The subsidy for super petrol has been eliminated. However, Kshs 26.25/liter and Kshs 20.82/liter will be maintained on kerosene and diesel to cushion consumers from the potential high prices."
ALSO READ: Kenya Group Sues British Government For Abuses
Since fuel prices have a direct impact on the cost of living, there are concerns that the subsidy removal will hit the economy hard.
However, in some countries like Nigeria, subsidy payment is riddled with corruption resulting in massive wastage of public funds that should go towards infrastructural development.
Also, super petrol in Kenya is mainly used by private motorists. Thus, there is an argument that the payment of subsidy on super petrol benefits the rich and not the general masses.
The big question now is, when the impact of subsidy removal starts biting hard, will Kenyans still give President William Ruto the benefit of doubt or will they troop out in mass to the streets in protest?
Join African Vibes Community for more positive African news, exciting tips, and discussions.