You Want to Go Natural? Here Are All the Tools You Will Need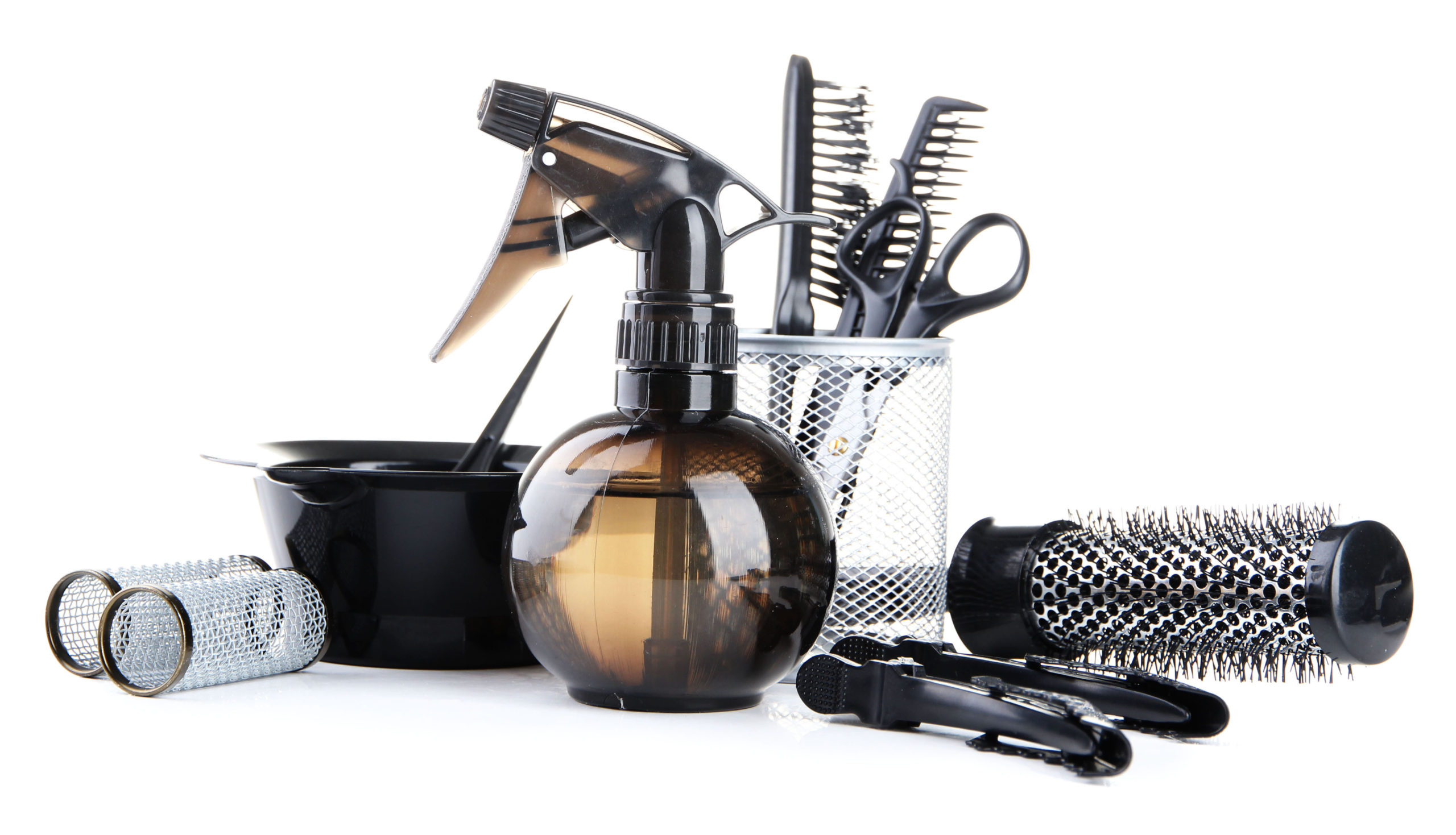 Embracing your natural hair is a process on its own. No, it is not all about the locks. It can also be a sensitive and personal journey that needs a lot of exploration and self-love. Western standards of beauty have forced us to love straight hair—and hate our short curly natural hair. Many of us are used to hiding our beautiful mane underneath volumes of hair extensions since it is what we think is considered beautiful. Natural hair is beautiful, and we should learn to love and embrace it. If you are starting your hair journey, you might be a bit confused about the right tools to use. This is a sort of beginners' guide to all the tools you need to transition to natural hair.
1. Spray bottle
The first tool for a smooth hair journey is a spray bottle. A spray bottle is vital for hydrating your hair. It will help in keeping your locks wet when applying gel or when detangling after washing it. Buy a quality spray bottle that releases a fine mist of liquid. Every time you want to detangle your hair, just fill the spray bottle with enough water and spray it on your hair for easy detangling.
2. Snap Clips
Once you have embraced your natural hair, you need to detangle and wash/shampoo often. Sectioning your hair makes for easier and thorough washing. This is where snap clips come in. You need them to hold off small sections of your hair while detangling or shampooing it. About anyone can use them with ease. Also, they can come handy if you want to style your hair in a certain way. Additionally, they don't cause pain when removing them.
3. Applicator Bottle
We all have different hair textures but they need essential oils to grow and stay healthy. An applicator bottle will play an important role when applying the oils to your luscious mane. You don't want your hair dripping with oil and the applicator bottle will help you to get the right quantity in. Some of the oils which you can mix include Argan oil, Coconut oil, Jojoba oil, Olive oil, Almond, and Camelina oil. Mix all of these oils and put them in the applicator bottle. Apply to your hair and you will have well hydrated and healthy hair in no time.
4. Wide-tooth Comb
This is another necessity that should not be left behind. Detangling is a nightmare to many naturals. It can take several hours to fully detangle their hair from the roots to the top. If you use other combs that are not friendly to natural hair, you might end up causing damage to your tresses, and this might lead to hair breakage and shedding. A wide-tooth comb has spaces which will allow you to easily pass it through your hair without ripping the ends in your hair.
5. Satin Bonnets
Use satin bonnets to protect your hair at night when sleeping. Silk bonnets help your hair retain moisture since they do not absorb moisture like cotton bonnets. These bonnets are gentle on your edges as they don't cause rubbing that could result in hair breakage. Using satin bonnets is one of the surest ways of ensuring that your hair stays hydrated and shiny.
6. Deep conditioning Heat Cap
A deep conditioning heat cap is another great tool for your natural hair. It is easy to use. All you have to do is place it in the microwave for heating and wear it after deep conditioning your hair. Wearing a deep conditioning cap will help the conditioner to penetrate deep into your strands. This is a tool that will become your best friend—especially if you deep condition frequently.
7. Detangling Brush
A detangling brush is another tool that every girl that wears natural hair should have. Natural hairs are more prone to tangles. With the regular brush detangling can be uncomfortable and painful. Most of us operate on a tight schedule, and you want to detangle your hair faster and be out in a jiffy. This is where a detangling brush comes in hand. The brush does a great job in detangling. It even gives your curls a more redefined look. To avoid ripping your hair out, detangle it using your fingers before using a detangling brush. Secondly, spray some water on your hair to make it a bit soft and then start detangling with the brush.
8. Shears
As you advance in the care of your hair, you will need a pair of good shears. If you want to chop your hair or just dust off the ends from the comfort of your home, you will need to have a good pair of shears. Using your normal household scissors won't give you a perfect cut. Shears are sharper than the household scissors, and they will provide you with a more precise cut.
9. Diffuser
If you love experimenting with different hairstyles, you will need to have a diffuser. A diffuser is mainly used for drying natural hair after styling. This tool is more useful for those who want to wash and go. What's more, it helps in defining your curls and you don't have to worry about heat damage. However, remember to use the cool setting to lock in the moisture in your hair.
The journey of natural hair is one of the boldest steps you can make. The journey can be a difficult one if you don't know what tools to use in your hair care routine. You can beat the odds by using the tool kits outlined in this post. In addition to making it easier for you to style your hair, they help you to achieve that stunning look of an African goddess.