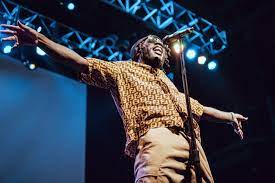 Twice as Tall? The Growth of Africa's Music and Entertainment Industry
African music has never more been more popular around the world. Over the past few years, global music services, such as Spotify and Apple Music, have expanded into the region, while music streaming revenues continue to grow. At the same time, African artists are lauded by critics and fans alike. Nigerian sensations such as Burna Boy and Wizkid have won Grammys, while the South African hit song Jerusalema soared up the Global Charts in 2020.
This progress has helped further establish the presence of African entertainment organisations. Entertainment start-ups had their best funding year on record, raising a total of $13.9 million – that is, 116 times their raised earnings in 2018. This growth has catapulted the development of new technologies, including mobile streaming and the dissemination of digital content. Moreover, the entertainment economy has proved resilient and has sustained the shocks of Covid-pandemic and other disruptions.
In this webinar, our experts will discuss the recent performance of the African entertainment economy, how the sector has harnessed the power of new technologies and the future directors and potential challenges including prohibitive mobile data costs.
Discussion points:
What efforts can be made to close the digital divide and overcome technological challenges therein such as the high data costs?

What are the growth prospects of local disruptive streaming services and how will these compete with global firms recently entering the region?

What role can Governments play in fostering local talent and providing an enabling environment for growth to encourage indigenous partnerships rather than talent going abroad?

What role does the diaspora play in the growth of the music industry on the Continent?