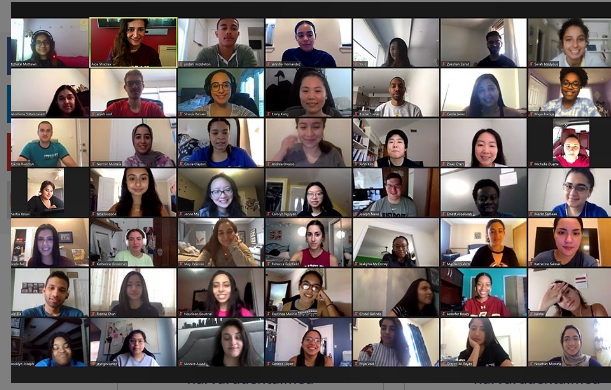 African Startup Weekend
African Startup Weekend is a disruptive weekend event designed to bring together innovative startups, investors, industry experts and ecosystem leaders to discuss business and investment opportunities in Africa. African Start Weekend is the place where aspiring entrepreneurs experience startup life.
Why African Startup Weekend
Connect with other creators
African Startup Weekend is a great place to connect with passionate people driven to build something new. There is no better place to meet new friends, colleagues, mentors, cofounders, and investors.
Start something great
Knowing you're not alone can make all the difference. African Startup Weekend provides participants many opportunities to engage and connect with like-minded individuals — and truly start something amazing.
Learn from the best
Learn what it really takes to innovate, disrupt, and start a company from people who've been there. African Startup Weekend features deep experiential learning guided by an experienced hand.
Improve your knowledge
Sometimes you really need more skills and knowledge to go to the next level. African Startup Weekend also goes deep on specific topics or skill sets. Just what you need to progress quickly.
Space
Agenda
2pm – 4pm Secrets of Successful Startups
Thousands of entrepreneurs aspire to start and build companies that disrupt markets and transform the business landscape. Most start with a novel idea, assemble a team of founders, fashion a business model, and begin the long road to raise funds. Unfortunately, 95% of startups fail or dramatically miss expectations. However, industry analysts, advisors and investors agree that great execution maximizes the likelihood of success.
Join us for a panel discussion with successful entrepreneurs that will share with you their secrets and best practices for success. They will provide unique execution guidance for founders, entrepreneurs and leaders. Whether you are thinking of launching a company or are currently working to grow, fund, and scale your startup, this session will provides a playbook to build your startup and achieve success.
4pm – 5pm Startup CEO Panel
This session will offer Startup CEO/ aspiring Startup CEO a Business Perspective on today's issues in the surplus lines industry and related personal career experiences. The panel discussion will start with the panelists explaining the motivations behind working in the specific industry/sector and some of the challenges they have faced building a startup from the scratch.
African Startup Weekend is an intensive learning experience and welcoming networking environment to enable startups, share experiences and foster cooperation and investment opportunities.