5 Mind-Blowing Facts About Tigst Assefa's Record-Breaking Marathon Run!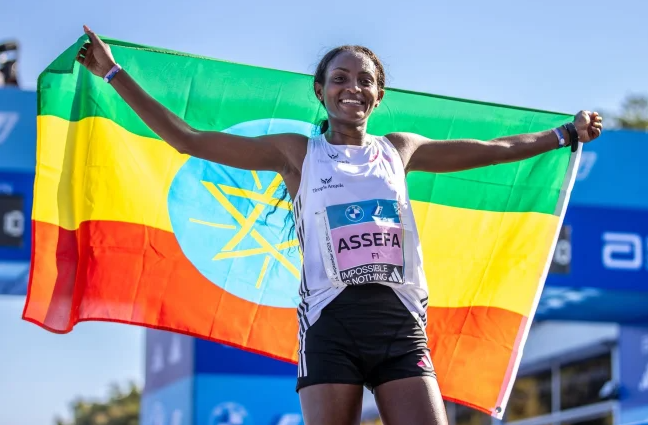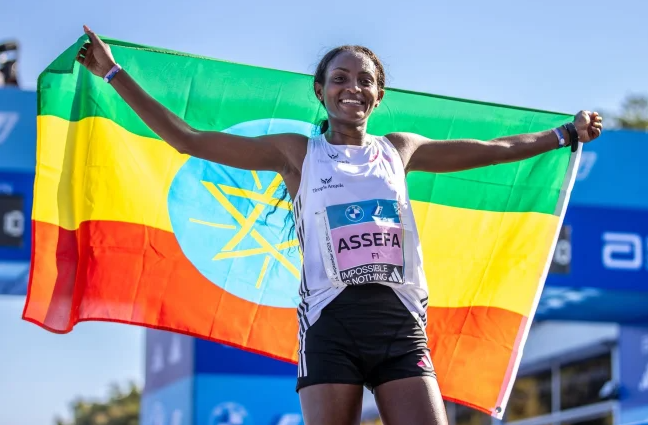 In the vast expanse of marathon history, few names have risen as swiftly and shone as brightly as Tigst Assefa. The streets of Berlin, which have witnessed countless feats of endurance and speed, were once again the stage for a performance that will be etched in the annals of marathon lore. As thousands cheered and the world watched in awe, Tigst Assefa, an Ethiopian marvel, raced her way into history, not just by winning the coveted Berlin Marathon title but by obliterating the women's world record in the process.
ALSO READ: See Kipchoge And Other Africans Who Made History At The 2021 Tokyo Marathon
The previous record, held by Kenya's Brigid Kosgei, was set at 2:14:04 (2 hours, 14 minutes, and 04 seconds during the Chicago Marathon in 2019. Assefa's time? A jaw-dropping 2:11:53 (2 hours, 11 minutes, and 53 seconds).
Roots in the Ethiopian Highlands
Behind this monumental achievement lies a story of grit, determination, and unparalleled talent. Born in the high-altitude terrains of Ethiopia, a country renowned for producing some of the world's best long-distance runners, Tigst's journey to marathon greatness was anything but ordinary. From her early days of running barefoot on the rugged terrains of her hometown to her rigorous training sessions under the watchful eyes of seasoned coaches, every step she took was a testament to her unwavering commitment to the sport.
Mental Fortitude: Beyond Physical Prowess
What truly sets Tigst apart is not just her physical prowess but her mental fortitude. In a sport where every second counts, and the difference between victory and defeat can be a mere heartbeat, Tigst's ability to remain focused, calm, and composed, even under the most intense pressure, is truly remarkable.
ALSO READ: African Excellence Unveiled: World Athletics Championship 2023 in Budapest
5 Mind-Blowing Facts About Tigst Assefa's Win
A World Record in Just Her Second Year
Most marathon runners spend years, if not decades, training and participating in numerous races before they even come close to a world record. Tigst Assefa, however, achieved this monumental feat just a year after her marathon debut. She completed the race in an astonishing 2 hours, 11 minutes, and 53 seconds, obliterating the previous world record by over two minutes. This feat is even more impressive considering it was only her third competitive marathon.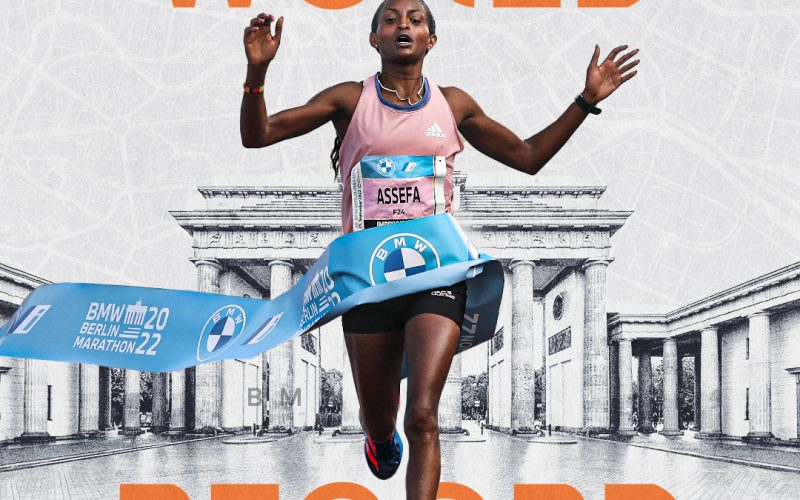 The Power of the Supershoes
Tigst's record-breaking run in Berlin was achieved wearing a new pair of Adidas trainers, sparking discussions about the role of technology in enhancing athletic performance. These "supershoes" are designed with advanced cushioning and propulsion technologies, offering runners an edge. While the shoes have been a topic of debate, it's undeniable that Tigst's skill and endurance played the most significant role in her victory.
Berlin Marathon: A Historic Event
The Berlin Marathon witnessed a performance for the ages. Assefa led the race with determination and unparalleled stamina. By the halfway point, she was already more than a minute inside the world record pace. She finished almost six minutes ahead of her closest competitor, showcasing her dominance in the event.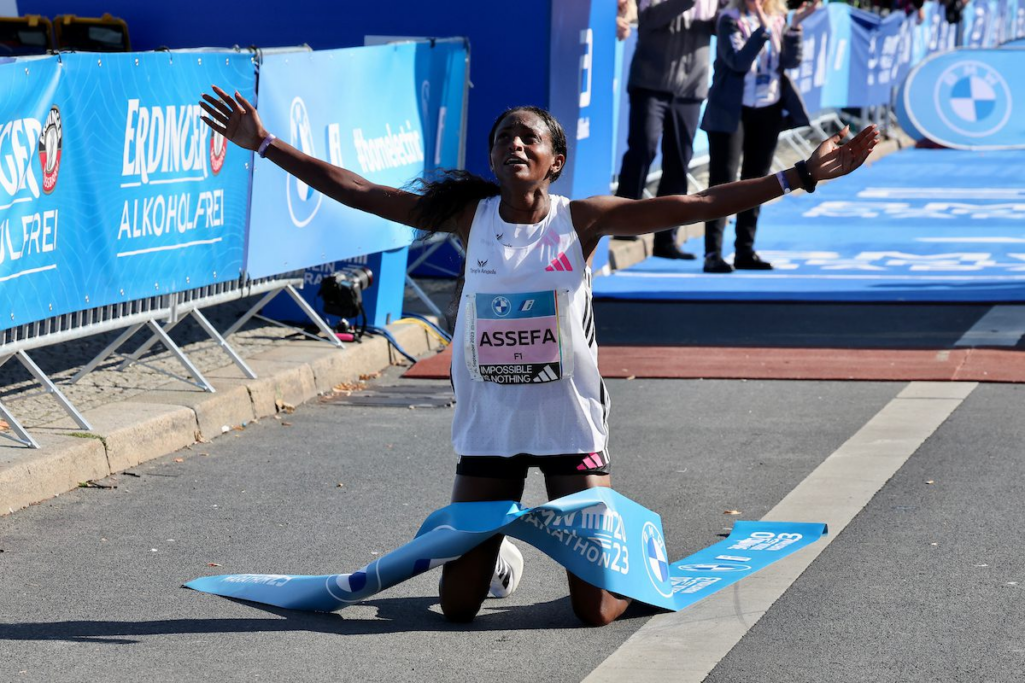 A Story Of Resilience and Determination
Behind Assefa's success lies a tale of resilience. She ran her first marathon only last year in Riyadh, Saudi Arabia, clocking a time of 2:34:01. This was due to health issues she faced. However, her subsequent win at the 2022 Berlin Marathon, where she recorded the third-fastest time ever, hinted at the greatness that was to come.
From Middle-Distance to Marathon Glory
Assefa's journey in the world of athletics began as a middle-distance runner. It was only recently that she transitioned to marathon running, making her achievements even more commendable. Within a short span, she has managed to redefine what's possible in women's marathon running.
African Dominance in Marathon Running
Africa, particularly East Africa, has been a powerhouse in long-distance running for decades. Countries like Ethiopia and Kenya have produced numerous world record holders and Olympic champions. Tigst's record adds to this legacy, showcasing the continent's continued dominance in the sport.