10 Must-Visit Luxury Hotels In Johannesburg South Africa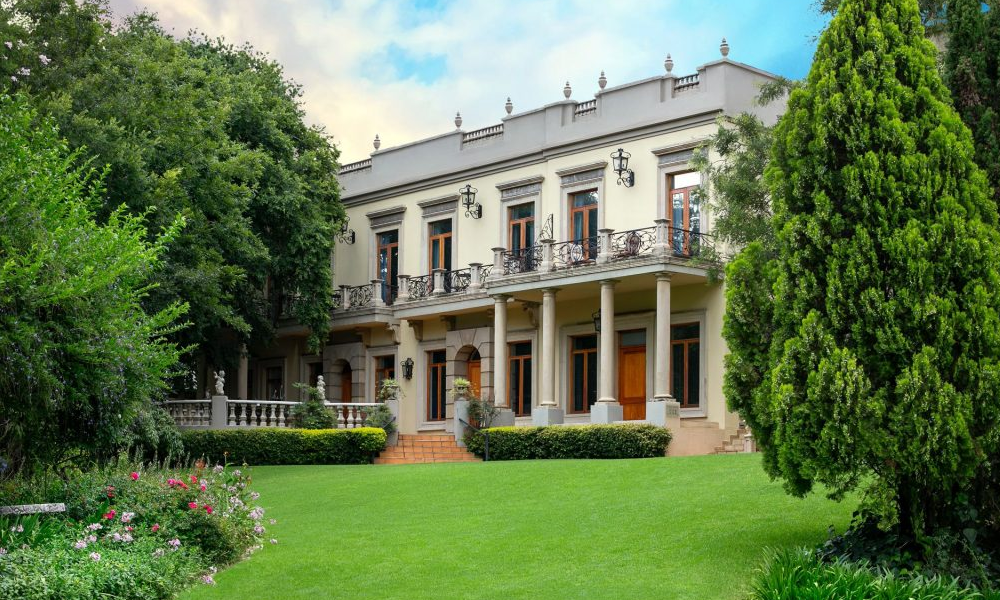 Johannesburg, South Africa's largest city, is famous around the world as one of the most fashionable and lavish cities on earth. Some of Johannesburg's top attractions like Constitution Hill and Apartheid Museum are in the city center. The tourist experience slides elegantly across enjoying an amazing meal and breathtaking hospitality. Hotels in Johannesburg are an indispensable part of the city's luxury.
Although many argue that the comfort of home is irreplaceable, some of the best luxury hotels in Johannesburg thrive at replicating that unique feeling. It is fascinating to know that these 5–star rated luxury hotels strike a balance between cost and hospitality. Holidays come with lots of traveling. If you are planning to visit South Africa from any part of the world this Christmas, take a look at the 10 must-visit luxury hotels in Johannesburg—and plan your itinerary around them. They are carefully selected by experts based on their, location (accessibility), elegant structural designs, affordability and the quality of services they offer.
#10. Monarch Hotel (167 Oxford Rd, Rosebank, Johannesburg)
The Monarch Hotel is all about comforts in traditional western decor. It is Located in one of the city's coolest neighborhoods and has facilities that are both welcoming and comfortable. Interesting features include a fitness center, golf course, outdoor pool, and kids club. The Monarch Hotel is an excellent choice for a comfortable and relaxing stay.
#9. Clico Boutique Hotel (27 Sturdee Ave, Rosebank, Johannesburg)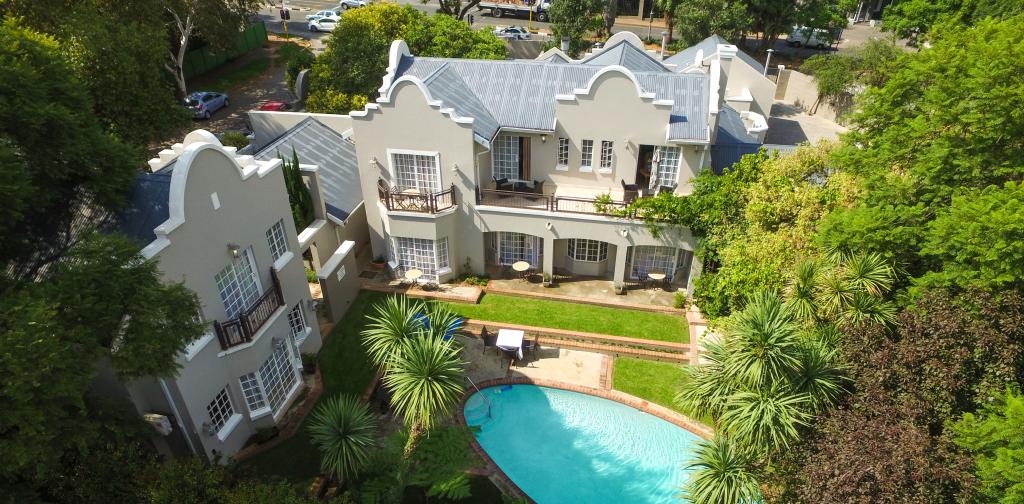 The Clico Boutique Hotel is located inside a cape ditch building on a tree-lined residential street. It's most striking feature is an outdoor pool restaurant. However, it offers other facilities like a fully-equipped fitness center, luggage storage, laundry services and many more. The hotel allows interaction with staff and includes custom services. It's the kind of place where you will easily shed off any culture shock you might have brought along.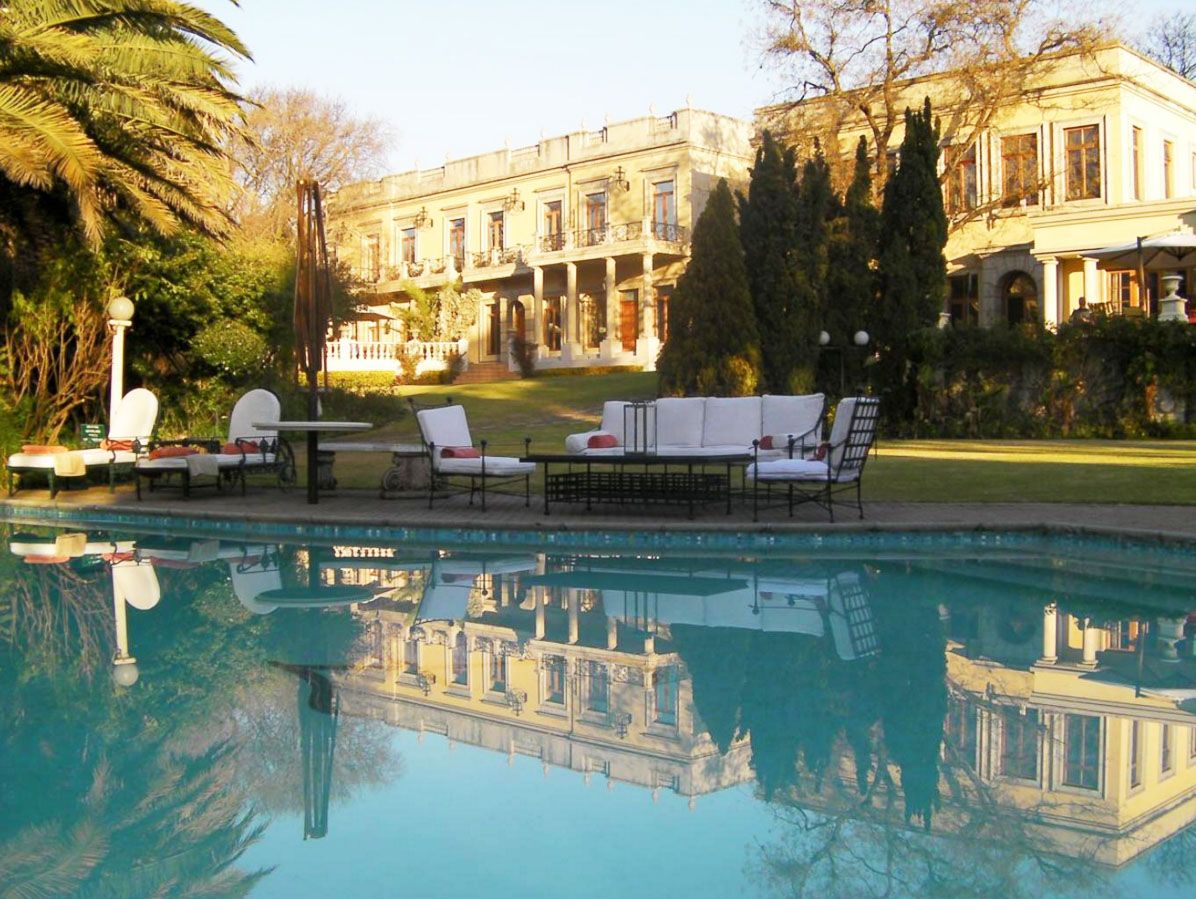 This impeccable luxury is situated within a short distance from the city's most interesting neighborhoods. Added to the advantageous location is a top-class service befitting of a luxury hotel. Enjoy recreational activities such as an outdoor pool and a fitness center. This is one of the hotels in Johannesburg with Internet access, concierge services, and a complimentary continental breakfast. Its distinct services and homely atmosphere is the craving of every visitor.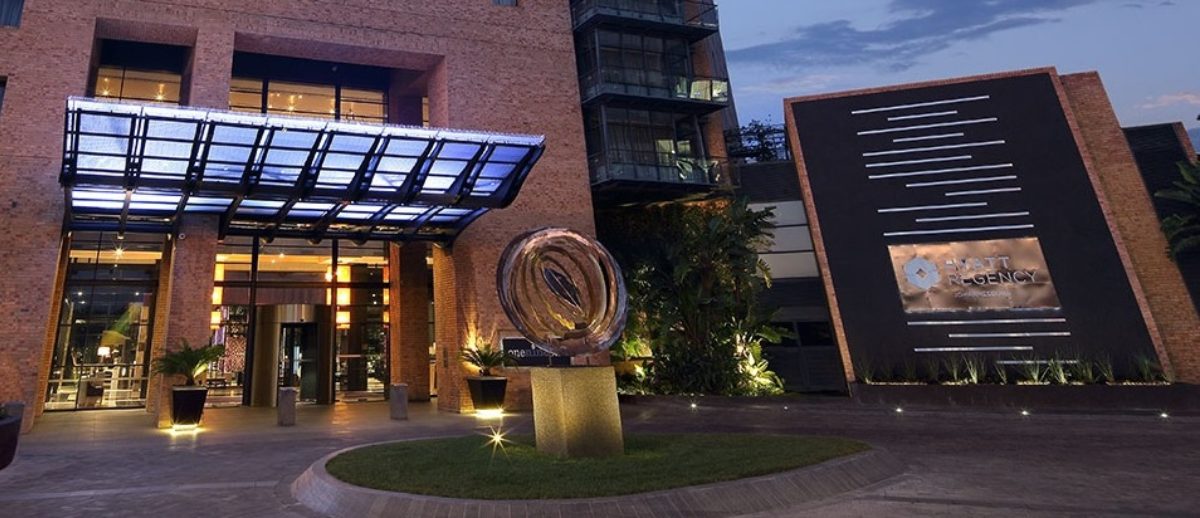 A grand hotel in the heart of Johannesburg with a wide range of services. However, its distinguishing factor is the delicate blend of luxury and convenience. This five-star property features contemporary rooms with optimum comfort and elegant design. Other amenities include slush bathrooms with glassed-in shower, wake-up service, seating areas and so on. Hyatt Regency combines hospitality with a beautiful atmosphere that will make your stay in Johannesburg unforgettable.
#6. Radisson Blu Gautrain Hotel (Rivonia Rd & West St Sandton, Benmore Gardens, Johannesburg)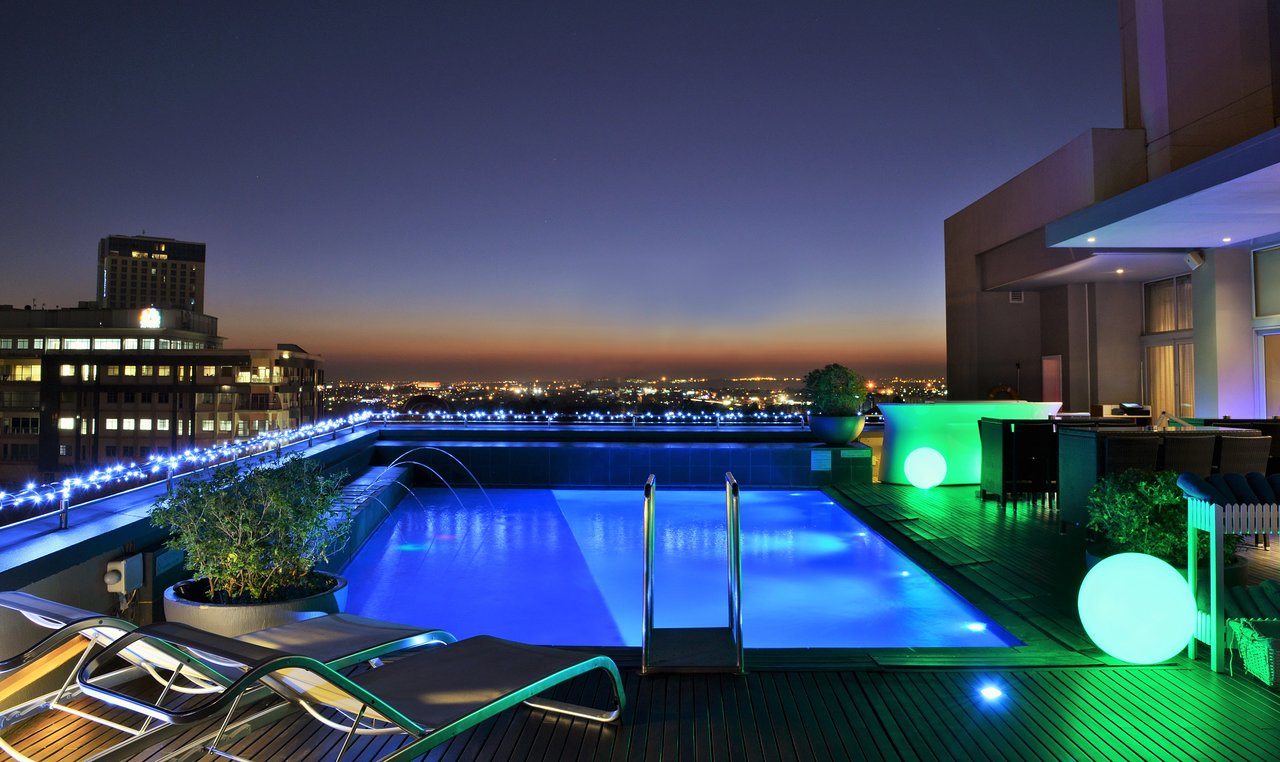 This luxurious peaceful respite within the bustling city of Johannesburg is suitable for business and leisure travelers. The hotel's peaceful atmosphere is complemented by quality services like 24/7 room service and facilities for disabled guests. Other features include a wellness center, outdoor and indoor pool and the famous Central One Bar. The Radisson Blu Gautrain Hotel is one of the hotels in Johannesburg that will match the luxury of western worlds.
#5. The Michelangelo Hotel (135 West St, Nelson Mandela Square, Sandton, Johannesburg)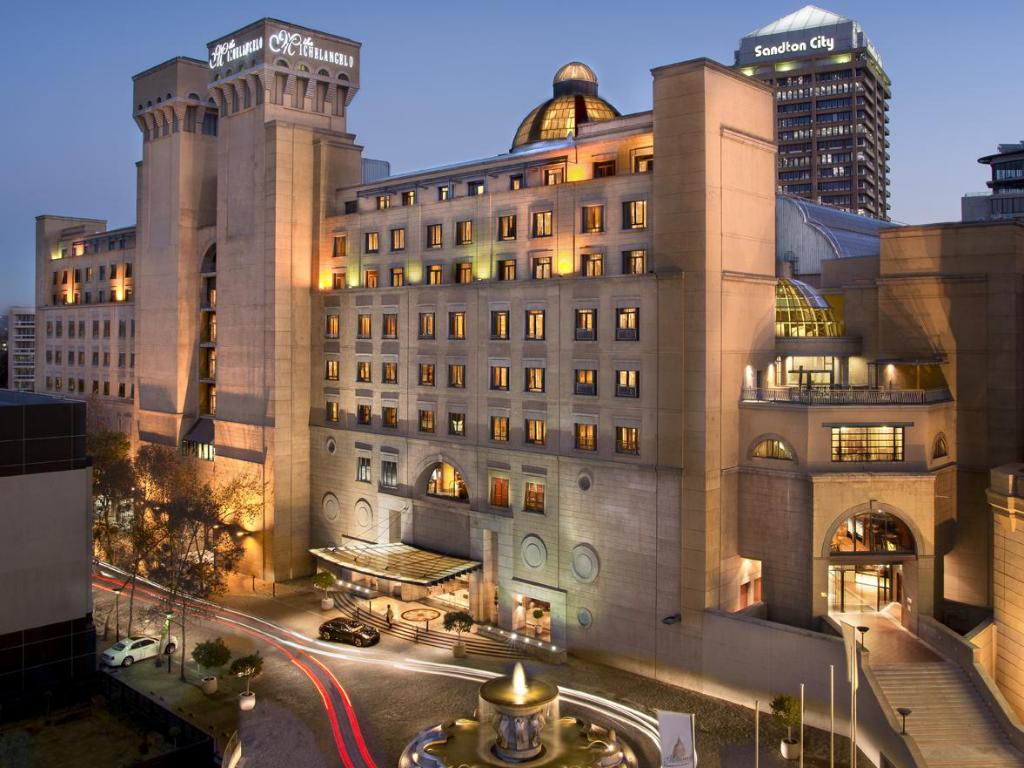 Michaelangelo Hotel is famous for its fluid access to shopping, dining, and entertainment hub in the neighborhood. Towering several meters into the atmosphere. Also, this magnificent edifice is an immediate attention grabber. However, visitors can take advantage of the wellness center with personal trainers and heated indoor pools to improve their health. This and other facilities earn it the number six spot on our list.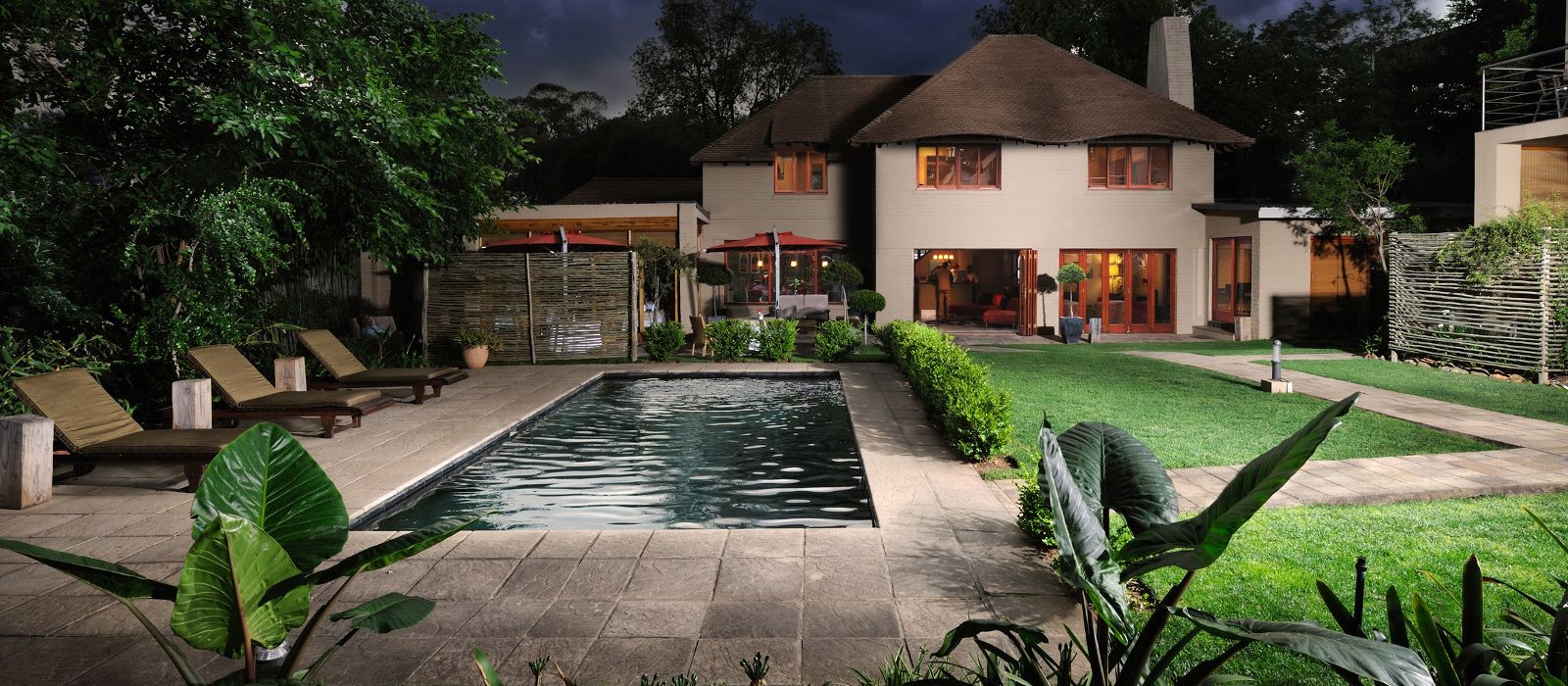 Just the perfect place for a romantic gateway with your partner. With only 16 rooms, the Peech Boutique Hotel feels like a peaceful sanctuary in a quiet neighborhood. On-site amenities include an outdoor swimming pool with cushioned sun loungers and umbrellas as well as a sleek restaurant. The hotel offers various leisure facilities. There is a romantic touch at every twist and turn.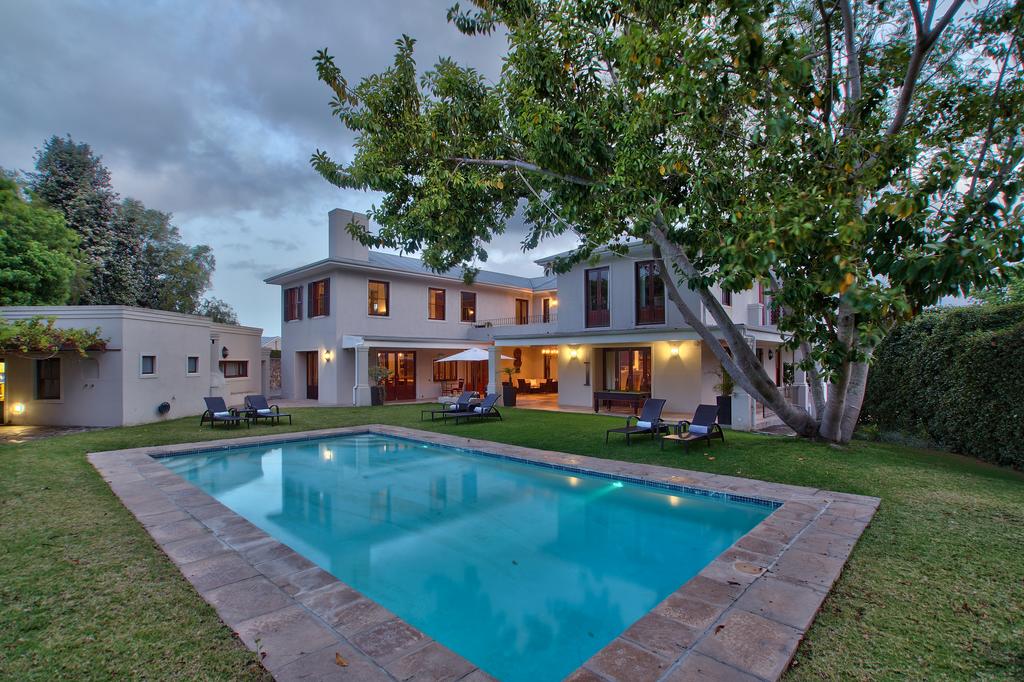 On the fourth spot of the top 10 must-visit luxury hotels in Johannesburg is the Residence Boutique Hotel. It boasts of easy access to all the city's splendor. Also, with a full range of services, guests are assured of maximum comfort throughout their stay. On-site amenities include a wellness center, an outdoor pool, tennis courts, and also billiards. This hotel takes care of your well-being from the inside out.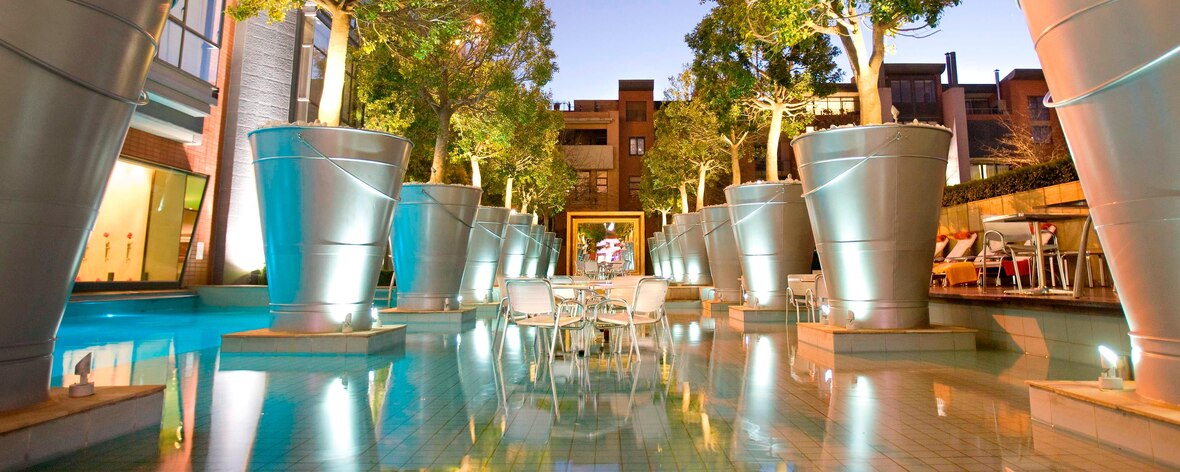 The Melrose Arch Hotel is a popular choice among tourists visiting Johannesburg—whether it is for sightseeing or just a short stopover. In addition, the hotel boasts of a penthouse suite with an outdoor shower and private garden. However, its fitness center, outdoor swimming pool with cabanas and restaurant also stand out. The lighting at night transforms the entire scene to some sort of wonderland. Before the end of your visit, you will be planning for another.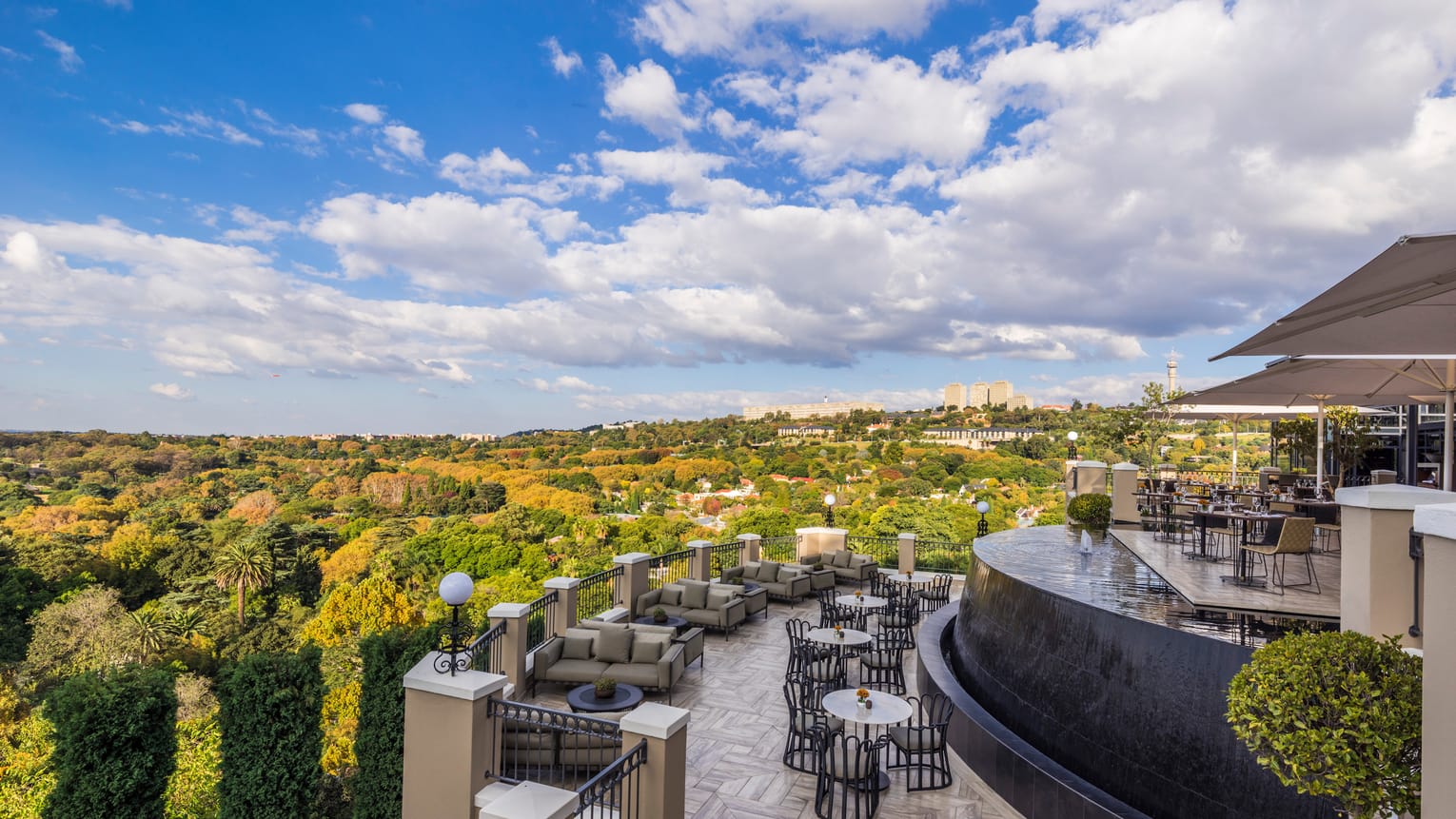 Sitting on top of the list of the top 10 must-visit luxury hotels in Johannesburg is Four Seasons Hotel Westcliff. This tranquil edifice in a quiet part of Johannesburg has sound-proof rooms and antique decorations. Also, the design provides guests with a cozy homely stay. This 5–star hotel boasts of five restaurants with diverse menus, 2 heated swimming pool, and a luxe spa sauna, outdoor pool, massage, and fitness center. The entire setting is pure magic.
Want to visit Johannesburg this holiday? If yes, experience the magic and elegance of South Africa through luxurious Johannesburg accommodation. Have you visited any of the hotels in Johannesburg on our list? Feel free to share your experience with us in the comment section below.