Which Bobotie Recipe From These 10 Food Bloggers Is Your Favorite?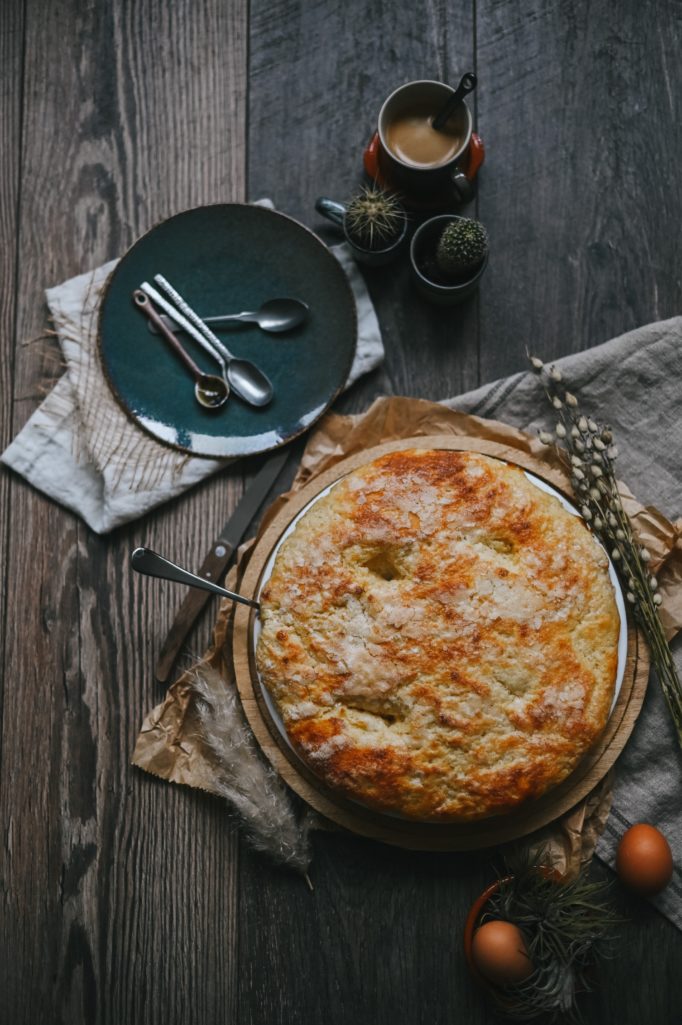 The pronunciation of this South African popular casserole is as interesting as the meal itself. Depending on where you come from, bobotie will have a slightly different pronunciation. The English and the Americans will pronounce it buh-buh-tee while South Africans will pronounce it bow-bow-tee. Nevertheless, this meaty and spicy dish is a great addition to your favorite treats during holidays or whenever you feel like having it.
For your information, bobotie is not just a usual dish out there, it is worth a spot in your recipes menu. This is because it was featured in Augusta National Champions Dinner in 2009. This was after the reigning South African golf champion Trevor Immelman got the honor of hosting the gathering. Also, in 2014, bobotie was featured in Epcot International Food and Wine Festival, an annual event, held in Walt Disney World, Bay Lake, Florida.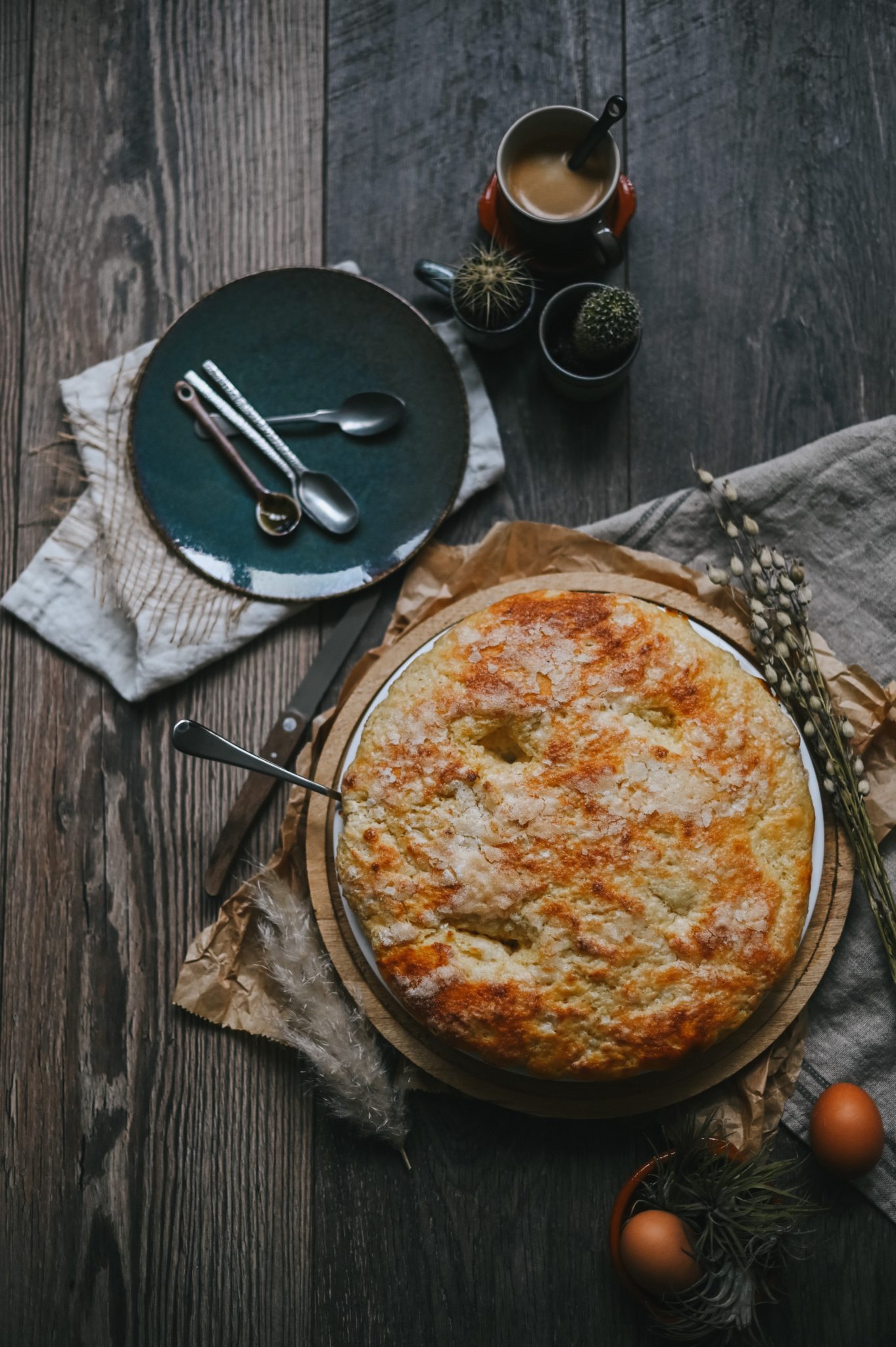 What Is Bobotie?
Summarily, bobotie is a simple and nutritious dish full of mouthwatering flavors. It is readily available in many South African eateries and a common dish in most South African homes. The common ingredients in an easy bobotie recipe are minced beef or lamb, an assortment of dried fruits, curry powder, assorted spices, nuts, and bread.
The bobotie mixture prepared as per the instructions on the recipe is then poured into a baking dish. After that, a layer of milk and eggs mixture is then nicely poured on top. Nuts are also sprinkled at this point after which the mixture is baked until set and golden brown in color.
Where Did Bobotie Originally Come From?
In ancient Rome, a dish similar to bobotie,
Patinam ex lacte
, was in existence. It was documented by Apicius, an ancient Roman writer. The dish had layers of meat, celery seeds, pine nuts, asafoetida and seasoned with pepper. After these layers were well cooked and the flavors had blended to satisfaction, a mixture of milk and eggs was then added. Cooking continues until the egg and milk mixture had settled.
The first bobotie recipe dates back in the 17th century and it's maiden appearance was in 1609 in a Dutch cookbook. However, it was from the Dutch, and Asians from Indonesia and Malaysia who settled in South Africa during the colonial period that bobotie recipe got it's roots in South Africa. The
Cape Malay community
continued to prepare the dish and teach the generations after them. From there it has spread to other parts of Africa and the world like Kenya, Zambia, Zimbabwe, Botswana, Namibia and Argentina.
Where Does The Word Bobotie Come From?
A lot has been said regarding the origin of the word bobotie. Some people say it came from the Indonesian botok or
bobotok
, a dish made of coconut meat mixed with spices, vegetables and fish and then steamed in banana leaves. Others say it was derived from
boemboe
a Malayan word which means curry spices.
Which Bobotie Recipe From These 10 Food Bloggers Is Your Favorite?
#1. Beef Bobotie by The Spruce Eats
[AdSense-A]
Bobotie has been recognized as South Africa's national dish. With influences introduced by the spices of Cape Malay cooking, the medieval culinary practices of the Dutch settlers to the indigenous practices of rearing and eating beef, it is no wonder that this melting pot is the rainbow nation's national dish.​
There are many ways of making bobotie and a vast variety of recipes can be found on the net that at times it is difficult to tell which is the most authentic bobotie. A traditional bobotie is said to have 6 key elements which influence the flavor, cooking technique, and consistency of the dish.
The result should be a balance between spicy and sweet, however, the sweetness should never overpower the dish.
#2. South African Delicious Bobotie Recipe by Lou's Kitchen Corner
[AdSense-A]
Bobotie is South Africa's amazing meatloaf, deliciously spiced, with savory custard topping. It's basically the best meatloaf ever, curried ground lamb and beef topped with savory egg custard. A little decadent. Totally delicious. Worthy of a special occasion
#4. Bobotie (South African curried mince pie) By Taste
[AdSense-A]
This traditional South African dish incorporates mildly spiced curried mince with a savoury custard topping.
#5. South African Bobotie with Yellow Rice By Foodie On Board
[AdSense-A]
Bobotie is the iconic dish of South Africa, most commonly served with yellow rice.Well, let's face it, some ingredients are just not photogenic,  and will never convey one's excitement for a particular dish. Ground beef is one of them.
I searched high and low for a recipe and found one in some obscure cookbook in the library. So when I saw this recipe in the Flavour Principle, I jumped on it; and I am extremely happy to present it to you today. I hope you enjoy it
#6. Hearty and comforting South African Bobotie By Immaculate Bites
[AdSense-A]
Bobotie – hearty and comforting South African dish made primarily of curried minced meat topped with milk and egg mixture and baked to perfection. Easy, tasty dish with punchy yet on point flavors!
As cute as the name sounds, this dish here isn't pure cutesy cute at all; it's a big-time dish and is often considered to be South Africa's national dish.
Bobotie, pronounced as BA-BOOR-TEA, appears to be a dish accounted way back to ancient Roman times (yep, imagine those thigh-high Roman sandals). It was basically layers of cooked meat with pine nuts seasoned with pepper, celery seeds, and asafoetida (a herb similar to that of leeks), then added with a top layer of egg and milk mixture.
#7. Flavorful Bobotie By Caroline's Cooking
[AdSense-A]
Often considered the national dish of South Africa, bobotie is a fantastic mix of flavors, with fruit, curry and spice in a comforting meaty bake, finished off with a custard-like topping. It's one delicious meal.
The traditional way of serving bobotie is with some yellow rice, then often with slices of banana and some pickle or chutney on the side. We also added some green beans - other green veggies would also work well for contrast but complementary flavors.
#8. Vegan Bobotie By Contentedness Cooking
The recipe for a Vegan Bobotie is a mushroom-rich variant of a traditional South African dish. It has a combination of hearty flavors, with hot spices and a fruity component. Only 6 ingredients and 4 easy steps.
#9. Bobotie – Traditional Meatloaf Casserole By 196Flavors
[AdSense-A] This dish Traditional Meatloaf Casserole Bobotie By 196Flavors is very simple to make and is prepared with easy-to-find ingredients. The sweetness of dried fruits, the complex aromas released by the spices and the crispness of almonds give a delicious taste to this colorful dish.
Bobotie, originally a Javanese recipe is now generally prepared with beef or lamb, curry, ginger, lemon, dried apricots and raisins, almonds or walnuts.
#10. Delicious Traditional Bobotie By Epicurious
[AdSense-A]
This would be a hot contender for South Africa's national dish! The recipe was selected for an international recipe book published in 1951 by the United Nations Organisation.
Bobotie is a Cape-Malay creation, and they spice it up even more with cumin, coriander and cloves. 
There are many local variations, but the idea is that the mince should be tender and creamy in texture, which means long, slow cooking. Early cooks added a little tamarind water; lemon rind and juice is a more modern adaptation.
Conclusion
Obviously, there is no excuse whatsoever on why you can not prepare a sumptuous bobotie at home. So, treat yourself and family to an exciting experience with delicious flavors oozing from this ancient dish of all times. Not only is bobotie luscious but healthy too. It has a 100% nutritional value, thanks to all the ingredients. Who says these are all the bobotie recipes available? Guess what, you can cook up your special recipe. However, make sure you share with us. We will love to read your experience.