Which Of These Would You Consider An Unprofessional Hairstyles If You Saw It At A Corporate Job Interview?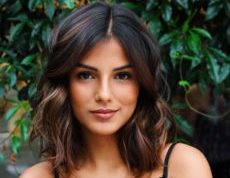 There is an unwritten code regarding how a person should dress when going for a corporate job interview. Sometimes, we find ourselves questioning if our appearance is right or wrong. Let's be honest how you wear your hair when going for that corporate interview is vital as it's part of good grooming. The employer does not know you. Therefore, rocking unprofessional hairstyles can slim your chances of getting that job. But, how can you differentiate between a professional and an unprofessional hairstyle? This post is more of an exercise to help our readers determine the difference.
What hairstyle is ideal for an interview?
First impressions matter. It is important to mention that one of the first things that an interviewer will notice about you is your hair. The more observant interviewers may even notice your cologne. Obviously, there is no standard hairstyle that is reserved for interviews. Your best bet would be to keep it simple and tight. Another thing you can do is to conduct simple research on the organization to see the type of hairstyles they permit. Some of the hairstyles you can rock which look professional include ponytails, natural look, simple buns, and neat braids.
Does hairstyle affect success in a job interview?
Yes, to a great extent. The type of hairstyle you wear can determine if you will get the job or not. People who wear neat and normal hairstyles have a better chance of nailing the interview than people with long, colored, or unshaven hair. This has to do with the often biased nature of judgment among human beings.
Which one of these hairstyles would you consider unprofessional for a job interview?
Some people that wear unprofessional hairstyles to interviews don't do it to dare the interviewers. They simply don't know what an unprofessional hairstyle is. Call this a social experiment and you will not be wrong. We want our readers to choose what they think are unprofessional hairstyles. You will be surprised at how much their opinions will differ.
#1. Polished ponytail vs Loose ponytail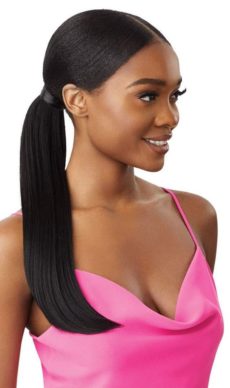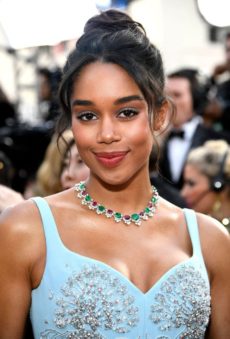 The polished ponytail is easy to achieve hairstyle. Simply brush your hair backward and tie it into a ponytail. The loose ponytail is a bit messy as you have to leave part of your hair loose. Pull some tendrils of your hair at the front, and you will have yourself a messy ponytail. Which one of these hairstyles would you consider unprofessional for a job interview?
#2. French braid vs Mohawk half braids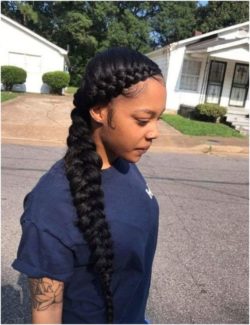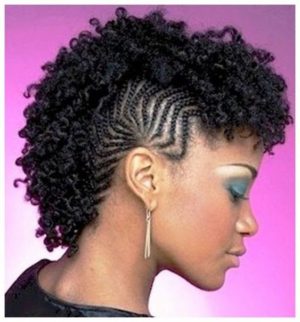 If you want to stand out, you need to look at the part. French braid gives a unique and polished appearance. Its loose braid and neat packing have made it the center of attraction. On the other hand, braided Mohawk is a bit unusual. It is often associated with party-goers. Notwithstanding the tight braids on the side, it is considered an unprofessional hairstyle. Does it mean unusual hairstyles are unprofessional? Share your thoughts in the comment box below.
#3. Floral waves vs Rumpled waves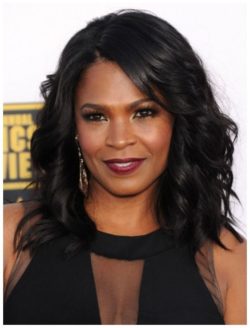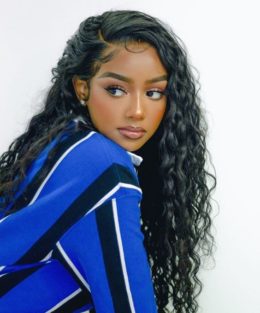 Floral wave is perfect if you have mid-length natural hair. The trick to this style is to richly oil your hair and wear it in loose and soft waves. If you want a more trendy look, you can get root highlights for your hair. Interestingly, rumpled waves take more time to achieve. Surprisingly, some people consider it unprofessional. Which one of these styles would you consider unprofessional hairstyles for a job interview?
#4. Side bun vs Loose bun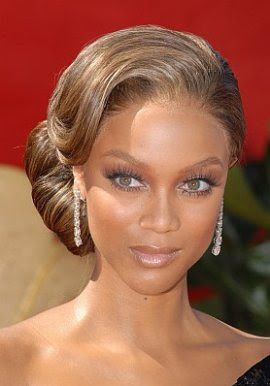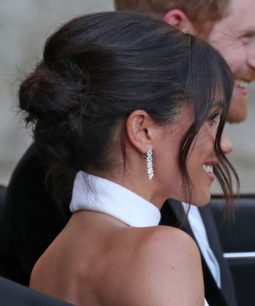 Women who have curly hair have limited hairstyles. If you have curly hair, you need to try out the gorgeous side bun. This look is official and elegant. Also, avoid wearing hair accessories if you want the style to look official. Unlike in the side bun, the loose bun has some hair flying around. In other words, the stylist doesn't catch all the hairs in the bun. Nevertheless, it still looks fun and inviting. Which one of these styles would you consider unprofessional hairstyles for a job interview?
#5. Fishtail braid vs Pigtail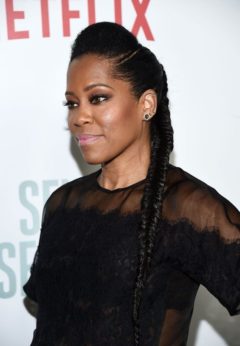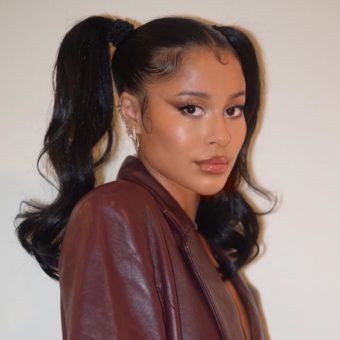 The fishtail braid is quite elegant and doesn't cost a fortune to achieve. It is a quick hairstyle that you can do on a job interview morning. All you need to do is to take a half-handful of hair from both sides of the hair. Pull them back to the center of the hair like you want to tie a scarf, and braid them together. Pigtail is even less stressful. Part the hair into two. Pack the two sections separately at the top of the hair and hold them with ribbons. Which one of these styles would you consider unprofessional hairstyles for a job interview?
Conclusion
It will surprise you how different people will differ in opinion when it comes to choosing professional and unprofessional hair. However, when going for an interview, you have to dress properly and that includes your hairstyle. There are hairstyles that are considered professional. You can go for them.
Most importantly, in whatever you do, avoid anything fancy. If it is too fancy, there is a huge chance that it will be considered unprofessional. What is your opinion on professional and unprofessional hairstyles? Do you think it is OK to deny anyone a shot at a job simply because of their hairstyle? Share your thoughts with us in the comment box below.