10 Ways To Find A Travel Buddy For Your Next Trip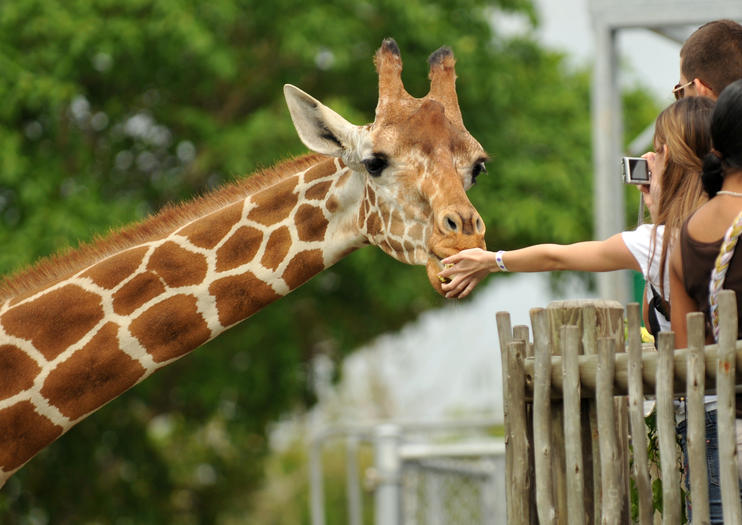 Many people want to travel to Africa but are usually scared of making the travel—and it is totally understandable. With lots of negative images of Africa on the media, anyone has the right to be afraid. However, one way to beat traveling fears is to find a travel buddy. Africa is one continent that has a lot to offer from the rich culture, beautiful mountains, various species of animals and birds, name it all.
Also, fun is not a solo sport. It always gets better as the company grows. Perhaps, that is another reason to have a companion to savor the wonderful experiences of this beautiful continent. However, it is always important to have a travel buddy that shares something in common with you. Here we will guide you on some of the tips to find a travel partner.
Is there an App to Find Travel Buddies?
It might be pretty crazy finding a travel buddy on your own. Luckily there are many mobile apps you can use to find your perfect travel partner. Some of these apps are Backpackr, SoloTraveller, Chirpey, and Meetup. All these apps can help you find a travel buddy with whom you share the same interest.
How Much Does a Travel Companion Make?
A travel companion can make anything from $24 to $300 per trip. A travel companion often offers help to people who need assistance, for instance, an old or sickly person. There are different types of travel companions: child travel companion, travel nurse companion, elderly travel companion, and a travel companion for people with flying anxiety. If you love traveling, consider taking up a career as a travel buddy.
Challenges You Can Face When Traveling
While traveling can unlock many benefits, it also has its ups and downs. There are several challenges you can encounter when traveling.
Getting ill: Sickness comes in different forms when you are on the move. It can be a microbial infection or an irritation from insect stings. Also, you can suddenly become sick when traveling to a new country due to the change in weather. That is why you should carry around a first aid kit. The kit should have painkillers, anti-diarrhea tablets, and bacterial hand washes to protect and treat yourself. Alternatively, you can visit a healthcare facility in case the condition persists.
Missed flights: Another common challenge you might encounter is delayed or missed flights. You might miss your flight and get stranded at the airstrip for hours. To avoid such a scenario, talk to your airline before your scheduled flight or check online for the status of your flight and see if there are any changes.
Getting lost: Some people can navigate easily in a new environment whereas others can't. You may have gotten lost at one point or another, maybe in the mall or when visiting a new city. Now, getting lost in a new country is something you wouldn't want to experience. Thanks to modern technology, you can always find your way around. If you have a smartphone ensure you download Google maps. You can then download offline maps of the country you intend to visit. The good thing about downloading the offline map is that you won't need an internet connection when using it.
Language barrier: This is a common problem that many usually face when traveling to new countries. Some countries don't have English as their first language and this might hinder you from communicating well. Lack of proper communication with the people around you can trigger feelings of loneliness, frustration, and suspicion. Nevertheless, you should not let this hinder you from communicating. Instead, use other forms of communication such as body language, sign language, smiles, and gestures. Also, there are language translator devices that can come in handy.
How to Find a Travel Buddy When Going To Africa?
#1. Ask Your Friends and Family
One easy way of finding a travel buddy is by asking your friends and family. Maybe they know a person or two who loves traveling. You can pair up and travel to Africa. The advantage of this is that they will link you up with a person they know and trust. Hence you won't have to worry about traveling with a total stranger.
#2. Facebook Groups
Facebook can also turn out to be an ideal place to find a travel buddy. There are various Facebook groups with like-minded travelers, and you might be lucky to find someone who also needs a traveling partner. You can search for people who have planned an itinerary to Africa. If you don't find anything helpful, you can leave a message on the Facebook group and enquire if anyone is willing to join you. Some of the Facebook groups you can try are Travel Blogger Tales. Adventure and Travel mates, NOMADS, Ultimate Travel Group, and Girls Love Travel.
#3. Let Nature Take its Course
Finding a travel buddy is challenging. However, don't panic or cancel your trip if you don't find a travel partner before the said date. Just like you, many people want a traveling companion but can't find one at the right time. Nature has a way of connecting you with the right people, and you might find a travel partner on your way. You can meet your traveling partner on the plane, the hotel where you will stay, or even during one of your adventures.
#4. Organized Tour
If you don't fancy leaving decisions to chance, you can join an organized group trip. By joining a travel group, you are sure to meet lots of people who are also traveling. You can meet solo travelers and couples from all nationalities, and you get to travel together.
#5. Travel for Charity Work
Participating in charity work is one way of giving back to the community. There would be no better way than traveling for charity work. Many organizations organize travels to Africa for charity work. You can join the cause and get to meet like-minded people while on the trip and forge lasting-relationships. After you're through with the charity work, you can explore the country together.
#6. Use Apps
There are various Apps like Travello, which are aimed at people who are looking for travel buddies. Usually, you need to post a short bio about yourself on these Apps to tell people more about yourself. You can post your age, nationality, and an outline of the country you want to visit. If you get people with the same interests, you can schedule a meet-up and travel with them.
#7. Use Websites
Suppose you have tried all means of finding a travel buddy but can't find one, then try using travel websites. Various websites such as GAFFL connect travelers who have the same travel plans to share costs and travel experiences. Using such websites, you can find travel partners to explore various cities and countries across the world. Additionally, you can start your own trip or join trips that other travelers have started.
#8. Local Day Tours
There are many activities you can participate in while in Africa. Find a local day tour and join in with other people. You will meet other travelers whom you can share your experiences together. If you get a person with who you will get along, you can arrange a meet-up again once the trip is over and go on other adventures together.
#9. Engage in Themed Activities
You can look for themed activities that interest you and engage in them. For instance, if you're into sports, you can check out places where they offer sports activities. Here you will find people who have the same interest as you, and they might be open to traveling with you.
#10. Stay in Hostels
Travelers rely heavily on hotels for accomodation. They are filled with all kinds of people. Randon conversations often morph into lifelong relationships. Hopefully, you will find a travel buddy for your next trip. Again it depends on the type of hotel you pick. If you are going for a budget friendly hotel, you might find those who are willing to travel but they may lack the funds to travel as often as you may wish.
Conclusion
Traveling alone and especially to a new country is not always easy. The thought of isolation may make you want to find a traveling buddy instantly. It is always calming when you have someone to share your adventure. So, next time you want a travel partner use one or two tips from here and you will surely get a travel buddy for your next trip. Have you had a travel buddy in the past? What was the experience like? Share your thoughts in the comment box below.