15 Viral Reels Showcasing African Ingenuity. #4 Will Leave You Speechless 😲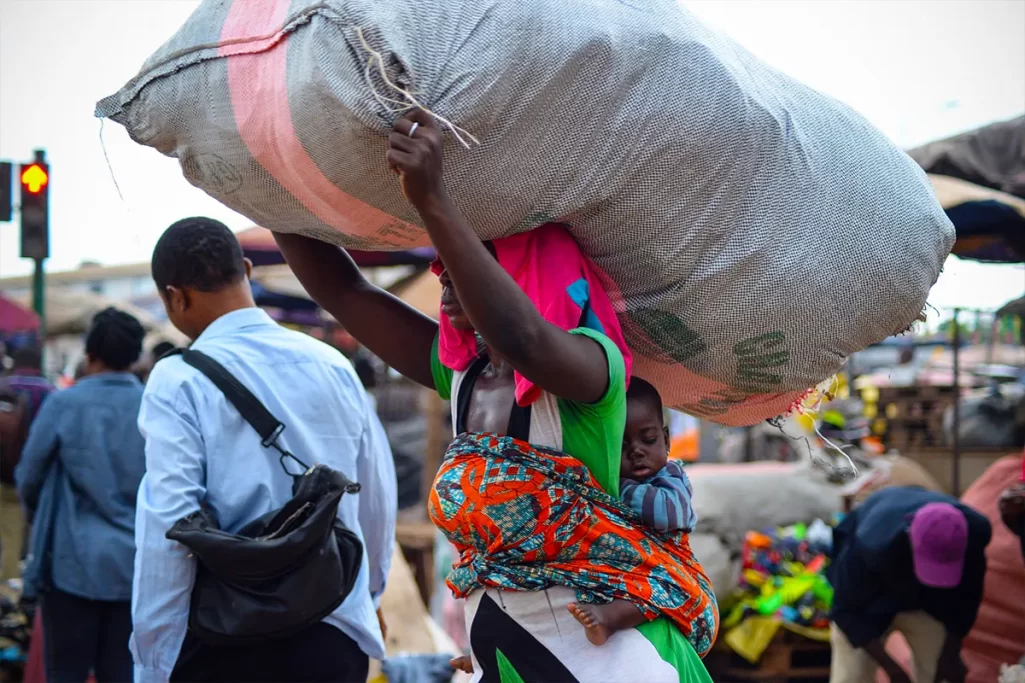 It was African Ingenuity that built the pyramids. According to history, ancient Egyptians (Found in the north-eastern part of Africa) were able to build massive blocks across the desert by wetting the desert sand in front of a contraption that they built to pull heavy objects. Yet somehow the pyramids are still one of the world's greatest mysteries and they puzzle archaeologists to this date.
ALSO READ: Returnee Spotlight: From Toilet Cleaner To Luxury Hotel Owner. The Story Of Souadou Niang
Africa is a massive continent with over 50 incredible and culturally rich countries with some of the brightest minds the world has seen. However, most of this potential is untapped due to a lack of resources and technology. Given the same resources as the advanced world, one would be shocked by African ingenuity. This is not to say that Africa in its entirety lacks resources and technology.
The regions that have access to the two factors have proven beyond doubt that African ingenuity is a force to contend with. The western media rarely shows the incredible growth that is taking place in Africa. It is true that civil wars and famine still plague some parts of Africa but is that all that goes on there?
ALSO READ: Most popular 20 African artists on Youtube.
The western perception of Africans often belittles their creativity, pride, ingenuity, culture and civilization. Can you believe that up to date, there are people who are surprised that Africans live in houses? While this may have been the case a few centuries back, it's no longer the case. This makes you wonder, what does the rest of the world actually think about Africa?
At the end of the day, Africans know what works best for them and what they need to fix their problems. And that's where the African is forced to become ingenious in order to solve those problems. This does not mean that their problems are easy to fix and that foreigners should back off completely. No, that's not the case. In fact, nothing could be further from the truth. We simply mean that it is finally time for the world to realize that Africans actually have the power to develop and better their lives. You'll be surprised by the kind of questions people ask about Africa.
ALSO READ: AFRICAN INGENUITY: From Sardine-tin Lamps To Wooden Fridges, These African "Frugal Innovators" Refuse To Be Limited By Their Circumstances
Surprising questions people have asked Africans.
Do you speak African? People tend to think that all Africans speak only one language. Africa is the second-largest continent in the world and there exist more than 2000 languages with thousands of different dialects on the continent.

Wow, your English is so good. Where did you learn to speak English that good? Africa has schools. They are as educated as people from other parts of the planet. However, the level and quality of education vary in different regions or countries. Mainly due to their method of governance. English, French, and Portuguese are not foreign to Africa they've been around since the 1920s. Some African countries like The Democratic Republic of Congo widely communicate in French in their day to day activities.

What is life like in a third world country? How did you react on your first time watching TV? People who ask this type of question view, Africa, as a huge village. Where there are no technological advances whatsoever which is literally the opposite.

You are from Kenya I have a friend from Somalia, do you know him? This does not even need an explanation. The Sahara desert only is almost the size of Europe. There are people in Africa who don't even know their immediate neighbours, how would anyone expect them to know someone from another region of the continent?

Why are you so light? Not everyone in Africa has a dark complexion and it most certainly does not mean that you should be dark-skinned to be 'African'.

How are you able to live with animals, aren't they dangerous?. Animals in Africa rarely live near human settlements. Moreso most wild animals are taken care of and protected in reserves and game parks that are all over the continent. You may even be surprised that many Africans have actually never even seen some of these animals.
Below is a list of reels and Ticktocks that showcase African Ingenuity from multiple perspectives.
15 Reels Showcasing African Ingenuity That Have Gone Viral
#1. Watch this beautiful African Queen, Laetitia make a statement with her hair.-
#2. This man created a bamboo multipurpose basket-
#3. A generator that's powered by radio frequencies? unbelievable. –
#4. Your limitations are only in your head-
#5. Bio robotic arm to help the disabled in the community-
#7. These African Kids DIY their own race cars-
#8. The DIY car made from wood and bicycle parts-
https://youtube.com/shorts/v9YqqRZQPvE
#9. These Africans made their own home-made helicopter-
#10. Chukudu, the African wooden bicycle –
#11. Amapiano female duo that's popularizing African music to the world –
#12. The African Maasai hut (manyatta) –
#13. Watch this talented African tailor making a beautiful Ankara print clutch –
#14. Watch the Ikorodu Bois remake of the movie Jagame Thandiram with available resources-
#15. The Ikorodu Bois remake of the Fast and Furious movie trailer –
ALSO READ: Diaspora Spotlight: How Khaby Lamé Is Inspiring Millions Of Africans Without Saying A Word
What these Africans can achieve with limited resources and with some even handicapped is inspiring. Which of these is your favourite?