Tanzania's New President Fires Port Authority Boss. Can She Match Magufuli's Reputation?
Government officials in Africa are usually sure of a secure job opportunity irrespective of their performance. However, a change of leadership often leads to a total system overhaul. The latter is the case in Tanzania. The country's Port Authority boss was suspended and subsequently fired by President Samia Suluhu Hassan. This is her first major move since replacing the late John Magufuli.
Leadership Under Tanzania President Samia Suluhu Hassan
Samia Suluhu Hassan began serving as the sixth and current president of Tanzania on 19th March 2021. Her ascend to the position came after the death of John Pombe Magufuli under who she served as the Vice-president. Just like the former Tanzania president, Suluhu showing signs of an anti-corruption crusader. John Pombe Magufuli, nicknamed "the bulldozer" was known for kicking out corrupt politicians, placing a ban on trivial foreign travels for politicians, and generally reviving the county's image.
In a goal-oriented move, the first female president of Tanzania demanded investigations into the activities of the Tanzanian Port Authority by the Prevention and Combatting of Corruption Bureau (PCCB). The investigation looked into allegations of embezzlement by the Tanzania Port Authority. Consequently, Deusdedit Kakoko the Director-General of the Tanzania Port Authority (TPA) was indicted and suspended by the president.
Can Suluhu Successfully Fight Corruption In Tanzania?
Inasmuch as it is too early to judge the president, first impression matters. Suluhu's first impression suggests her intolerance for corruption in Tanzania. However, it is not surprising, considering the reputation of her former boss. Obviously, she understands there is a huge expectation from her. Ordering the investigations by PCCB, sanctioning the PTA boss, and sternly warning other institutions are strong positive signs that she is not going to tolerate corruption.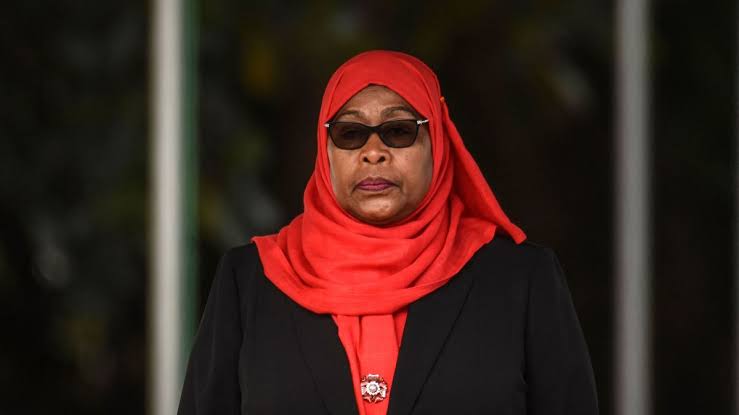 Considering the gender bias in Africa, it is important that Samia presents herself as a tough leader. Otherwise, she risks being taken for granted. However, she has to find the balance to avoid presenting the image of a dictator. This puts her in a tricky situation. It is important to mention that her success as a leader may convince African men to give women a chance to run their country.
It is important to mention that she will not be able to do it alone. She will need an army of like-minded politicians to support and advise her. Finding people of such caliber in Africa is not always easy. Most people will only say what their boss wants to hear rather than tell them the truth for fear of losing their job.
How Suluhu's Governance Must Differ From Mugufuli's
President John Pombe Magufuli did a great job in improving Tanzania's public service and reducing its reputation for endemic corruption. Nevertheless, there was a twist to his very positive reputation. His autocratic tendencies and misinformation about the COVID-19 pandemic were his biggest flaws.
Unlike Magufuli, Suluhu hints at major changes in COVID-19 response. According to the new president, a task force will be set up comprising health experts to manage the pandemic. The task force will also be in charge of advising the government on the best way to handle the pandemic.
President Suluhu says Tanzania to re-evaluate position on Covid-19

Tanzanian President Samia Suluhu Hassan intends to form a committee of experts to professionally evaluate the Covid-19 pandemic and advise the government on the way forward.https://t.co/EgrWHD6CD7

— Nation Africa (@NationAfrica) April 6, 2021
These are a few things President Suluhu needs to correct through her government. The new president must put an end to restrictions on freedom of speech and the crackdown on members of the political opposition which was prevalent under President Magufuli. Springing up from a government that many now detest, she desperately needs to win back the support of Tanzanians.
Update on Samia Suluhu Hassan's New Policies
In a recent development, President Samia has ordered the lifting of bans and suspensions on media organizations imposed by Magufuli. Furthermore, she has directed the Tanzania information ministry to publish the list of offenses and relevant fines. This is a bid to ensure transparency in sanctions. The president suspended the rollout of new data tariffs citing their high cost. This is a milestone in the drive for media freedom.
Tanzania president Samia Suluhu Hassan's government has suspended the new internet data packages issued on Friday by telecommunication firms,saying they are expensive and need to be revised. #CroozefmNews pic.twitter.com/tQGBwAyCLn

— 91.2 Crooze Fm (@912CroozeFM) April 3, 2021
The President is also calling on the Foreign Relations Minister to mend Tanzania's relationships with other countries. According to her, no country can exist in isolation. We will keep an eye on her policies and while wishing her success in office.
Tanzania President Samia Suluhu Hassan @SuluhuSamia has ordered the new Minister of Foreign Relations, Liberata Mulamula to repair relations with Foreign Countries.

The President has said today, "No Country Can Walk Alone, Cooperation is the only way".#BeginningOfTheNewEra ♨️ pic.twitter.com/9IMGFvDWh4

— Goodluck 用心服務人類 (@RealHauleGluck) April 6, 2021