10 Bloggers Share Tips On How To Make Sew In Hairstyles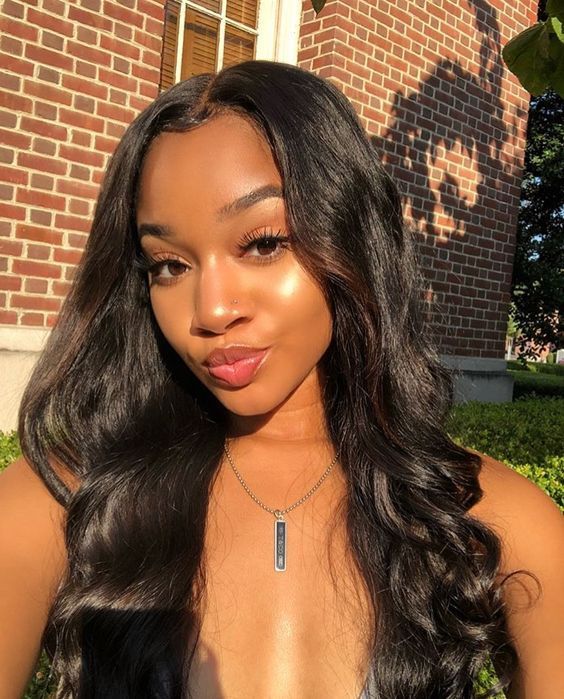 We are not all blessed with long hair. If you want fuller and voluminous hair getting sew in hairstyles is your go-to style. Sew in hairstyles is one of the easy and trendy hairstyles you can wear. Also, they are protective and allows you to change up your look anytime. A sew-in is just like hair extensions or weaves. You can install them on natural or relaxed hair. Already thinking of getting sew-in hairstyles? These top YouTubers will walk you through the entire process.
How can you prepare your hair for a sew-in hairstyle?
Before installing sew-in hair extensions, ensure that you first wash your hair with a shampoo and hair conditioner. Avoid installing the extensions on dirty hair.
Are two bundles enough for a sew-in?
Two bundles of hair aren't enough for a full sew in hairstyle. You will need like three bundles to make that magic style. You can get three bundles of hair extensions with a length of 14'' to 20''. This will make the hair full, flowy, and beautiful. However, if you want extra length of 22'', you will need to use around 4 to 5 bundles of hair.
How long does sew-in weave last?
If you take good caré of your sew-in hairstyles by oiling them and washing them regularly, it will last up to eight weeks. If you put it on for more than eight weeks, you will risk damaging your hair and scalp.
10 Bloggers Share Tips On How To Make Sew In Hairstyles
#1. Knockout beauty
This video explores the fold-over method. Here you can flip the weave, and continue sewing it instead of cutting it. This blogger starts by braiding cornrows going backward and sections a leave out at the front. She then takes a bundle of braid and sews it in. The hair is sewn on the braid. In the end, the braids are totally invisible. You should try this out.
#2. SimoneSharice
Creating a leave out is one of the ways of making your sew in weave look natural. Beautiful Simone guides us through on how you can create a sew in with a leave out. She starts her sew-in work by portioning her hair on both sides, and braids out the middle part. Simone, braids small sections of hair to the sides, and continues to braid cornrows on the rest of her mane. Using a needle, and thread she sews in one bundle and a half of hair on her head. Afterward, she flat irons the hair into a bob.
#3. Lovely MoyMoy
If you love curly hair, getting a curly hair extensions is one way of getting your dream hair4 Blogger Lovely MoyMoy shows us how we can do a full sew-in using curly hair extensions. For this style, she uses two bundles of hair. She starts to make this gorgeous style by braiding cornrows throughout the head, starting from the nape. She then sews in the hair extensions one after the other doubling up the track from the ears to the head's crown. The look is completed by sewing  a closure at the center of the head.
#4. TT Kelly
TT Kelly, a hairstylist and hair makeup artist in Kansas City, shares with us tips she uses to install sew-in hairstyles. The first thing she does is to section the front part, leaving out a small portion. She then braids small cornrows on each side of the leave out with a string to make the cornrows neat. Later she braids cornrows on the rest of the hair while applying grease to the scalp. After braiding the entire hair, she sews in the hair extensions and styles the hair.
#5. IKNOWICAN
There is nothing as irritating as dirty hair and scalp. This Youtuber knows the benefits of having clean scalp and hair. That's why she washes, moisturizes and blow dries her mane before sewing in the weave. She then braids cornrows around her head in circular motion. Afterward, she uses three bags of curly hair extensions for a fuller look and sews them in on the cornrows.
#6. Beauty Haullj
Ponytail is among the trending hairstyles in 2021. The first step in achieving this style is to braid the hair into cornrows going downwards. The next step is to get a bandage, from your local pharmacy and fold it at the perimeters of the head. Sew the end of the bandage to prevent it from moving. Then take the hair extensions and sew it in all back. After sewing, tie the hair into a ponytail before doing the front round part. Afterward, add bonding glue to the bandage and stick the hair on it.
#7. IAMERICKA J
In this video, Erica starts by using alcohol to wipe off any dirt or oil from the forehead, edges, and areas surrounding the ears. She then proceeds to spray around the forehead. If you miss out on this spray, the lace will not lay since the area will be greasy and probably have dirt. Consequently, she uses a blowdrier to dry off the glue. After putting on the cap, she takes 'got 2 gel' and applies it at the hairline. The last step is to place the frontal well and sew it in from the back.
#8. Dr. Sophia Reed
For this hair tutorial, Dr Sophia uses a Wig cap and Brazillian hair extensions. Sophia uses a needle and string to sew in the hair in a circular motion. After sewing, all the way around, she overlaps the hair at the front to make it thick. She then brushes the hair and cuts it at the front to create bangs.
#9.Life with Sophie
Sophie starts to make this sew-in hairstyle by sectioning a leave out at the front of her hair. Then she braids cornrows in a circular motion. Using a needle and  thread, she sews in the loose braid. After sewing in the hair extension, she moisturizes the hair and trims the hair. Lastly, she blowdries and flat irons the hair to the desired style.
#10. Epitome of London
Hair loss also known as alopecia is among issues which affect African women. It can be brought about by various reasons. This YouTuber shows us how you can do a frontal sew-in if you have alopecia. She starts by braiding cornrows and applies oil on the scalp. However, she doesn't let the cornrows reach the nape. She adds an elastic band to keep the front intact and prevent the sides from coming off quickly. She then sews in the rest of the hair using hair extensions, brushes it, and cuts the hair into a nice pixie.
Conclusion
There are many sew-in hairstyles that you can rock. Whether you want a sew-in for a night out, office, wedding, there is always a style for all occassions. These YouTube Bloggers have shown us how simple it is to sew in that weave or hair extensions. Also, regardless of whether you have long, short, or suffering from alopecia, you can still wear sew-in hairstyle. Just get a hairstylist who can install it or do it yourself. All you will need is bundles of hair, needle, string, and you are good to go. Tell us your thoughts on sew-in hairstyles. Have you had one before? Share your thoughts and experience in the comment box below.