Resoketswe Manenzhe Wins 2019 Writivism Short Story Competition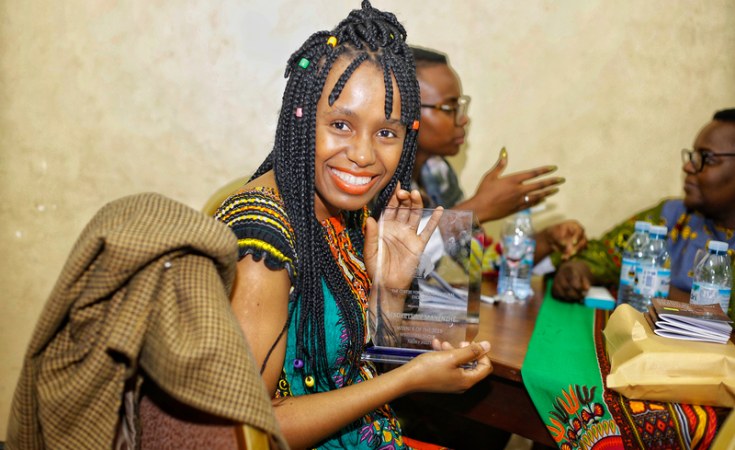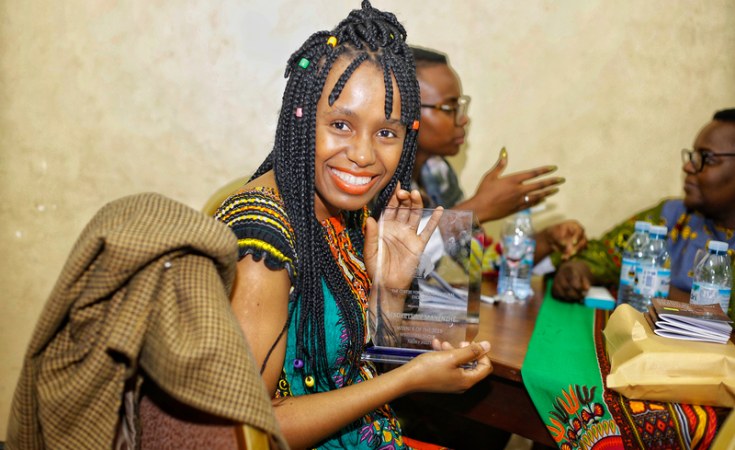 Resoketswe Manenzhe, is a Chemical Engineering Ph.D. student at the University of Cape Town (UCT). She began writing in 2015. Her writings began to appear in online journals and magazines. Her poems 'Down by the Nelson Bridge' and 'The Flight at Signal Hill' were shortlisted and eventual inclusions of the 2017 Sol Plaatje European Union Poetry Anthology.
She has won the 2019 Writivism Short Story Competition for her story 'Maserumo'. The announcement was made at the Writivism festival which held from August 15 to 18, 2019 at the National Theatre in Kampala, Uganda. The theme of the 2019 edition was "Unbreakable Bonds". Speaking about the experience Resoketswe Manenzhe said,
"It was amazing. I met some of the most prolific writers, publishers, and activists from all over the continent. And for the first time in my life, I was given VIP treatment simply because I'm a writer."
Although Writivism is the leading literary event in Uganda, it is also pan-African. The initiative identifies, promotes, and mentors emerging African writers. The winners of the Writivism Short Story Prize will receive $500 as well as a one-month residency at Stellenbosch University in South Africa. However, all the shortlisted stories got $150.
A peek into Resoketswe Manenzhe's short story, Maserumo
Following the death of Little Samantha shortly after her birth, people start to speculate on the cause of her death. Strangely, everyone that talks about the death of the child died shortly afterward. In the end, the narrator is also asking what will be her fate. 'Maserumo' tells the story of strange happenings in 1999 at a time when people thought the world was coming to an end. Cynthia's tavern plays a central role in the plot of the story.
Inasmuch as the story is tragic, its humorous tone will get you laughing. Resoketswe Manenzhe also kept the language simple. You can read the story at the Munyori Literary Journal. Many may be wondering what the relationship between engineering and writing is. Manenzhe has this to say,
"Engineering teaches precision; I apply that a lot in my writing."
About Writivism short story prize
The Writivism prize is "An African writing prize judged by Africans". The short story prize began in 2013. However, it now collaborates with Black Letter Media to publish one anthology of short stories and creative nonfiction each year. In the future, the Writivism Literary Initiative (WLI) hopes to publish manuscripts by winners of the prize.
In addition to Resoketswe Manenzhe's winning story, WLI received 503 entries from 18 African countries. The fiction category had 387 entries while the nonfiction category had 117. Over half the total entries was from Nigeria. Previous winners of the prize are as follows;