West African Lamb Stew By Afro Vitality Eats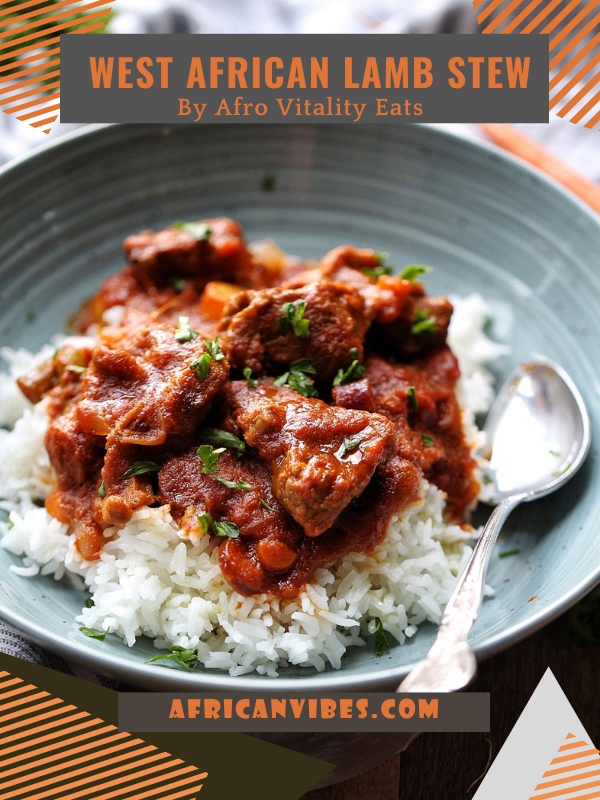 Gather up a your favorite seasonal vegetables of choice, carrots and green beans (haricot Verde) in our stews. Squash, potatoes, turnips, be creative. When you are cooking with fresh ingredients, their natural flavor do the work for you. You just sit back , relax and let the flavors develop.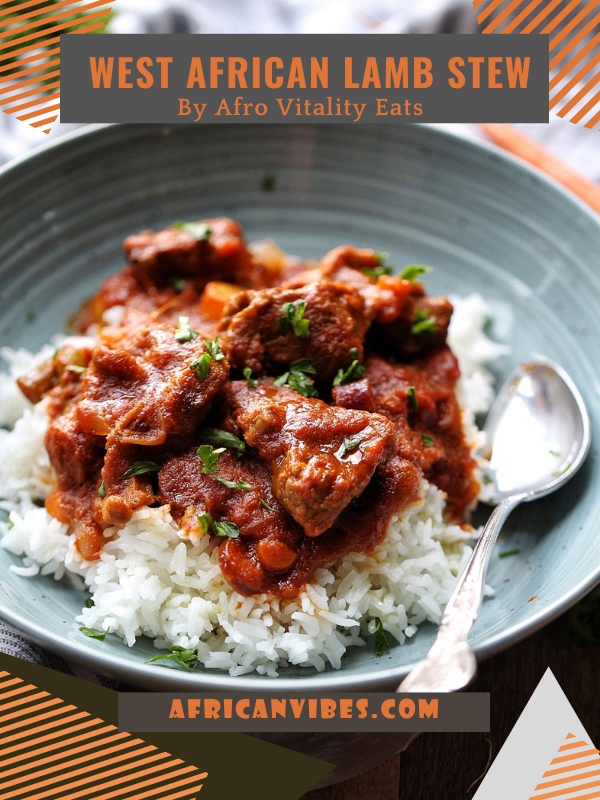 Prep Time20 mins
Cook Time1 hr
Total Time1 hr 20 mins
Make them at home as needed and you don't have to worry about what to do with that half cartoon of broth.  With some fresh herbs and this lamb, our broth base for this stew was epic.
1 and 1/2 pound Atkins Ranch grass-fed boneless lamb shoulder-
cut into stew chunks) (Available at wholefoods)
3
cups
diced roma tomatoes
5 ½
cups
fresh carrots
(sliced into rings)
5 ½
cups
fresh green beans
(cut about 1/2 inch long)
5 ½
cups
fresh green beans
(cut about 1/2 inch long)
2
whole scotch bonnet peppers