West African Grilled Chicken Salad by AfroVitalityEats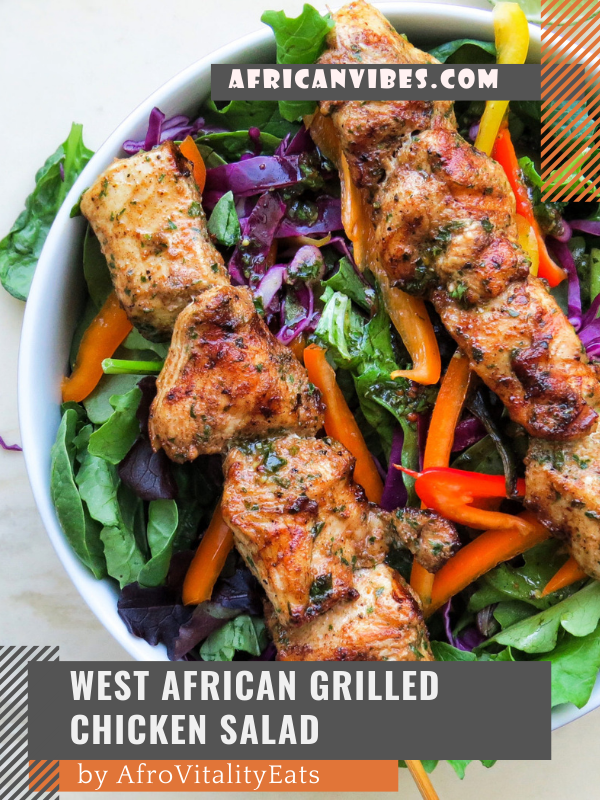 A bowl of greens can become much more when you put a little love and creativity to it. They say eat your greens but no one said it had to be boring. Here's to transforming the ordinary into extraordinary and enjoying every bite!
The highlight is obviously the chicken which was marinated with the Mekko Dry rub from Essiespice. This recipe is delicious, healthy, and simple.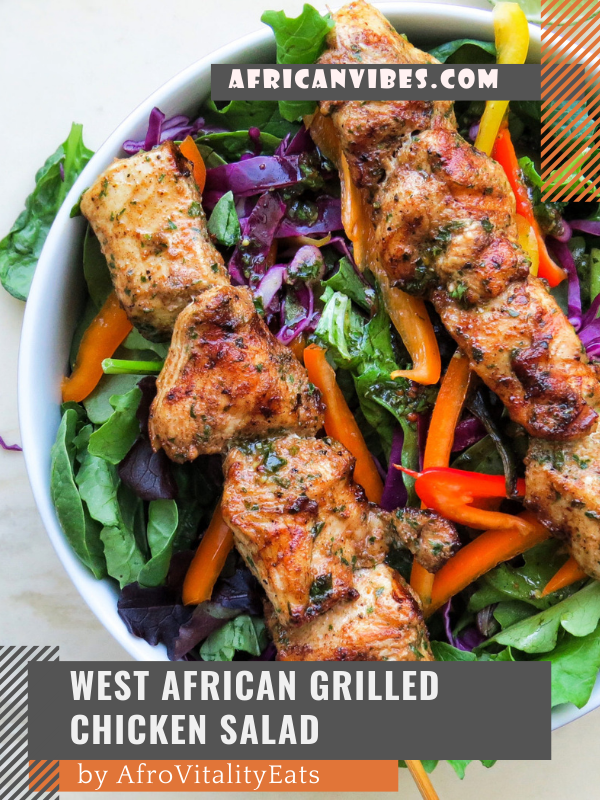 Prep Time5 mins
Cook Time15 mins
Total Time20 mins
1
tbsp
finely chopped parsley
1
cup
sliced bell peppers