Vegan African Peanut Stew with Eggplant and Okra By Holy Cow Vegan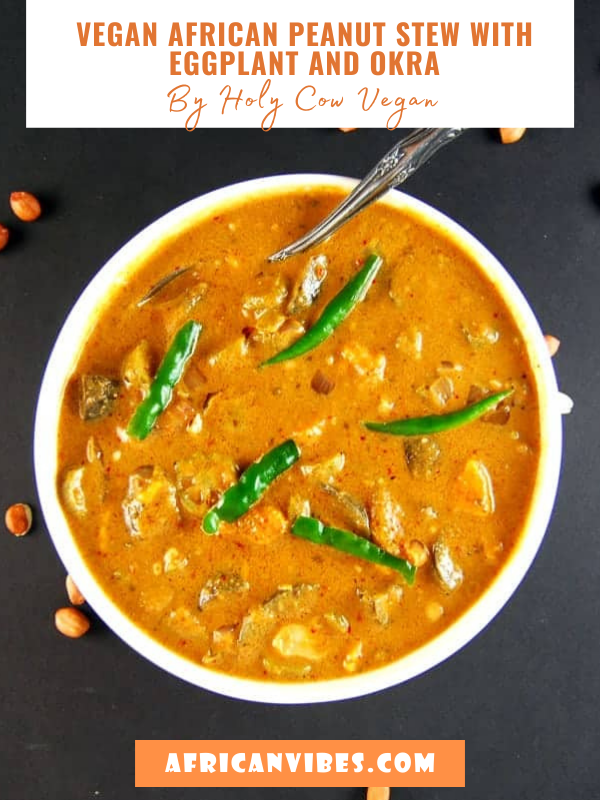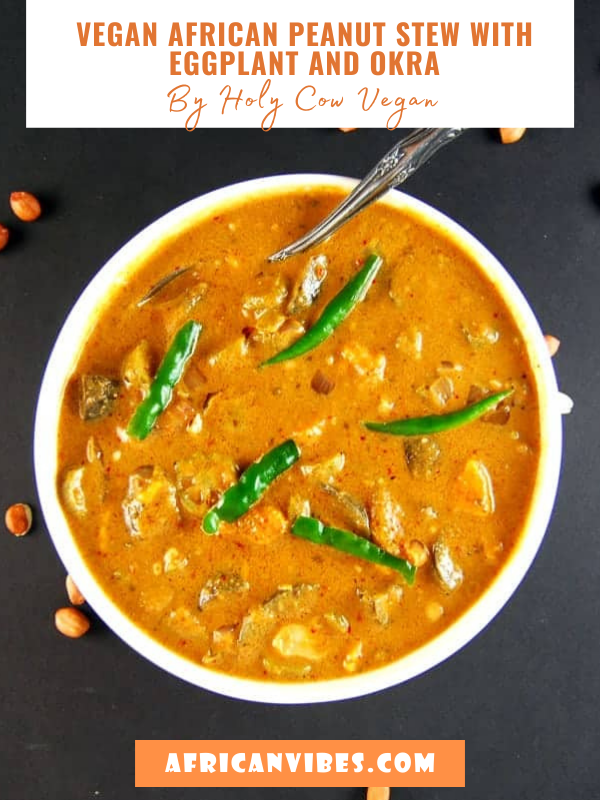 Prep Time20 mins
Cook Time45 mins
Total Time1 hr 5 mins
A delicious, bubbling pot of African Peanut Stew with bits of okra, eggplant and sweet potatoes floating in it. This recipe is gluten-free, vegan, and soy-free.
20 pods of okra, cut into thin rounds
10 small round eggplants, cut into a small dice
(preferably, go for the small eggplants used in Indian cooking, or Japanese eggplants, which are very tender. If using Japanese eggplants, use five. The large variety is fine too, at a pinch-- use half of a large one in this recipe)
2 green chili peppers like serrano or jalapeno
(optional -- you also add Harissa at the the end and that has plenty of heat. If you had to pick one, pick the Harissa)
1 large sweet potato, diced
2
tbsp
tomato paste
(tomato ketchup is a neat substitute-- you won't be able to tell the difference because this recipe already has some sweetness because of the peanuts)
¾
cup
peanut butter
(I like using smooth but use chunky by all means for more texture to your stew)
5
cups
vegetable stock.
Use water at a pinch