Thieboudienne: Senegalese Jollof Rice and Fish by Yummy Medley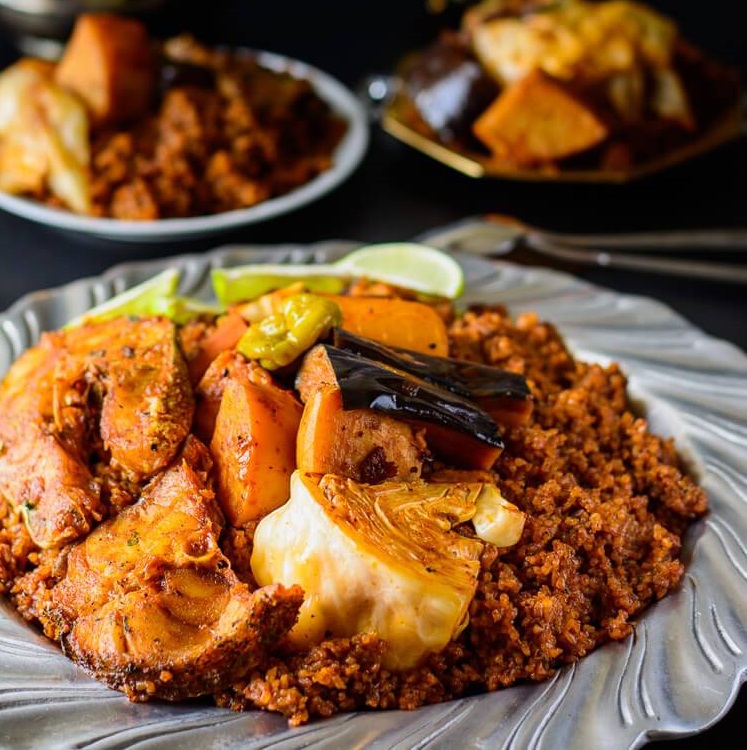 As a Nigerian myself, I thought that nothing could rival Nigerian food in this spot, but after I tasted the National dish of Senegal, Thieboudienne (also ceebu jen or thiebou dieune), there was a mini war for my food heart. Thieboudienne is a mouth watering rice and fish dish that is like nothing I had before.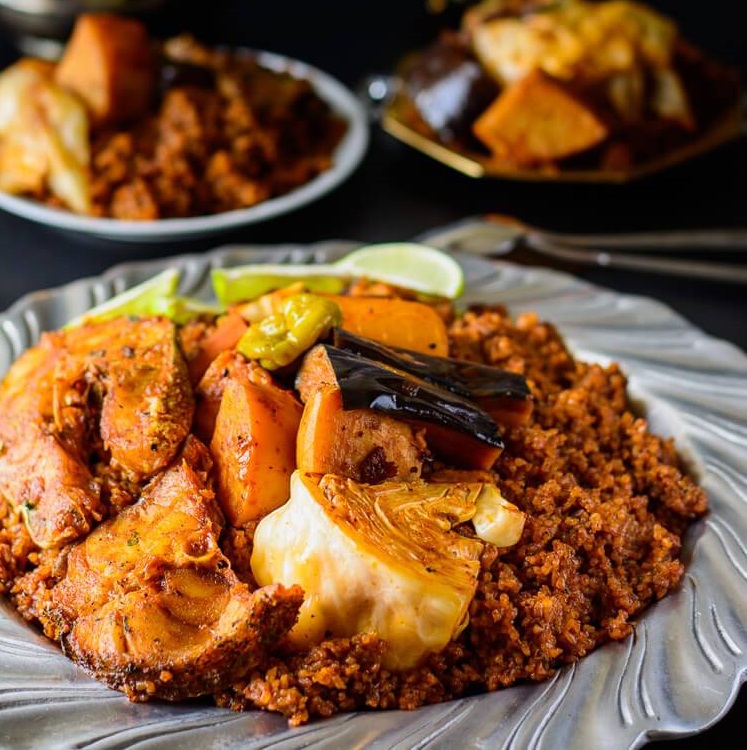 Prep Time20 mins
Cook Time40 mins
Total Time1 hr
In this thieboudienne recipe, I used broken jasmine which is what is called for traditionally, but you could use regular jasmine rice. If you have access to an Asian market, you can find broken jasmine rice labeled as jasmine rice bits. Also, feel free to use any type of fish that you can easily find. I used blue snapper fish. You may use any vegetable of your preference, I used sweet potatoes, eggplants, carrots, bell peppers and cabbage. As a final note, preparing thieboudienne is quite the labor of love, so I will save it for special occasions.
Enjoy my recipe!
The Fish
A handful of parsley about a heaping cup
2.50
lbs
blue snapper fish
preferably cut into fish steaks or any white fish of your choice
The Rice
4
carrots
I used orange purple and yellow carrots
For the sauce
3
cloves of garlic
https://amzn.to/3pCkoqJ
2
scotch bonnet/ habanero peppers
I used green scotch bonnets, the color doesn't really matter