Shakshuka- North African Skillet Eggs by Feasting at Home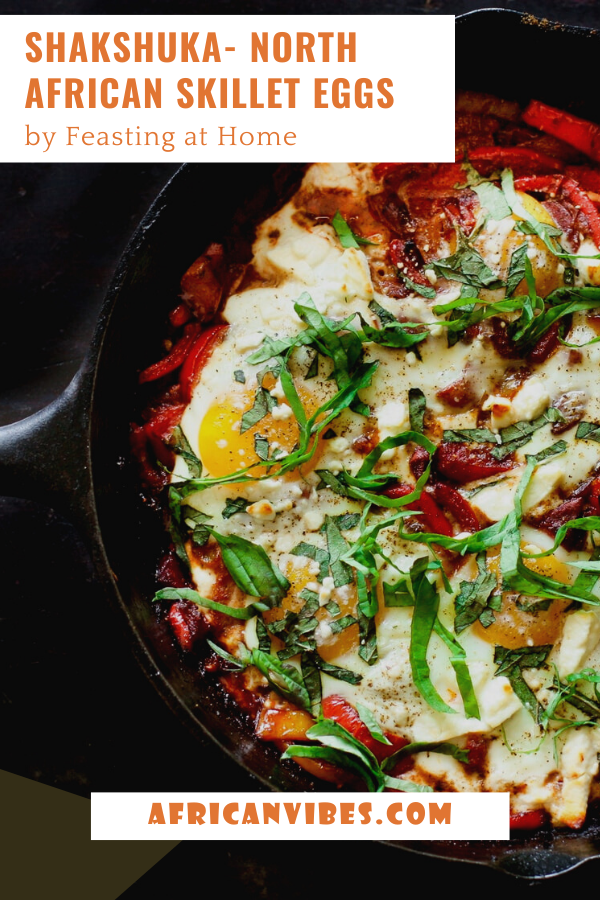 There are versions of shakshuka all across North Africa- Morocco, Tunisia, Algeria and Egypt. Isreal has a version too brought there by Tunisian Jews. Each version is slightly different utilizing different spices and herbs- but in general, it is a tomato-based stew topped with eggs and baked.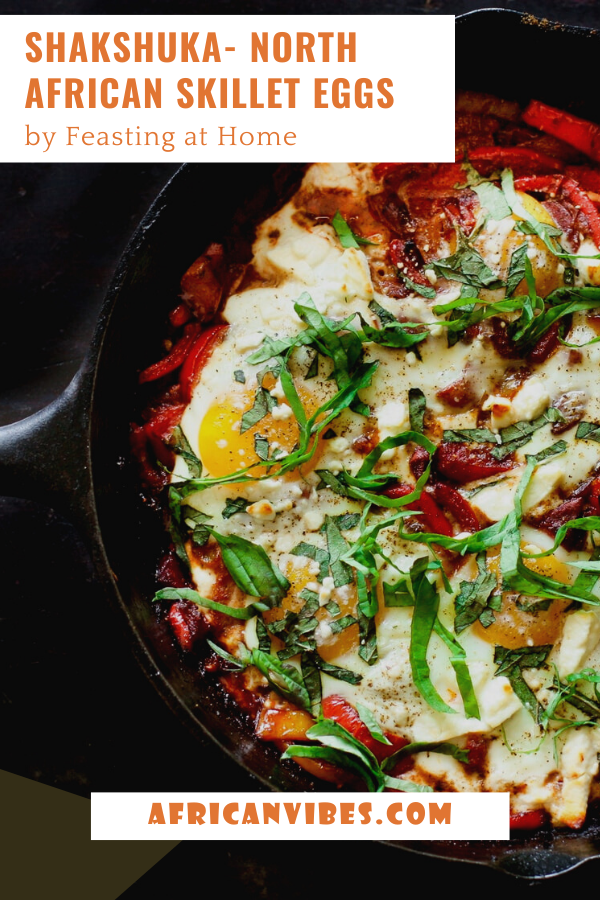 Prep Time10 mins
Cook Time30 mins
Total Time40 mins
Shakshuka is best served with crusty bread to mop up all the flavorful juices. There are many variations of shakshuka, depending on the region, and I took a few liberties here with this one, adding bell pepper, goat cheese, and fresh herbs.
1
large red bell pepper, thinly sliced or diced
1
large yellow bell pepper, sliced or diced
4
garlic cloves, rough chopped
¾
tsp
salt, more to taste
3
medium tomatoes diced small with juices ( or one 14-ounce can diced tomatoes with juices)
⅓
cup
water or white wine
2
tbsp
fresh basil ribbons, chopped cilantro or Italian parsley
4
–6 Extra large organic eggs