Senegalese Black-Eyed Pea Salad(Saladu Ñebbe) by Cookie and Kate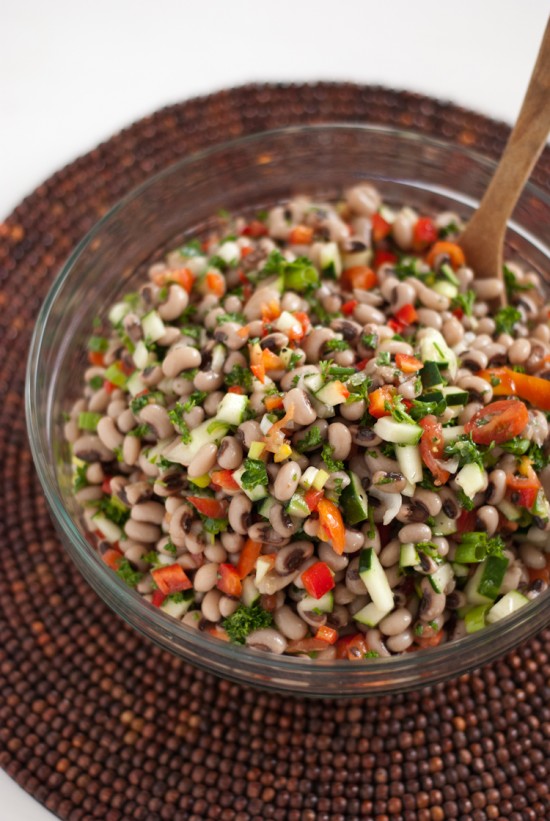 Senegalese Black-eyed peas are not just for New Years! They are delicious little white beans with a mild taste and smooth texture, and as such can and should be enjoyed year-round.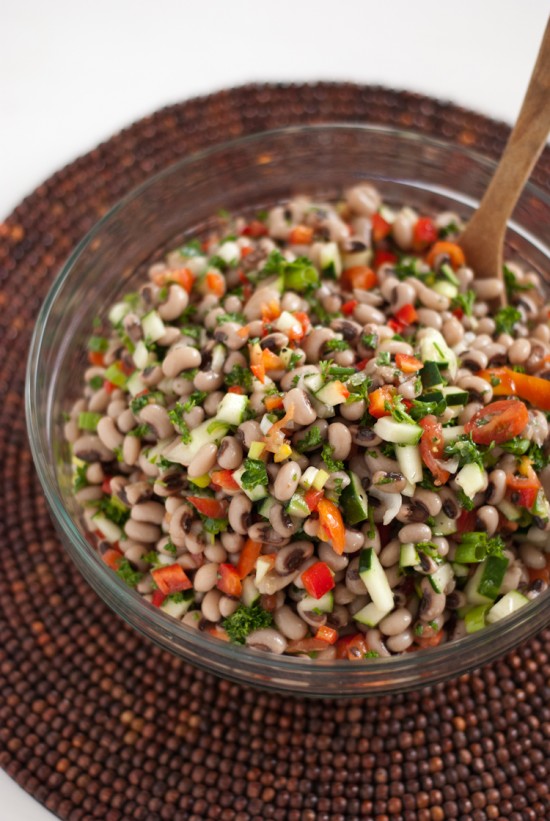 Prep Time20 mins
Cook Time55 mins
Total Time1 hr 15 mins
This simple, refreshing bean salad recipe makes a great summer side or potluck dish. I added leftover brown basmati rice and sliced avocado to make it a complete meal.
5
cups
cooked black-eyed peas
(roughly 3 cups dried peas makes 5 cups when cooked, see notes for cooking instructions)
1
red bell pepper, stemmed, seeded, and finely chopped
10
scallions, roughly chopped
1
cup
cherry
or grape tomatoes, chopped
2
serrano peppers
or 1 habanero or Scotch bonnet chile, stemmed, seeded, and minced
1
medium cucumber
seeded and finely chopped
Optional