Popular Yorubas Efo Riro by Sisi Jemimah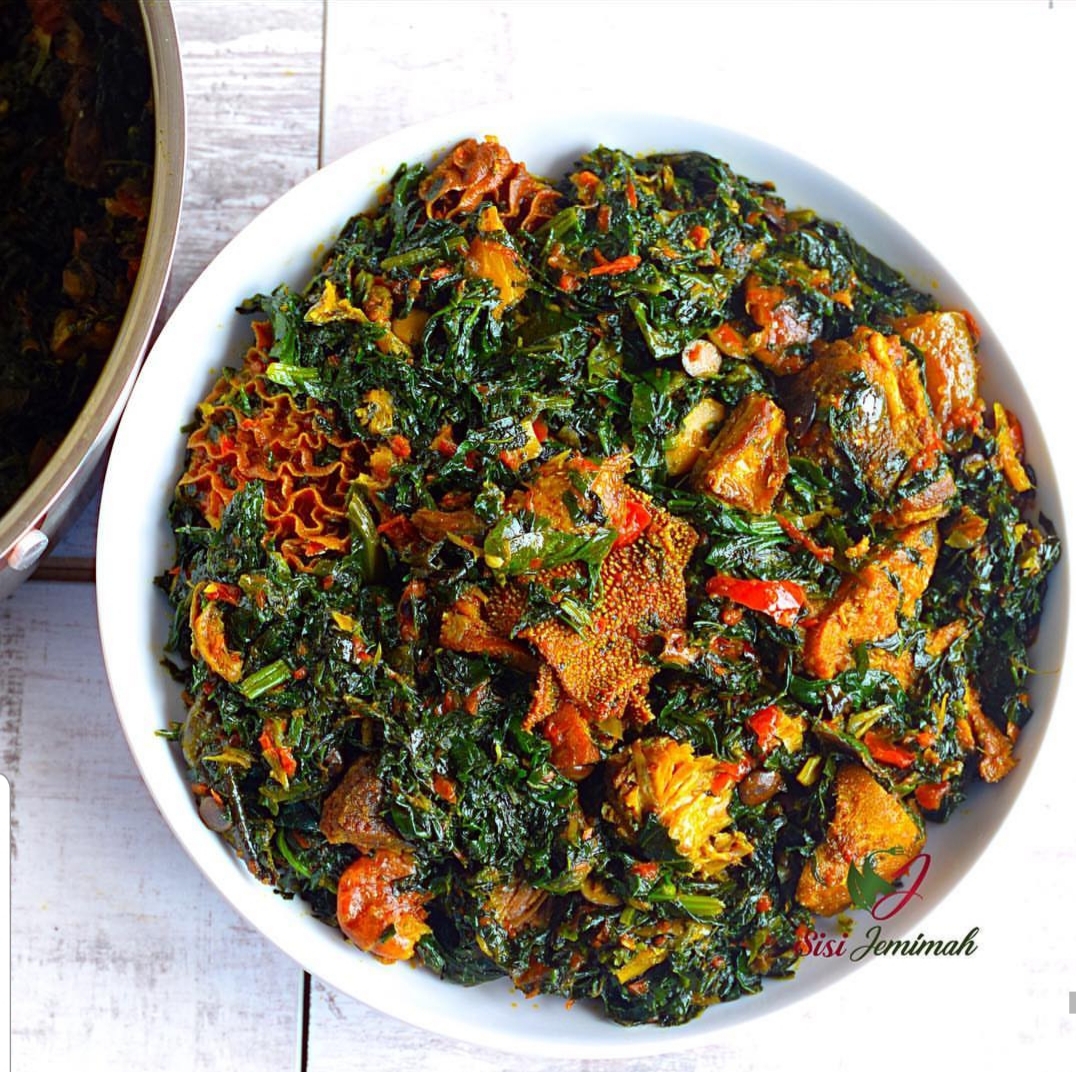 Efo Riro needs no introduction as it's one of the most popular vegetable soups in Nigeria and an absolute favourite of the Yorubas. It's quite an easy dish to prepare, as long as you follow the major instructions and requirements.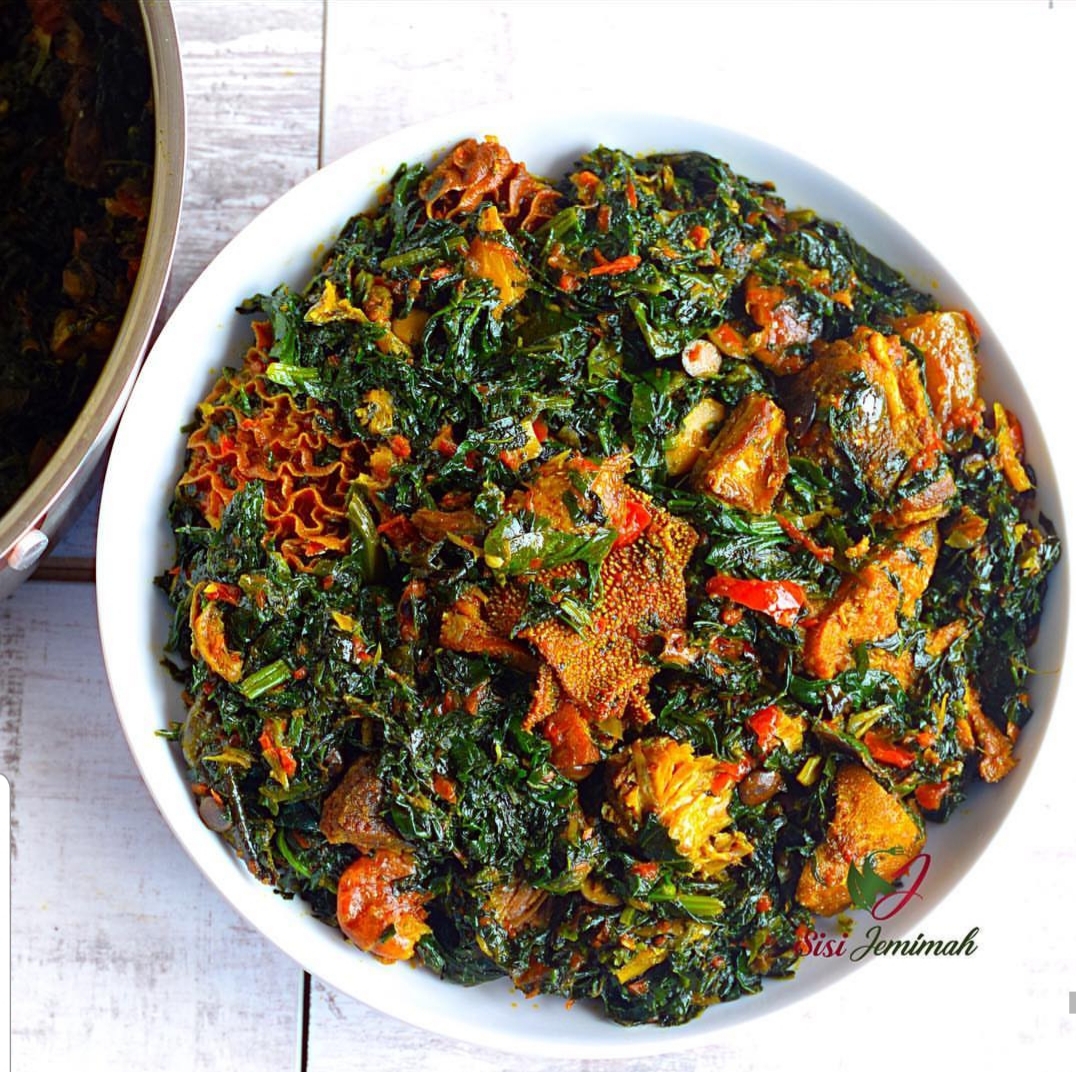 Efo Riro doesn't need too much seasoning, curry, thyme or white pepper are unnecessary. All it needs to thrive is very rich beef/chicken stock, this means you need to properly season your meats as the stock is what really determines the outcome. 
2
bunches Ugwu leaves
( you can also use Spinach or Soko)
3
medium size bell peppers (Tatashe)
Or 2 big size
1 ½
medium size red onions
Assorted meats of your choice
(Shaki, Kpomo, cow leg, smoked turkey or beef are ideal) Dried stockfish (Panla)
1
tbsp
Locust beans (Iru)
½
cup
raw/cooked prawns (Optional)
¼
cup
smoked prawns (Optional)