One Pan Moroccan Chicken and Couscous by Cooking Classy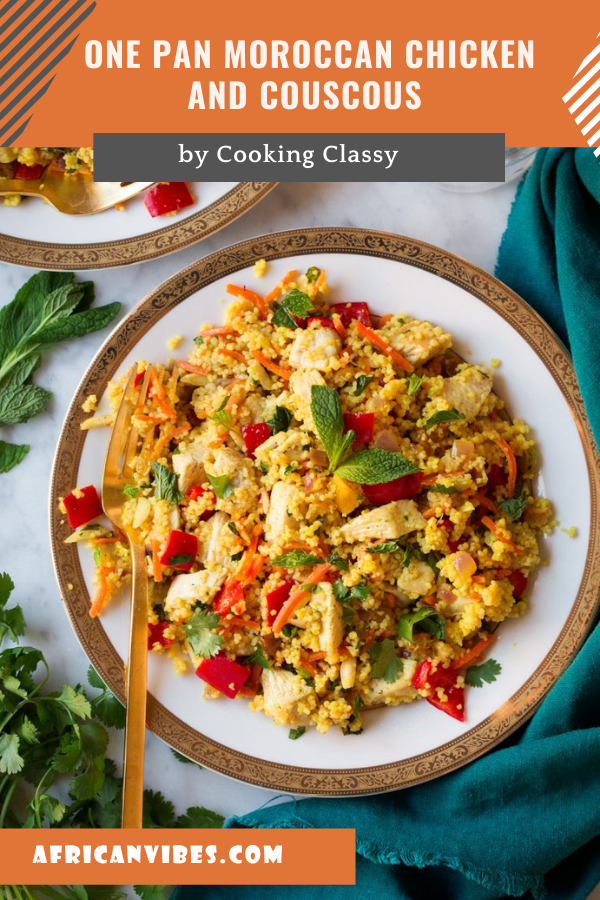 The one-pan dinner fad maybe came and went but it's still totally my thing! This One Pan Moroccan Chicken and Couscous is one of my favorite one-pan dinners to date! It has a delicious blend of flavors and textures, it's a healthy dinner, and it's brimming with those irresistible deliciously spiced Moroccan flavors.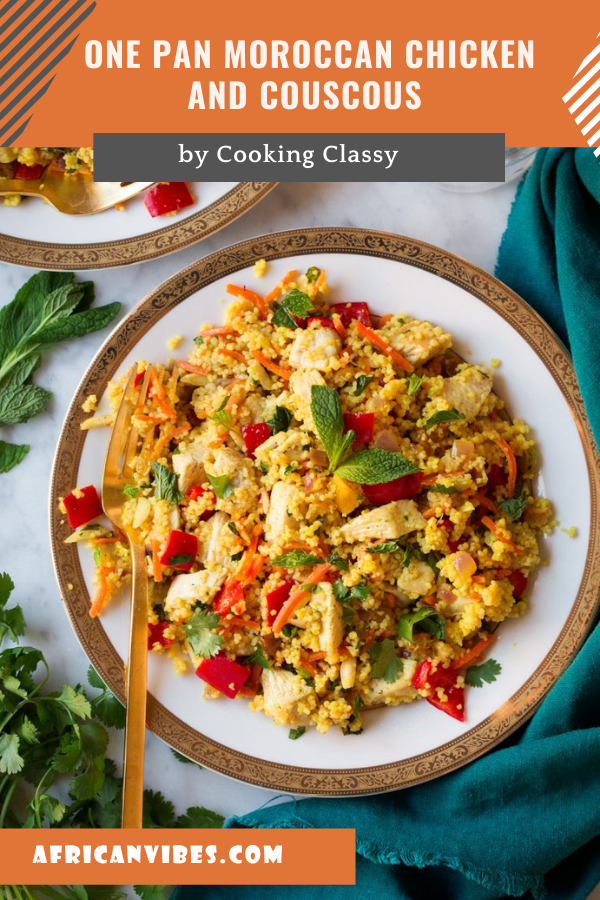 Prep Time15 mins
Cook Time20 mins
Total Time35 mins
I've actually already made this dinner probably 4 or 5 times over the last few months so it's due time that I shared it. It's a combination of two summer favorites, but I blend them together into something that can be made together on the stovetop.
1
lb
boneless, skinless chicken breasts, diced into 3/4-inch pieces
Salt and freshly ground black pepper
1
large red bell pepper, cored and chopped (1 1/2 cups)
⅓
cup
chopped dried apricots or golden raisins
2
tbsp
chopped fresh cilantro
2
tbsp
chopped fresh mint