North African Shakshuka – Baked Egg Dish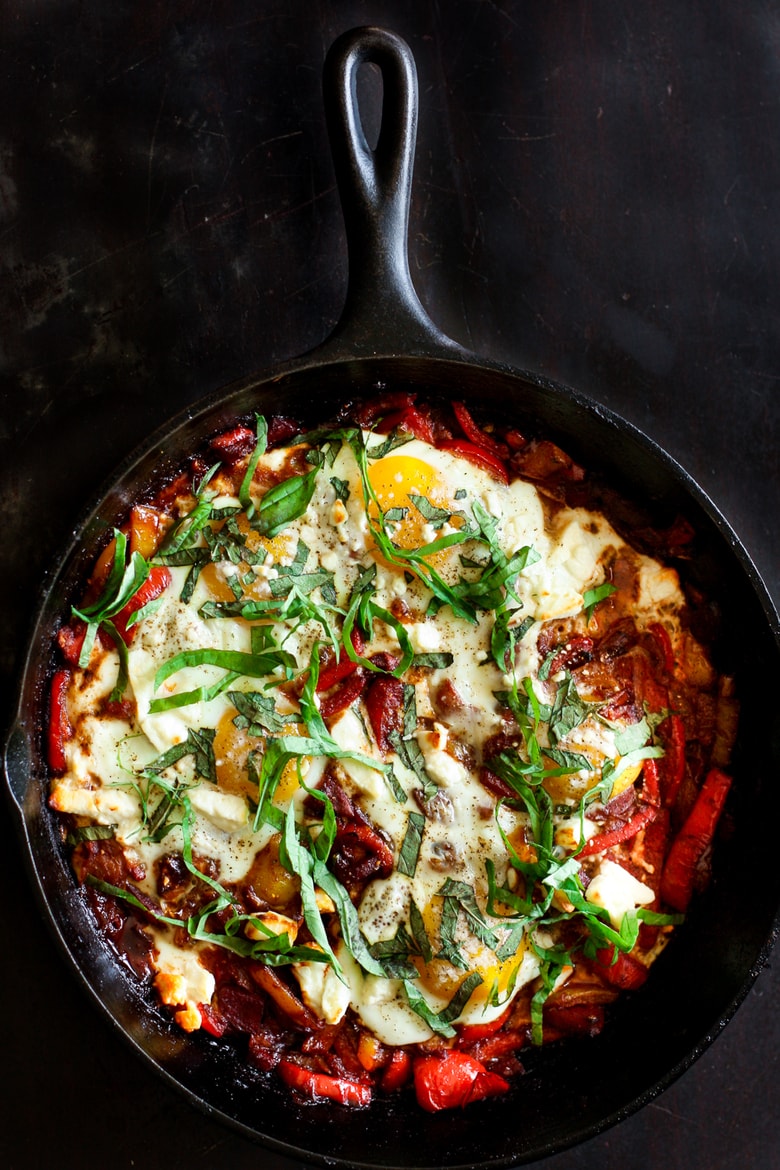 Shakshuka! A North African baked Egg dish perfect for breakfast, brunch or dinner! Make the savory tomato pepper stew and top it with eggs and goat cheese, before baking in the oven. Serve with crusty bread! A simple delicious meal bursting with flavor.
This easy North African-style baked egg dish, called Shakshuka is bursting with Middle Eastern flavors. Fast and easy to make, it comes together in 30 minutes and it's one we use a lot at home for dinner or Sunday brunch.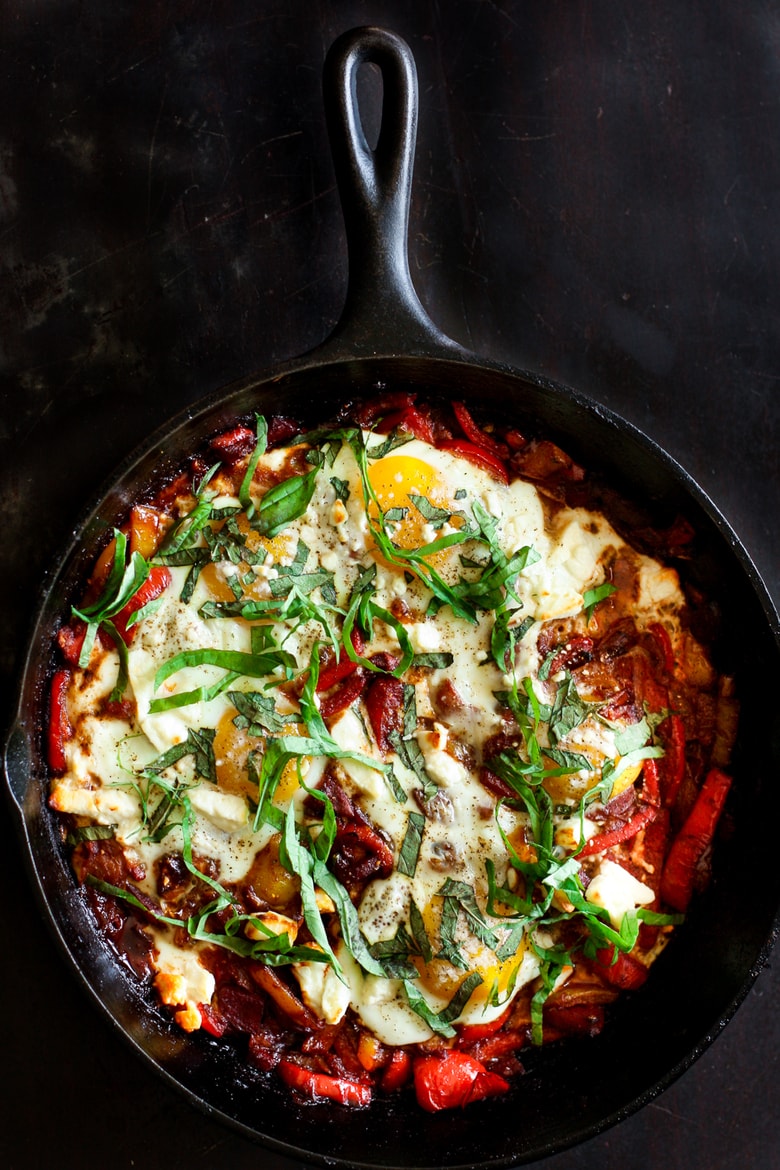 Prep Time10 mins
Cook Time30 mins
Total Time40 mins
1
large red bell pepper, thinly sliced or diced
1
large yellow bell pepper, sliced or diced
4
garlic cloves, rough chopped
¾
tsp
salt, more to taste
3
medium tomatoes diced small with juices ( or one 14-ounce can diced tomatoes with juices)
⅓
cup
water or white wine
2
tbsp
fresh basil ribbons, chopped cilantro or Italian parsley
46
Extra large organic eggs