North African Meatballs by thebrookcook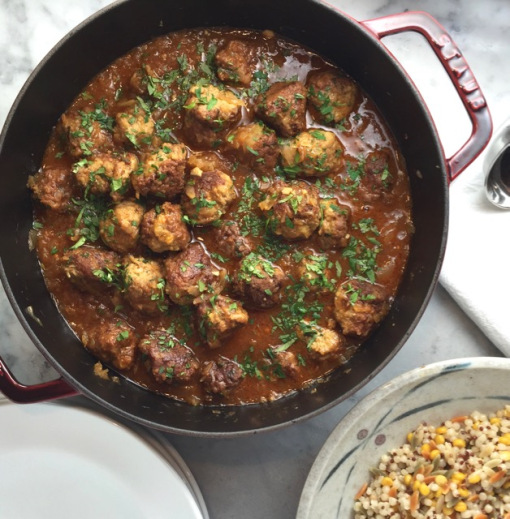 This ultra-flavorful dish is based upon a version of North African meatballs served in France, where they are called boulettes. Both the sauce and the meatballs are loaded with spices. SO fragrant and delicious.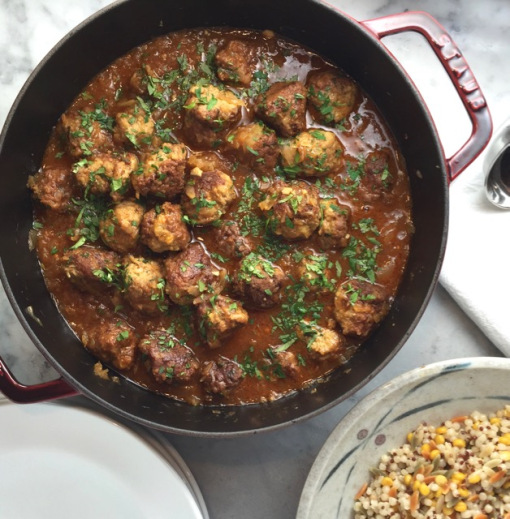 Prep Time30 mins
Cook Time40 mins
Total Time1 hr 10 mins
This recipe was adapted from the New York Times, contributed by David Tanis. I used ground turkey instead of beef or lamb and increased the garlic.
For the Saffron Tomato Sauce:
For the Meatballs:
For the Couscous: