North African Chermoula meatballs by bibbyskitchenat36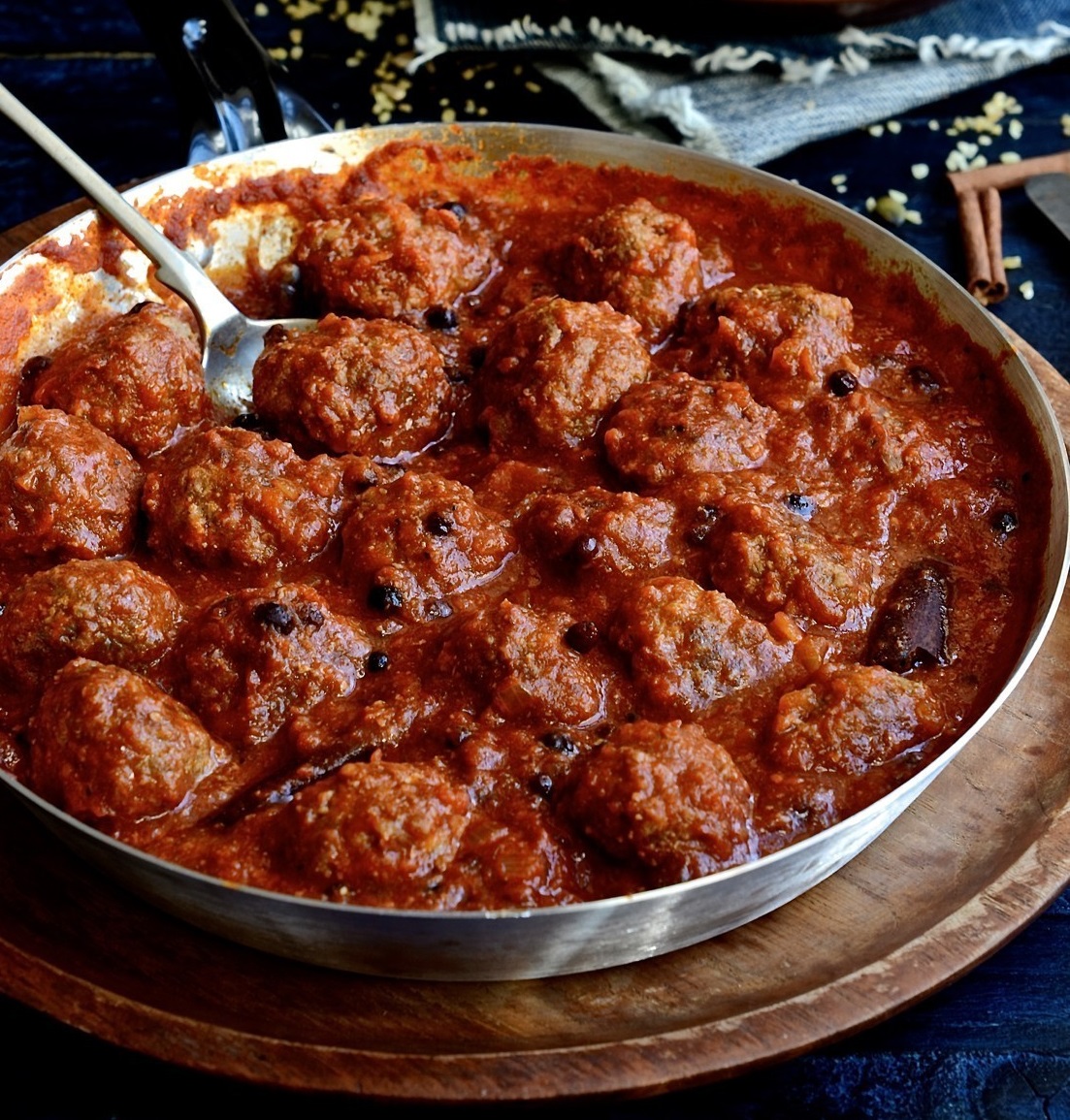 It's no secret, I love bold flavourful food. These North African Chermoula meatballs are redolent of this type of cooking – exotically spiced and gutsy in character. The flavorings typify the earthy spices of North Africa with a playful pairing of savoury and sweet. Think apricots, peaches, even currants.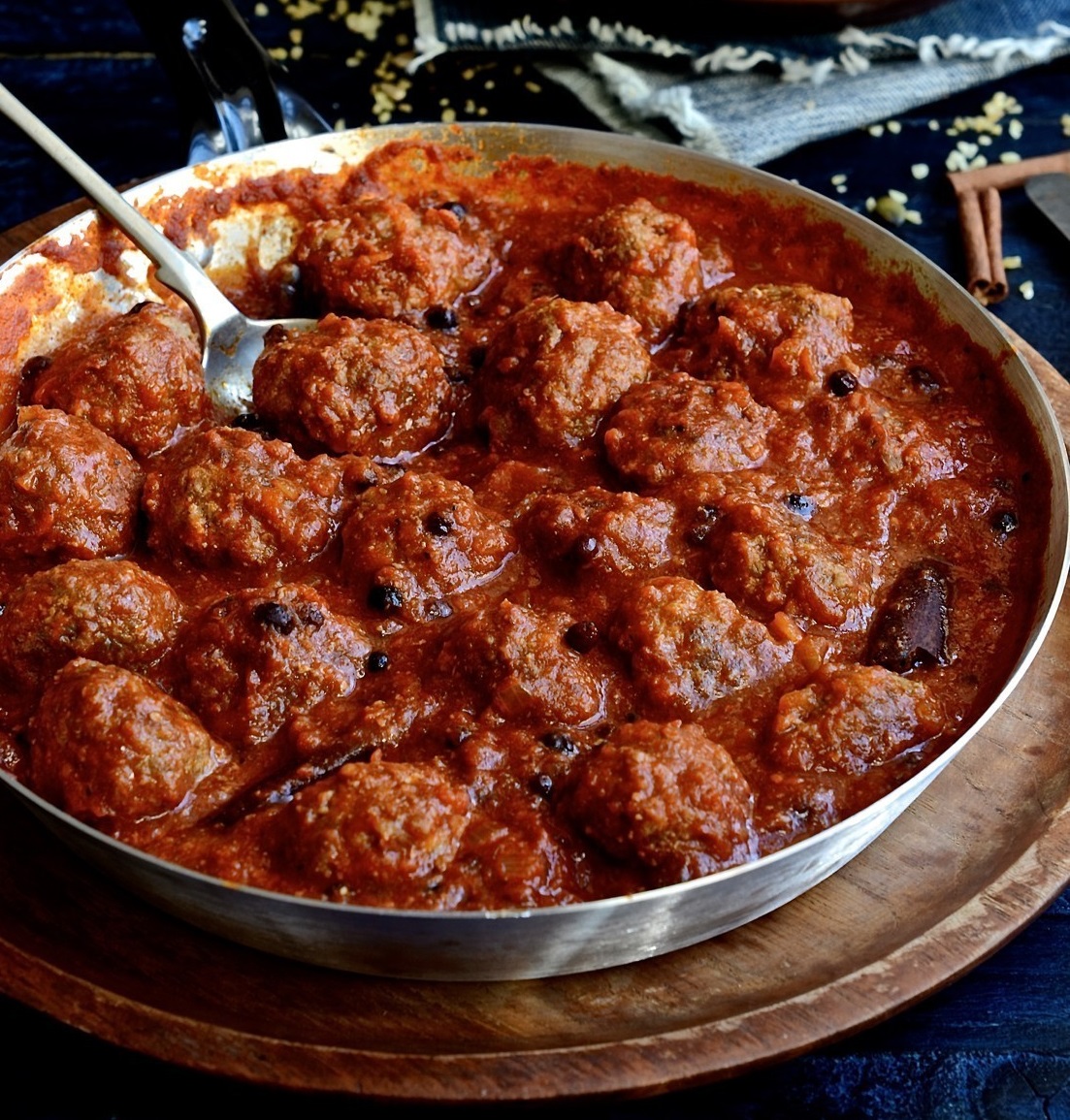 Prep Time20 mins
Cook Time45 mins
Total Time1 hr 5 mins
Chermoula is a North African spice combination of cumin, coriander, paprika, saffron, and cayenne pepper. It's warm rather than fiery hot and can be used liberally on meats, chicken, and fish. Locally, you can find Chermoula at Food markets or Woolworths in the spice section.
For the meatballs
500
g
free-range lean beef
minced
2
slices white bread
crusts removed and crumbed
freshly ground black pepper
Sauce
thumb sized piece of ginger, grated
a heaped teaspoon brown sugar
400
g
tinned tomatoes
mulched
salt and pepper, to taste